For the first time in its six-year history, the prestigious International Gourmet Festival has chosen a partner to share in hosting culinary events. Gusto by Heinz Beck at Conrad Algarve will welcome guests to three culinary celebrations taking place 5, 16 and 17 November 2013.
Since 2006, the International Gourmet Festival has gathered renowned Michelin star chefs from all across the globe for an annual festival of fine food. Two Michelin star restaurant Vila Joya in Gale, in the Algarve, is headquarters for the festival taking place 5-17 November. Over 24 chefs, with 60 Michelin stars between them will take place in numerous culinary events throughout the 10-day event.
————————————————–



————————————————–
Heinz Beck, with three Michelin stars himself, will orchestrate three delightful meals. Germany-born Beck is one of Europe's most respected chefs. His experience includes training in kitchens of the Colmbi Hotel, Freiburg (one star), Tantris of Munich (three stars) as well as Tristan in Mallorca, Spain (two stars). Presently, Beck holds three stars at the prestigious La Pergola restaurant in the Cavalieri Hilton Hotel in Rome, and one star at Apsleys at The Lanesborough Hotel in London. With the recent opening of Gusto, Beck brings his culinary skills to Portugal at the Conrad Algarve.
Events scheduled at Gusto by Heinz Beck include:
Kitchen Party at Gusto by Heinz Beck
Tuesday, November 5 – Dinner at 19:00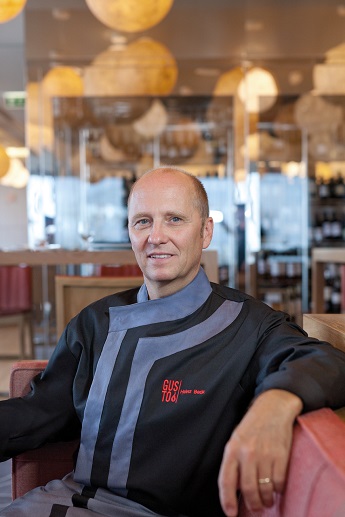 Gusto throws a Kitchen Party! The Kitchen Party is a recently popular concept in haute restaurants across Europe whereby guests are invited into the kitchen to observe the culinary process up-close. Michelin star chefs present their dishes and discuss the inspiration and preparation behind each creation and wine pairings for each dish. Guests receive invaluable insight, and enjoy delicious cuisine.
€ 195 per person
Italian Delight
Saturday, 16 November – Lunch at 13:00
For this "don't miss" culinary event, Chef Beck prepares a stunning array of dishes from his three Michelin star restaurant La Pergola. Also attending this event are two more of Italy's most respected chefs: Enrico Cerea, of three Michelin star Davittorio in Brusaporto; and, Norbert Niederkofler, from two Michelin star Restaurant St. Hubertus in San Cassiano.
€ 165 per person
Thai Delight
Sunday, 17 November – Lunch at 13:00
Chef Beck innovative skills shine as he prepares an menu to celebrate the delectable cuisine of Asia. Special guest for this event is Gaggan Anand, chef and owner of Gaggan in Bangkock, Thailand.
€ 165 per person
Looking forward to this unique culinary event, Heinz Beck said, "I'm very excited to be part of such a prestigious culinary event, and I welcome the opportunity to showcase my latest creations to the guests of Conrad Algarve, and the rest of the Algarve over this period. Specializing in Italian and Asian cuisine for the festival, my menus will combine unusual techniques, open plan cooking and a relaxed yet lively atmosphere."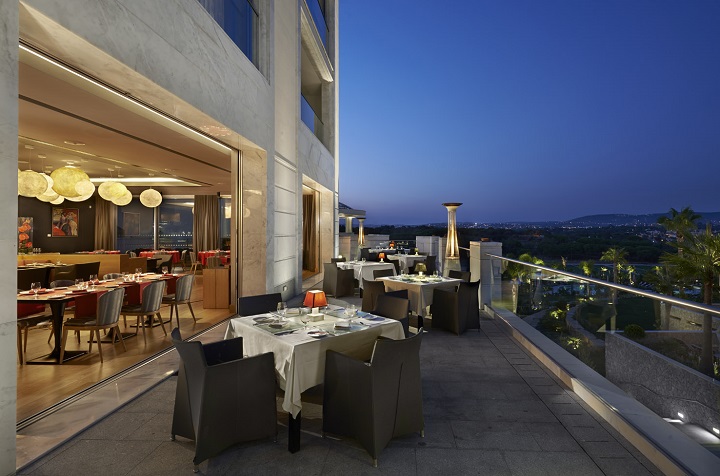 Reservations are required for all Conrad Algarve events the International Gourmet Festival.
For more information on Gusto and the luxury resort, visit the Conrad Algarve website.
Gusto by Heinz Beck
Conrad Algarve Hotel & Resort
Estrada da Quinta do Lago
Quinta do Lago
8135-106 Almancil
Central Algarve
Phone: +351 289 350 739
Email: gusto@conradhotels.com
Standard Dinner Hours: Wednesday to Sunday – 19:00 to 23:00