A new entertainment venue has hit Porto. Gull is a triple treat consisting of a restaurant, bar and al fresco terrace. With its location alongside the Douro River at Cais das Pedras, Nº 15 (in the space formerly known as Bazaar disco), Gull offers a relaxing escape from crazy Porto urban life. Japanese cuisine delights at lunch and dinner. Drinks and dancing fill out the night.
————————————————–



————————————————–
Inside the restaurant, Gull is a cozy and sophisticated space, with décor that that is soft and simple. Beiges and whites blend well with the birch wood flooring. Bold color contemporary paintings by Pedro Guimarães accent the walls.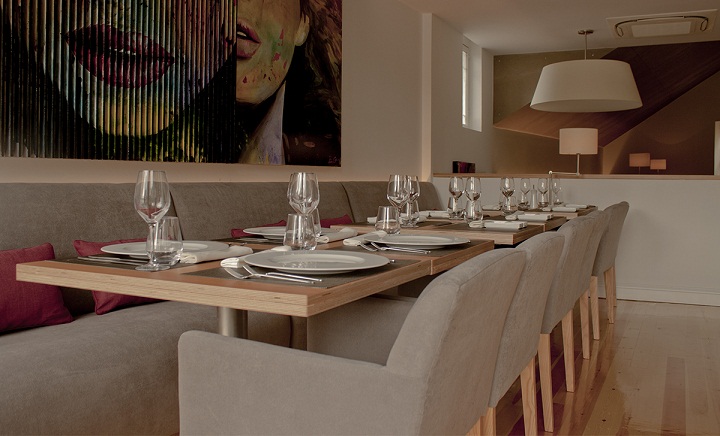 Outside, the terrace at Gull is open and vast. Comfortable padded furniture and fresh air means it will be difficult to get back to work after having lunch. Sunsets add a different dimension; lighting grows lower, lounge music grows higher and the vibe turns cool and alluring.
Cuisine at Gull is largely all about the sushi. To prepare this highly-skilled and ultra-appetizing fare, Gull has recruited two of Porto's best-known "sushimen," Christian Oliveira and Junior. In panache and flare, they prepare everyone's favorite sushi rolls, sashimi, hossomaki, uramaki and temaki.  They've also designed some new creations specifically for Gull, including:
■ Uramaki Gull Crab – Crab, rice, salmon, Japanese mayonnaise, French garlic, sesame seeds and roe.
■ Tamago Maki – Egg crepe, rice, salmon, shrimp, French garlic, roe and crème cheese.
■ Kyuuri Maki – Cucumber, rice, tuna with Japanese mayonnaise, roe and chives.
■ Hakusai Maki – Chinese cabbage, rice, salmon with chopped chives, lime zest and salmon roe.
■ Hot Roll – Nori, salmon, shrimp, French garlic, cream cheese, eggs and sauce boss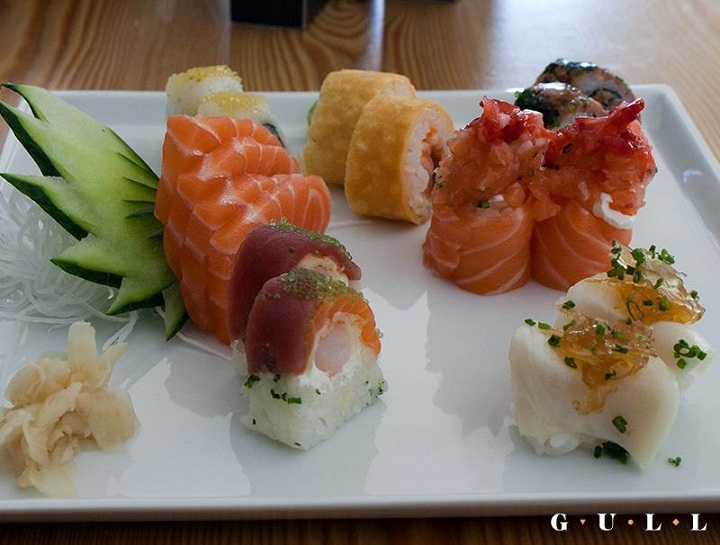 Gull has non-sushi items too. Chef José Fernandes Neto cooks up hamburgers, steaks, risottos and pastas for those not into Japanese.
After dinner, the Gull bar heats up with the creative cocktails, dance music and hip vibe. Or, take your beverage outside to the terrace for a quiet chat with someone special.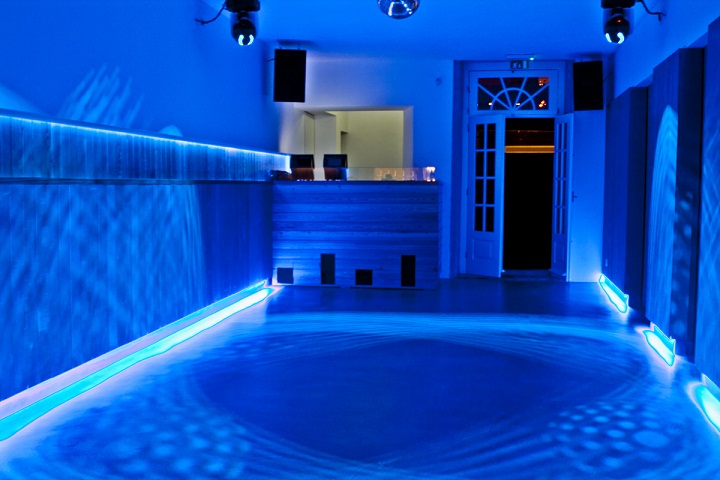 For more information, visit the Gull website and Facebook Page.
Gull
Cais das Pedras, 15
4050-465 Porto
Phone: +351 224 300 038
Mobile: +351 914 300 038
Email: geral@gull.pt
Tuesday to Thursday – 12:00 to 15:00 and 19:30 to 11:00
Friday – 12:00 to 15:00 and19:30 to 01:00
Saturday – 12:00 to 16:00 and 19:30 to 01:00
Sunday – 12:00 to 16:00 and 19:30 to 11:00