A top of the line hotel deserves a top of the line gourmet restaurant. And that's just what you'll find at the luxury resort Conrad Algarve Hotel & Resort.
Gusto by Heinz Beck is the Conrad Algarve's flagship restaurant. Multi-talented and multi-award-winning chef Beck is at the helm, offering exquisite Mediterranean cuisine in a contemporary and sophisticated environment. Gusto is quickly becoming the gastronomic "must do" in the Algarve.
--------------------------------------------------
--------------------------------------------------
Gusto is intended as an homage to Augustus, the Hilton family patriarch. So, at Gusto, expect the finest in gourmet dining and exemplary service.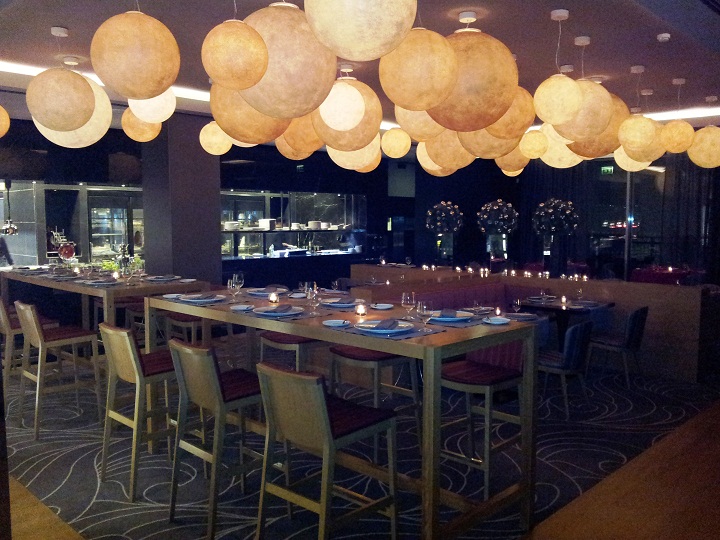 The ambiance at Gusto is modern, with a large dose of sleek Scandinavian design. An abundance of lighted opaque globes in varying sizes hang from the ceiling and provide a subtle glow to the room. The linear design aesthetic used for the tables, chairs and banquettes carries over to the long counter of the open kitchen situated at the far wall. Surrounding the room are floor-to-ceiling windows with clear views to the expansive resort and the Loulé hills in the distance. On warm nights, guests are invited to sit outside on the terrace encircling dining room.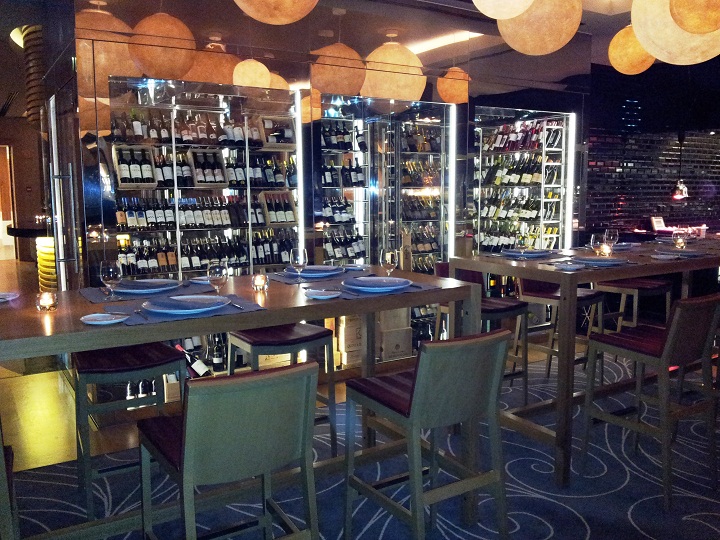 The space is fabulous, but it is the cuisine of Heinz Beck that is the star.
Germany-born Beck is one of Europe's most respected three star Michelin chefs. His extensive training began in Michelin star kitchens, including Colmbi hotel, Freiburg (one star), Tantris of Munich (three stars) and Tristan in Mallorca, Spain (two stars). Since that time, Beck spent time at the German presidential Headquarters as Chef de Cuisine, and later studied wine to add the title "sommelier" to his CV. Presently, Beck holds three stars at the prestigious La Pergola restaurant in the Cavalieri Hilton Hotel in Rome, and one star at Apsleys at The Lanesborough Hotel in London.
At Beck's Gusto, diners can expect innovative, haute Mediterranean cuisine that changes with the seasons. Some recent standouts of the menu include: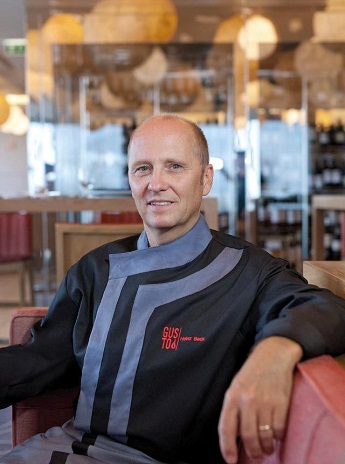 Starters
■ Atlantic lobster with insalata di campo, fennel and mango
■ Duck foie gras terrine with smoked apple and amaretti
■ Grilled shrimp with saffron cous cous and verdure pinzimonio
Pastas & Risottos
■ Red Tortellini with aubergine and ricotta cheese
■ Risotto with Algarvian wild herbs and grilled shrimp
■ Pea soup with quinoa grain and prawn
Main Courses
■ Saddle lamb with artichokes, mint and capers
■ Braised veal cheek with topinambur crème and broccoli
■ Veal fillet ai cinque pepi with smoked eggplant crème, wild fennel and tarragon sauce
Dessert
■ Orange jelly with bergamot ice cream and edible flowers
■ Gratinated raspberry with almond ice cream
■ Carrot soup with grilled mango and buttermilk ice cream
For wine enthusiasts, the Gusto wine list is sure to impress. Many of Portugal's finest labels are available alongside selections from some of world's most respected wine cellars.
Guests ordering meats are invited to use a Laguiole knife. Each of these handcrafted knives goes through 109 operations by a single artisan in the French-based workshop. The individual uniqueness of each piece adds a special touch to the dinner.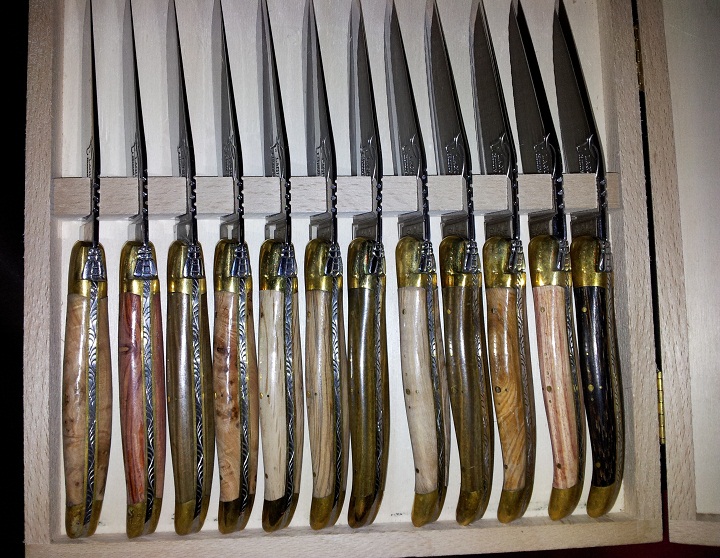 During the dessert course, Gusto offers a selection of wines, ports and infusions. The infusions are expertly formulated to increase well-being: Lemon Verbena helps to distress; Rosemary to invigorate: and thyme to reduce fatigue.
For those who enjoy finishing the meal with a smoke, the restaurant has a customized Cuban cigar menu. Might be a good idea to pair that with an extraordinary cognac from the Gusto Bar.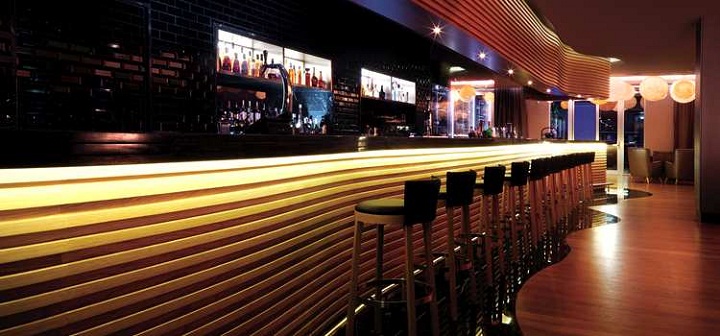 For more information, visit the Conrad Algarve website.
Gusto by Heinz Beck
Conrad Algarve Hotel & Resort
Estrada da Quinta do Lago
Quinta do Lago
8135-106 Almancil
Central Algarve
Phone: +351 289 350 700
Hours: Wednesday to Sunday – 19:00 to 23:00