If luxury accommodation, fine traditional cuisine or ballooning across the Alentejo landscape is not reason enough to visit the Herdade dos Grouse country estate, perhaps you'll be enticed by the vineyards, the adega (wine cellar), and the award-winning wines. The estate and winery, just south of Beja, invites visitors to experience the wine making process by taking part in guided tours and wine tastings.
The climate and terrain of Alentejo is quite different to other wine producing regions in Portugal. Here, the countryside is vast, with rolling hills, and temperatures are warmer. Traditional grape varieties in Alentejo are Trincadeira and Aragonez, which produce extraordinary, full-bodied wines. The unique soil in this region, rich in magnesium and consisting of chalk, clay and sand, contributes to the earthy flavors and spicy accents.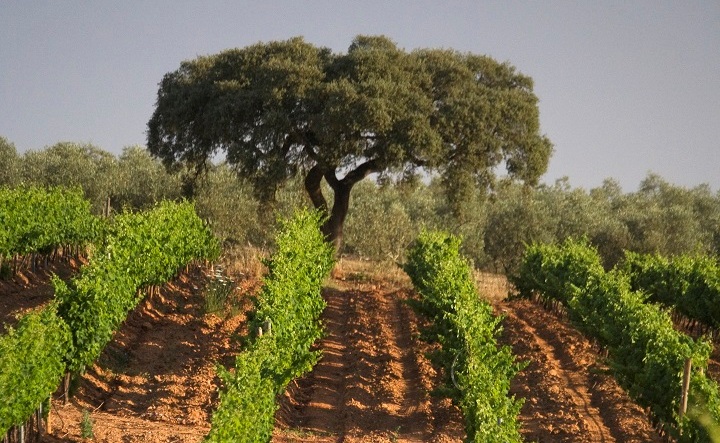 Herdade dos Grous has been cultivating grape vines since 2000. In 2005, a high-end wine cellar was built. The light architecture of the structure was designed to blend beautifully with the Alentejo landscape, while inside, state-of-the-art equipment was installed to produce high-quality wine.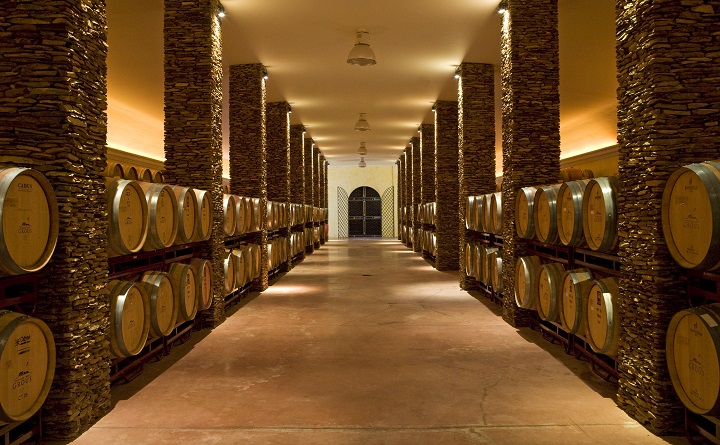 Guests to Herdade dos Grous can see the winemaking process up close. Tours include a stroll through the vineyards, a walk through the adega to observe macerating, fermenting and aging facilities, followed by a delicious visit to the tasting room. Depending on the number of wines guests care to taste, Herdade dos Grous has numerous tasting options. (Prices are per person and include the guided tour.)
One Tasting of
Herdade dos Grous Colheita white wine or Herdade dos Grous Colheita red wine
€ 5.00
One Tasting of Each
Herdade dos Grous Colheita white wine and Herdade dos Grous Colheita red wine
€ 7.00
Option between Two Tastings
Herdade dos Grous Tinto Colheita and Herdade dos Grous 23 Barricas red wine
or
Herdade dos Grous Tinto Colheita and Herdade dos Grous Reserva white wine
€ 9.00
One Tastings of Each
Herdade dos Grous Colheita white wine, Herdade dos Grous Colheita red wine,
Herdade dos Grous Reserva red wine
€12.00
One Tasting of Each
5 different Herdade dos Grous wines
accompanied by Tapas from Alentejo
€25.00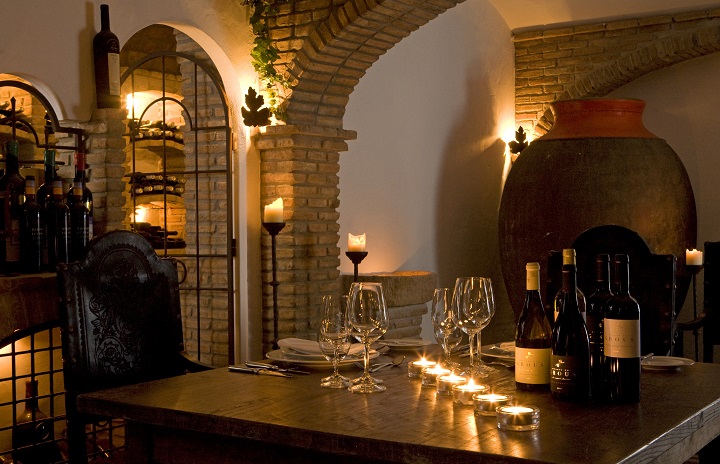 Guided tours and tastings are available daily from 10:00 to 17:30. Reservations are appreciated. For more information, visit the Herdade dos Grous website, or contact the estate directly:
Herdade dos Grous
Albernôa
P-7800-601 Beja
Alentejo
Click here to see Herdade dos Grous location on Google Maps
Phone: + 351 284 960 000
Email: info@herdade-dos-grous.com
Learn more about Herdade dos Grous in previous stories:
Herdade dos Grous – Grand Retreat in Alentejo
Herdade dos Grous Restaurant – Exquisite and Authentic Cuisine in Alentejo
Ballooning in Alentejo at Herdade dos Grous