In the heart of the Alentejo, just to the south of Beja, sits a classic Portuguese farm quite different to others across the rolling landscape. Herdade dos Grous ("estate of the cranes") resembles a traditional farm, complete with olive groves, vineyards and cork tree forests. Yet, this country estate is a unique oasis of tranquility and sophistication for those seeking an escape from urban clamor.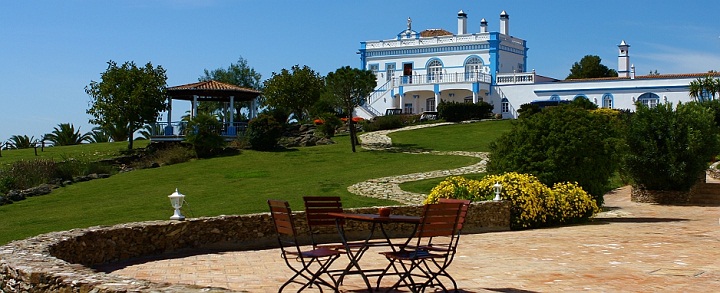 Herdade dos Grous is actually a former farm transformed into a fine luxury retreat. The grand main building of traditional Portuguese design is surrounded by manicured gardens, relaxing terraces and a refreshing infinity pool. A 240 acre lake, thriving abundant wildlife, is within direct view. Enveloping all of this is 1700 acres of unspoiled nature.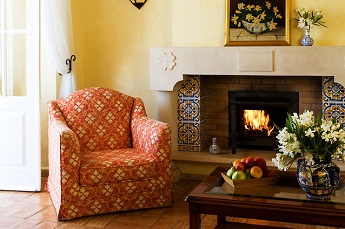 Guest accommodations at Herdade dos Grous are tastefully-decorated and delightfully-comfortable. There are 12 double rooms and seven junior suites. Each are fitted with air-conditioning, satellite TV, mini bar wi-fi and a fireplace. Five spacious suites are also available: two are ideal for two persons; and three accommodate four people nicely.
Wine-making is the primary agricultural business of this working farm. In fact, Herdade dos Grous produces award-winning and critically-acclaimed wines. Native grape varieties such as trincadeira and aragonez are cultivated in the surrounding vineyards. This fruit produces extraordinary, full-bodied wines, with earthy flavors and spicy fragrant accents. Guests are invited to tour the vineyards, winery and cellars, to experience the wine-making process up-close.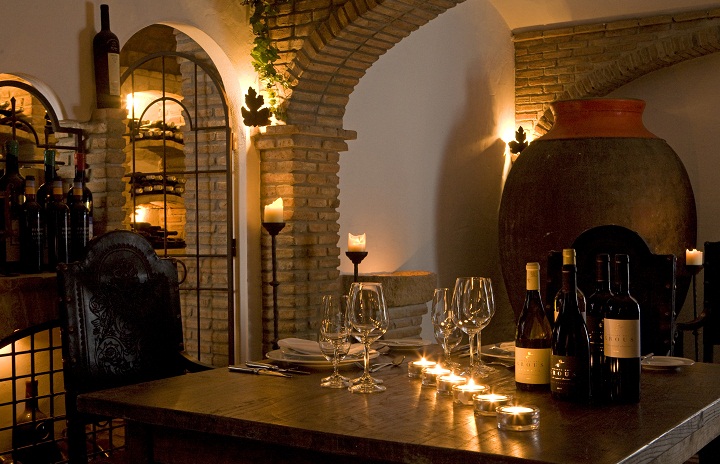 After examining, swirling, and tasting, it's time to sit back and enjoy a full glass of wine with Portuguese petiscos (tapas) at the Wine Bar in the main building.
To accompany the delectable wines, the resort fittingly offers fine Alentejo cuisine. The Herdade dos Grous Restaurant serves traditional regional dishes mixed with the latest trends in modern cooking to create a unique contemporary cuisine. The menu of fresh fish and locally-raised organic meats features such specialties as grouper tranche in a chorizo coat with green pea broth, and tenderloin of black pork marinated in red pepper paste, bread-clams-omelet.
One of the greatest features of Herdade dos Grous is the wide-open landscape. The resort offers numerous ways to enjoy the fresh air and terrain. Guided foot tours are a great way to see the farm at your own pace. Or, opt to go by horseback, or even ride in the back of a tractor.
Perhaps the best way to see the property, wildlife on the lake, and the vast Alentejo region, is from the air. Breath-taking hot air balloon rides are available from the grounds of the resort. Sunrise rides are available year round. Sunset excursions are limited to October through May.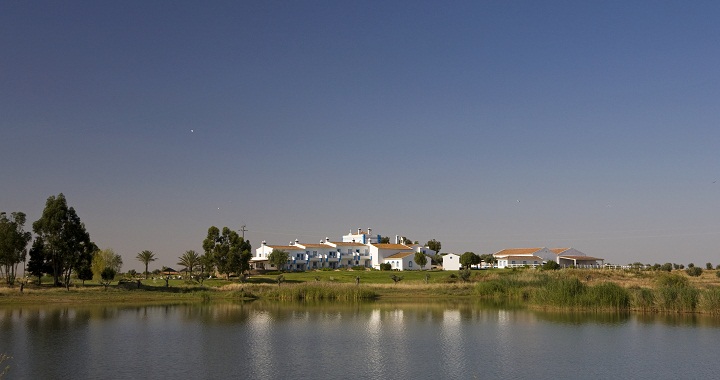 For more information, visit the Herdade dos Grous website.
Herdade dos Grous
Albernôa
P-7800-601 Beja
Alentejo
Phone: + 351 284 960 000
Email: info@herdade-dos-grous.com