Some visit Herdade dos Grous for the beautiful Alentejo landscape. Others arrive for the amenities of the tranquil, relaxing resort. Many come to sample the award-winning wines from the winery. And yet, foodies travel to Herdade dos Grous for the savory Alentejo cuisine, prepared with locally produced and farm-grown produce.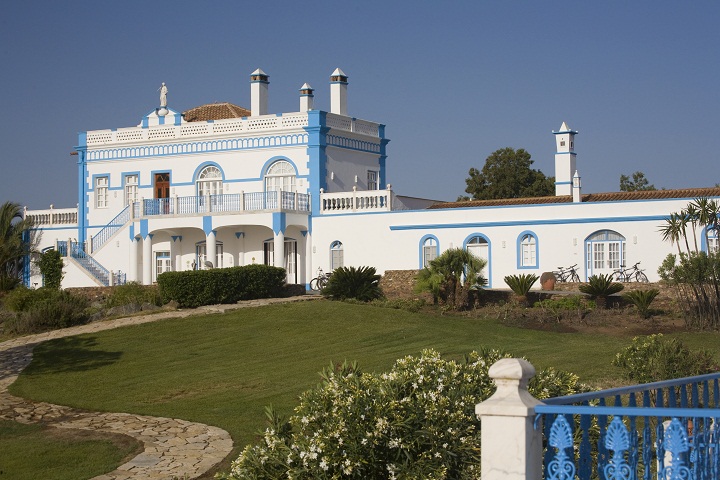 Restaurant Herdade dos Grous sits on a lake, in the rolling terrain of Alentejo, near the village of Albernoa (south of Beja). Just an hour or so from the Algarve, and the same from Lisbon, Herdade dos Grous is ideal for a get-away lunch, or a romantic country dinner.  (See map here.)
Herdade dos Grous is steeped in "country cool." Inside, rustic wood furniture on terra cotta tile floors are reminiscent of dining rooms in traditional Portuguese quintas. Yet, details in the elegant décor, the place settings and sparkling crystal are subtle reminders that you that are in for an elegant dining experience. Stunning panoramic views of the estate and vineyards accent the ambiance.
Chef Rui Prado is in charge of the kitchen. He thrives on combining traditional regional cooking with the latest trends in modern culinary cuisine. The menu features innovative meat and fish dishes, supplemented by some authentic Alentejo specialties. A quick glance at a recent menu includes these highlights:
Starters
■ Asparagus with Wheat Sausage and Quail Eggs
■ Gratinated Sheep Cheese from Oriola
■ Sautéed Quail with Seasonal Fruit, Aged Vinegar and Watercress Salad
■ Sliced Veal from our Farm Flavored with Herbs from the Alentejo Plains
Fish & Meat
■ Grouper Tranche in a Chorizo Coat with Green Pea Broth
■ Fillet of Monkfish Wrapped in Raw Ham with Spinach and Wheat Sausage
■ Rack of Lamb from our Farm Pan-Fried with Olive Oil and Garlic
in a Cheese-Herbs-Crust
■ Tenderloin of Black Pork Marinated in Red Pepper Paste, Bread-Clams-Omelet
■ Saddle of Beef with Raw Ham, Dried Figs and White Wine Sauce
Alentejo Specialties
■ Spiny Dogfish with Coriander on Alentejo Bread
■ Fillet of Codfish Served in a Clay Tile with Pennyroyal and Pearl Onions
■ Lamb Stew from our Farm
■ Fresh Pork on Bread-Meat-Omelet
■ Hare Rice with Herdade dos Grous Red Wine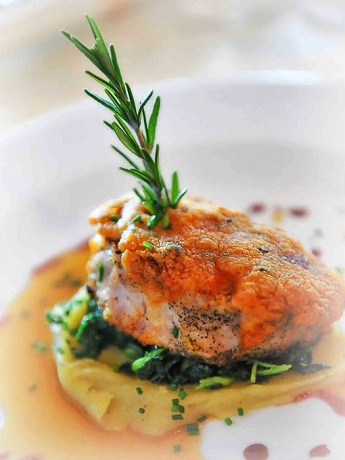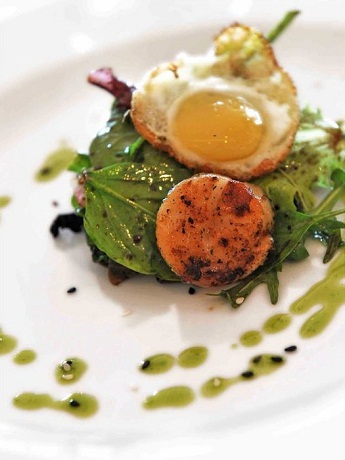 To accompany the meal, of course, are the fine wines from the Herdade dos Grous estate. Allow sommelier Jaime Salsa to recommend perfect varietal and vintage to complement your meal.
For more information, visit the Herdade dos Grous website.
Herdade dos Grous
Albernôa
P-7800-601 Beja
Alentejo
Phone: + 351 284 960 000
Email: info@herdade-dos-grous.com