Throughout the mid 20th century, the Mercado do Bom Succeso, in Porto, was a bustling center for commerce. In 2013, the landmark was renovated and redeveloped into a contemporary marketplace, entertainment center, and….design hotel.  The Hotel da Música, just a stone's throw away from the Casa da Música concert hall, considers itself a symphony of modernity, comfort, culture, cuisine and tradition.
--------------------------------------------------
--------------------------------------------------
Music is the design inspiration here.  Music staff and notes are painted on walls, portraits of composers hang in appreciation, and actual instruments are incorporated as sculptures.
85 rooms are spread out across four floors. Both accommodation types, standard room and suite, are designed to be light, bright and modern.  Bathrooms are open, providing a greater sense of space, but can be curtained off for privacy.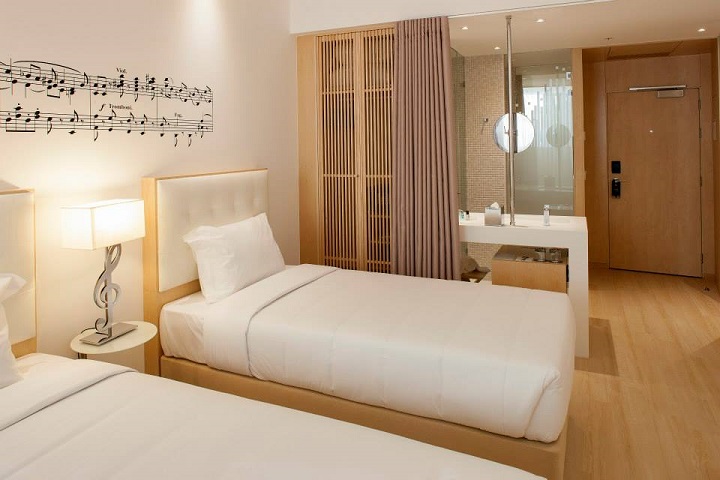 The Hotel da Música restaurant offers exclusive flavors for breakfast, lunch, afternoon tapas and dinner.  Uniquely, the kitchen is also certified in kosher food preparation.  Products, ingredients and techniques meet the highest standards required to serve Jewish clients.
Of course, guests will also want to venture into the Mercado do Bom Succeso to explore the market stalls, mini bistros, wine bars and fresh produce.
The bar is a chic and stylish space to relax and chat with friends.  Open to the public, it is an ideal meeting place to grab a cocktail before, or after, a concert at Casa da Música.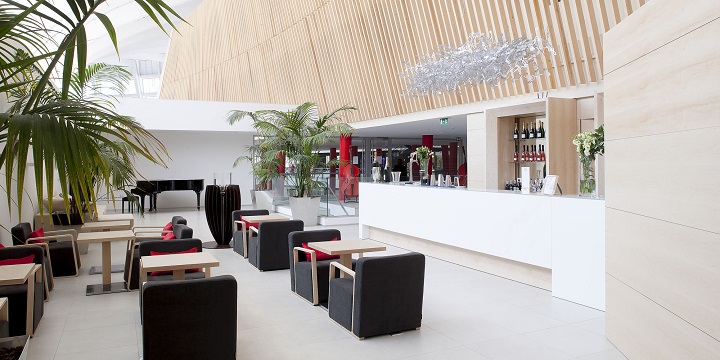 For more information, visit the Hotel da Música website.
Hotel da Musica
Mercado do Bom Sucesso
Largo Ferreira Lapa, 21 a 183
Porto
Phone: +351 707 292 707
Email: info@hoteldamusica.com