Hotel Teatro has all of the drama and bohemian ambiance of a historic cultural arts theatre.  And, as well it should.  This hotel sits on the spot formerly held by the Baquet Theatre, which was inaugurated in 1859.  But now, a century and a half later, the former palace of arts is succeeded by a unique contemporary boutique hotel with all of the charm of its predecessor. If you're in to cool, design hotels, check out Hotel Teatro. You'll likely give it a standing ovation.
--------------------------------------------------
--------------------------------------------------
Teatro is located in the heart of Porto, near to Avenida dos Aliados and just a 15-minute walk to Cais da Ribeira, the riverfront famous for its restaurants and night life. As you enter the hotel, old world Porto dissolves away.  The doors of the hotel greet visitors with a poem of great Porto poet, Almeida Garrett.  The reception area then is symbolic of a box office, with the neighboring bar emulating a stage.
74 contemporary rooms and suites are designed by architect Nini Andrade e Silva, with color theme of gold and bronze.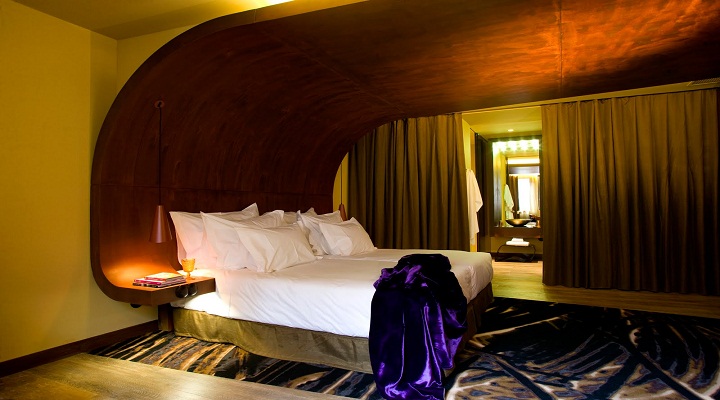 Every guest receives complimentary breakfast in the hotel restaurant, complimentary wifi throughout the hotel (including the rooms) and complimentary glass of Port wine in the bar. Other amenities include, the cardio gym, located on the top floor of the hotel (with extended views of the city), 24-hour concierge and parking garage.
Make reservations to eat in the Palco (Stage) restaurant. The cuisine is contemporary Portuguese. The dishes are innovative and delicious. Samplings from the current menu include: toasted scallops, onion stew and peas; veal (cheek and tail) with a creamy saffron rice; crab risotto with mushy peas; foie gras with Elvas plums; and medallion of veal with marrow crust and potato rosti. For dessert, we highly-recommend the guava fondant with Serra cheese ice cream.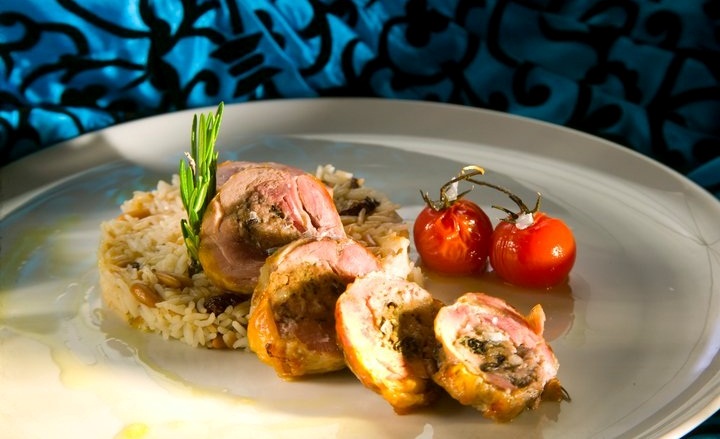 For more information, visit the Hotel Teatro Website
Hotel Teatro
Rua Sá da Bandeira 84,
4000 Porto

Phone:  +351 220 409 620
Fax:  +351 220 409 629
Email: geral@hotelteatro.pt