Just north of the Arch of Triumph in the Praça do Comércio, on the popular pedestrian shopping street Rua Augusta, is a very special treat for those who appreciate modern design of the 20th century.   Lisbon's Museum of Design and Fashion (MUDE) is a unique institution determined to preserve and display pieces by artists and designers influential in this important period.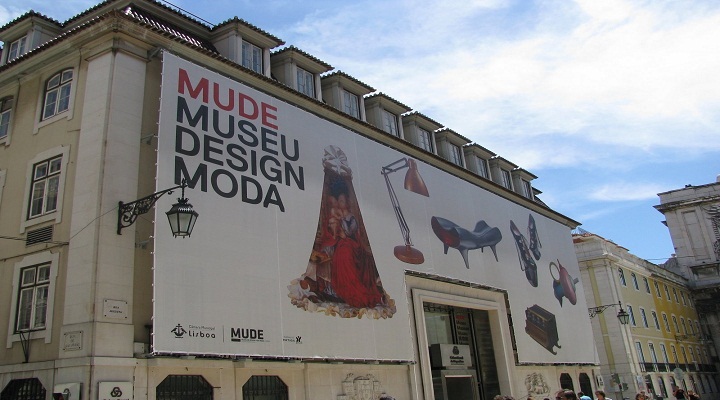 What is first obvious about the museum as one walks in is the vastness of the building.  It is literally the gutted interior of the main office of the old Banco Nacional Ultramarino.  Some people might say it is "unfinished", others "apocalyptic". Nonetheless, the starkness is an ideal setting for the beautiful modern design pieces on display.  The museum provides a suggested circuitous route around various household items and garments, following a chronological theme from art deco to modernism, continuing to pop art and post-modernism.
The museum is well represented by significant 20th century designers as Russel Wright, Jean Prouvé, Hans Wegner, Le Corbusier and Charlotte Perriand, Charles & Ray Eames, Olivier Morgue, Verner Panton, Alessandro Mendini, Droog Design and Marc Newson.
Product designs are complimented with interesting fashions on display from such designers as Pierre Balmain, André Courrèges, Paco Rabanne, Rudi Gernreich, S'Angelo and Bill Gibb, Vivienne Westwood, Jean Paul Gaultier and John Galliano.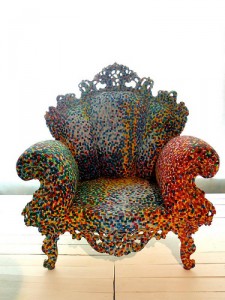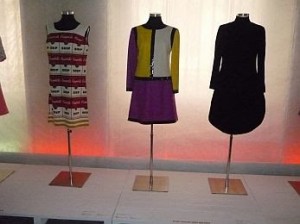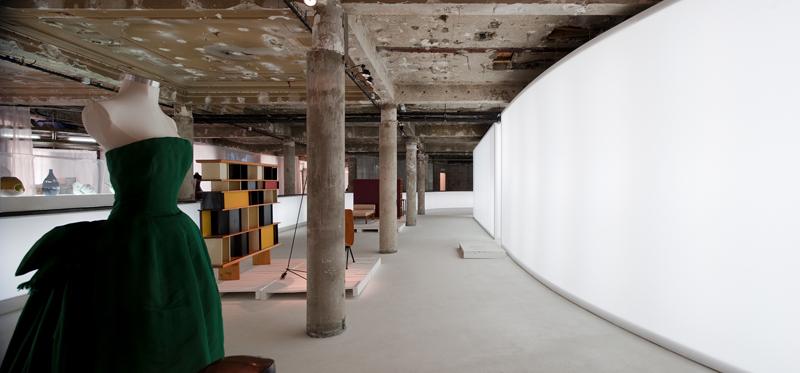 So, as you're strolling the Baixa, be sure to stop in at the Museum of Design, and take an interesting trip into the beautiful curves, lines and styles of the 20th century.
For more information, visit the Museum of Design & Fashion Website
Museum of Design & Fashion
Rua Augusta, 24
(In the Baixa, near just north of the Arch of Triumph)
Lisbon
Phone:  +351 218 886 117
Email:  mudemuseum@gmail.com
Hours:
Tuesday to Sunday – 10:00 to 18:00
Closed Monday