Lost in a Lisbon labyrinth?  Had enough bacalhau, fado and calcada?   Fear not.  Follow a crooked street in the Alfama District to a little piece of Asian paradise, the Kuta Bar.  Here you escape city life and chillout with your friends in total Zen comfort.
The bar is named for Kuta Beach, a popular hot spot in southern Bali.  There, spectacular sunsets are the precursor to active nightlife.  Here, colors of the sunset provide a backdrop to an Indonesian-style lounge that offers signature cocktails and sushi to guests in a relaxing, but fashionable, atmosphere.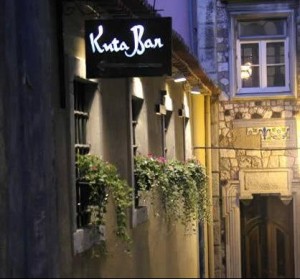 Indonesian/French/Portuguese fusion cuisine is served up here.  Very reasonable fixed-price menus offer everything from mushroom rolls and wasabi salmon tar tare, to  grain-encrusted dourado filets to Chinese noodles with shrimp.  Wednesday night is Sushi Night (20€ per person).  On Sundays, a fabulous brunch is available…but don't forget to ask about the free massage.


————————————————–
[ad name="Google Adsense Image Banner for Posts "]
————————————————–


Enhance your zen state with a classic cocktail, or perhaps a house concoction:


Lotus – green apple liquor, wild berries, lemon juice
Bali Kiwi – fresh kiwi, Gordon's gin and yellow sugar
Ginger Cosmopolitan – fresh ginger puree, lime juice, orange liqueur, vodka, cranberry
Lychee Bellini – champagne, lychees and vodka)
Chocolate Dream – Bailey's, cognac, Grand Marnier, cream and chocolate
Raul Perez in the brainchild behind Kuta Bar.  He is French of Portuguese descent whose CV includes a stint at Paris' popular Buddha Bar.  He has decorated the two-level with furnishings directly from Indonesia.  Comfy armchairs and sofas are surrounded by fountains and lava stone statues.  Flowers abound and incense fills the air.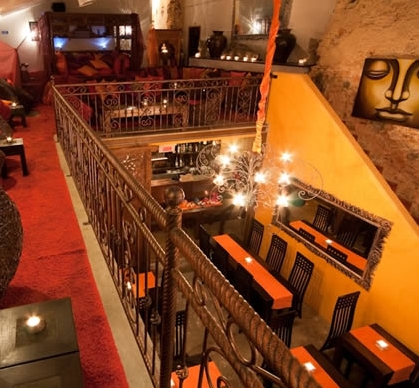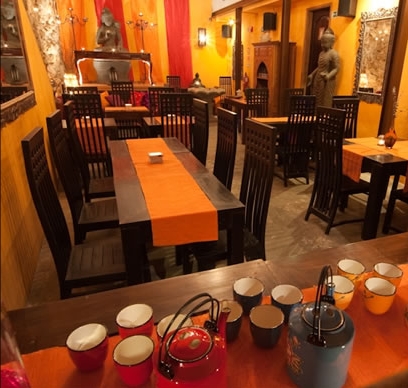 Kuta Bar is on Travessa do Chafariz d'el Rei in Alfama, just steps behind the Hotel Palacete Chafariz .  For more information, visit the Kuta Bar website.


Kuta Bar
Travessa do Chafariz del Rei, 8
Alfama
1100-140 Lisboa
Phone:  +351 932 392 454
Email:  contact@kuta-bar.com
Hours
Tuesday through Thursday – 19:30 to 02:00 (restaurant closes at 00:30)
Friday & Saturday – 19:30 to 04:00 (restaurant closes at 01:00)
Sunday – 11:00 to 02:00  (Brunch 11:00-18:00 & Bar 18:00-02:00)
Closed Monday
New Concept for Sunday Mornings – Morning Sessions Privée.  For regular and guest list customers who would like to continue their Saturday night.  Guest DJ's spin chill out music from 06:00 to 10:00, and electronic house from 10:00 to 12:00.