Avenida da Liberdade, the avenue of luxury shops in Lisbon, continues to blossom.  French lifestyle brand Lacoste is no exception.  The flagship shop at #38H carries collections for men, women and children, featuring fashions, footwear, eyewear, leather goods and perfumes.
--------------------------------------------------
--------------------------------------------------
Fashionistas from the last four generations know Lacoste as the brand created by tennis champion,  René Lacoste in 1933. He was a multiple Grand Slam champion and dubbed "The Crocodile" by the press.  The nickname stuck, and Lacoste had the animal embroidered onto the blazer he wore on court.  Further he commissioned some polo shirts with the crocodile stitched on the chest, and gave them to friends.  A fashion empire was born.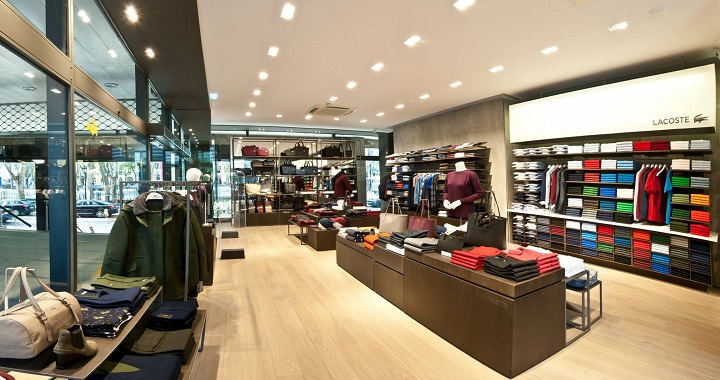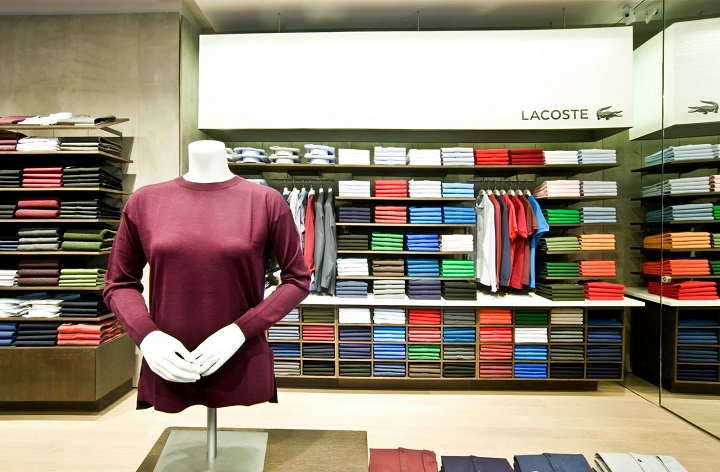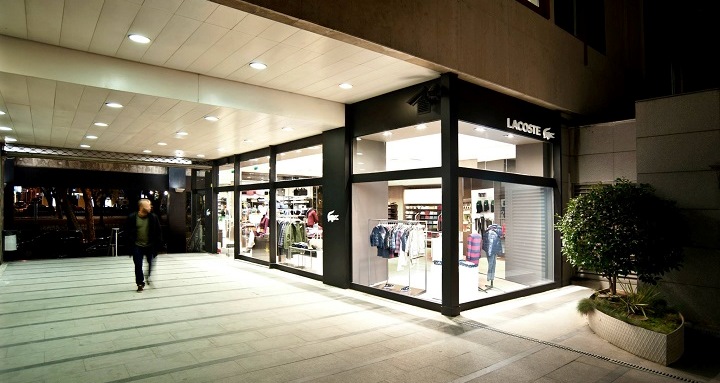 The 80m2 shop is designed by Portuguese atelier Space Inverters.  Wood in natural colors are used on the floors and for furnishings.  Mirrors inside provide a sense a volume, while a glossy finish on the exterior adds elegance and modernity.
Lacoste Av. Liberdade
Avenida da Liberdade, 38 H
Lisboa
Hours: Monday to Saturday – 10:00 to 20:00
Photos Jorge Figanier Castro
Click here to see our complete list of designer shops on Avenida da Liberdade.