L'And Vineyards Resort is a unique hybrid of secluded country estate, romantic winery guest house and cosmopolitan boutique hotel. Located just 45-minutes east of Lisbon, near Montemor-o-Novo, in the heart of the Alentejo, L'And provides luxury accommodations in a natural and tranquil setting. It is an ideal get-away for a gourmet meal, weekend escape or holiday retreat.
--------------------------------------------------

--------------------------------------------------
L'And Vineyards is a stunning contemporary resort blending seamlessly into the Alentejo landscape. Noted Brazilian architect Marcio Kogan designed the structures as well as the interiors. Kogan's use of wood and stone creates the perfect fusion with the natural surroundings, while his strong use of clean white surfaces, strong lines and acute angles adds modern sophistication to the overall concept.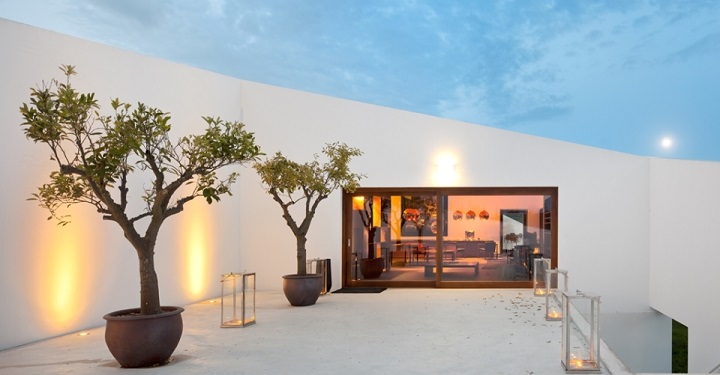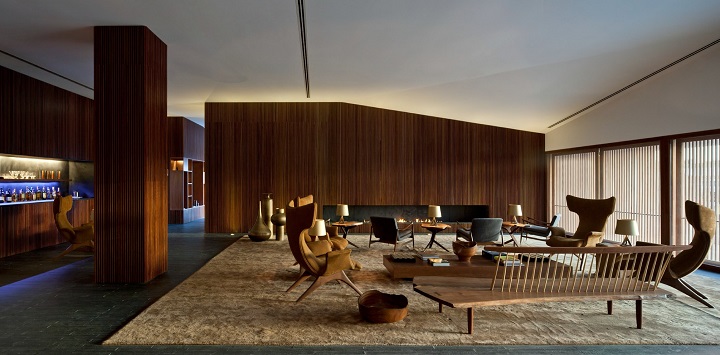 L'And Sky Suites are cool! They are designed with 120m2 of space, including a generous living area, bedroom, a terrace with outside fireplace, and a private patio with plunge pool. The bathrooms are enormous with large stone slate tub placed in the center, with separate cabins off to the side for the WC and rainfall shower. Perhaps the most interesting feature of this suite, however, is the fully-retractable roof above the bed. The ceiling slides away providing spectacular views of the starlit Alentejo sky from the comfort of the exclusive Land Sky bed.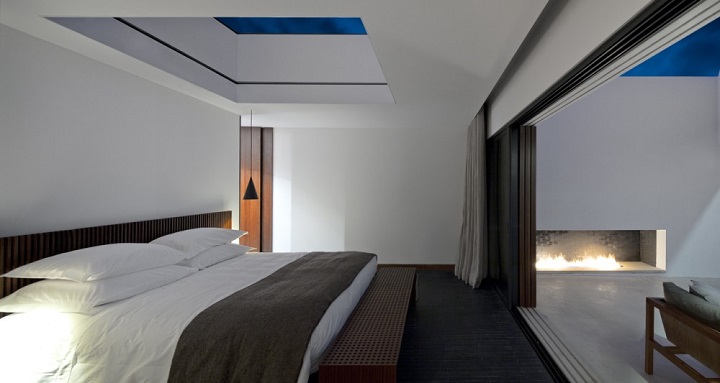 L'and View Suites also enjoy 120 m2 space, but without the retractable roof. It has a large outdoor terrace with fireplace and two private patios. These rooms look out over the vineyard garden, the lake and rolling hills.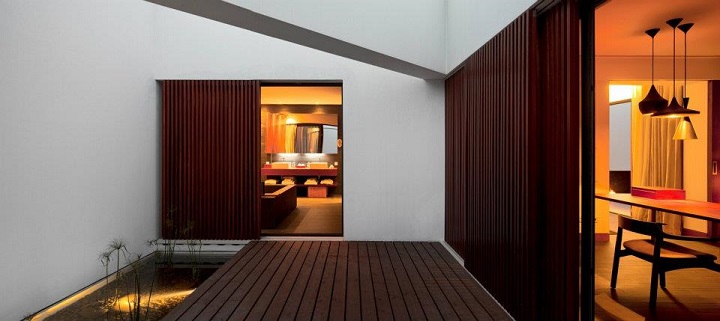 Special touches in both suite styles include: heated floor, Egyptian cotton sheets, pillow menu, Nespresso coffee maker, Ipad, Bose Ipod sound system, mini bar, safe and more….
The gastronomy at L'And Vineyards Restaurant is every bit as special as the resort. In fact, Chef Miguel Laffan prepares an innovative menu of Mediterranean cuisine with a touch of traditional Alentejo flavors. Red mullet and squid stew "açorda" with a seaweed and fennel dashi is a favorite, as is the roasted Alentejo tenderloin pork, with cauliflower gratin with asparagus, peas and black pudding sausage. Foodies will appreciate Laffan's passion for Asian cuisine in dishes such as tuna tataki and green vegetable curry. Of course, wine from L'And Vineyards complement the meal superbly.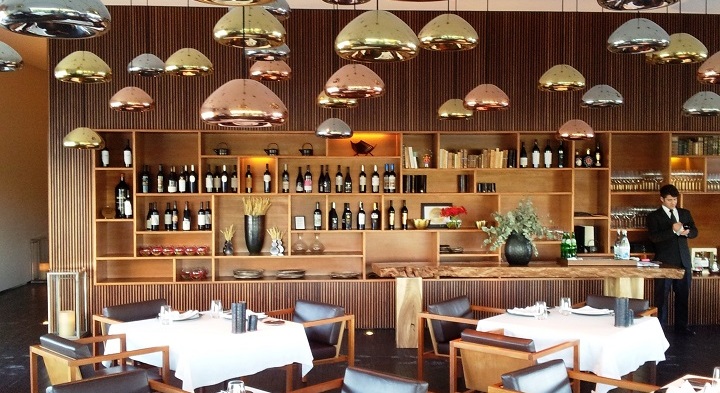 Breakfast buffets and lunches are also served from this restaurant. Al fesco seating from large terraces on either side of the restaurant add to the dining experience.
Wellness and relaxation are assured at the L'And OrganicSpa. This 800 m2 luxury facility in the lower level of the main building utilizes natural materials in contemporary design to create a unique space for unwinding. The heated indoor pool has beautiful floor-to-ceiling windows for views of the lake, vineyards and landscape. Additional facilities include a fitness room, Turkish bath and several treatment rooms. The OrganicSpa menu offers numerous traditional massages and treatments, but also features vinotherapies such as the Red Vine Bath, the Honey and Wine Wrap, and the Divine Massage using a grape-seed oil and brown sugar.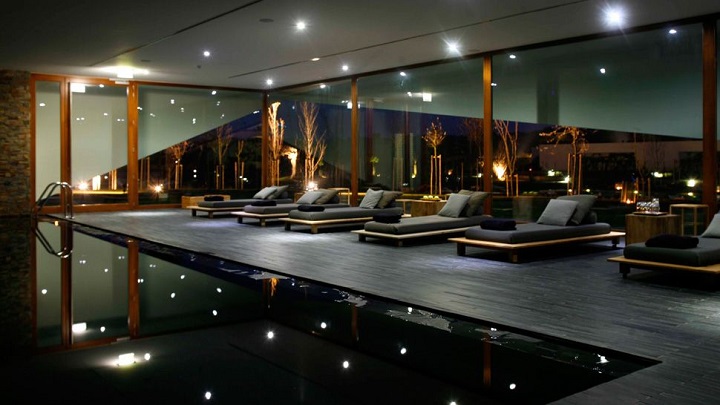 For more information, visit the L'And Vineyards website.
L'And Vineyards Hotel
Estrada Nacional 4
Herdade das Valadas
Montemor-o-Novo
Évora
Alentejo
Phone: +351 266 242 400
Fax: +351 266 242 401
Email: info@landvineyards.com
Reservations: reservas@l-and.com