Now in its third year, the Lewis Andrews Lifestyle store has firmly established itself as the Algarve's boutique department store for life in the sun. With its casual ambiance and chic café, the store has become the go-to spot for beach and resort fashions, gifts for the home and entertaining, toys and activities for kids, furniture for the terrace, jewellery, sound systems and much more. Lewis Andrews Lifestyle is in Almancil across the street from Apolónia.
It's hard to walk into Lewis Andrews and not find something you want or need. The shop carries uncommon and trendy products from all over the world, including the UK, Australia, South Africa, United States, and of course, Portugal.  Owners Lynda and Andy Lewis-Pratt carefully select cool brands such as Seafolly bathing suits, Hipanema jewellery, Original Penguin menswear, Alessi kitchenware and Marshall audio equipment to develop their product line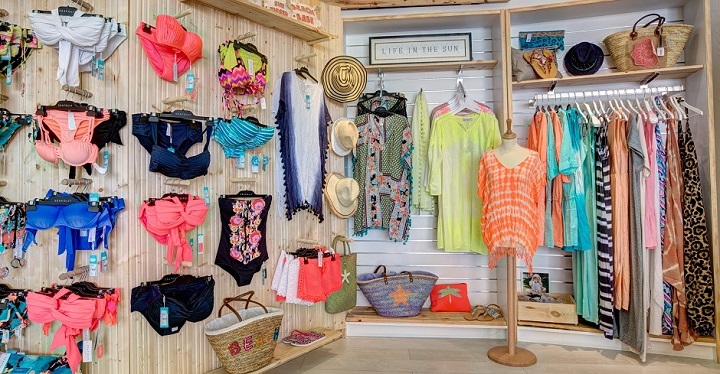 Brands found at Lewis Andrews Lifestyle include:
Fashion
Amenapih ■ Ash ■ Aspiga ■ Dancing Leopard ■ Ecua Andino ■ Essential Antwerp ■ Havaianas ■ Holster ■ Hultquist ■ Maison Scotch ■ Mar y Sol ■ Niza ■ Oiler Boiler ■ Original Penguin ■ Pampeano ■ Phillip Lim ■ Pia Rossini ■ Quba & Company ■ Scoth & Soda ■ Seafolly ■ Smart Turnout ■ Stella Rittwagen ■ The Hip Tee ■ Tia & Tan ■ Toms One for One
Jewellery
Cinderela B ■ Belle & Flo ■ Bohemian Tattoos ■ Cruciani ■ Daniel Wellington ■ Edblad ■ Estella Bartlett ■ Hipanema ■ Hultquist ■ Jewel Rocks ■ Mr. Boho ■ Olivia Burton ■ Pranella ■ Sno of Sweden ■ Spektre ■ Alexandra Margnat ■ Reminiscence ■ Anouska Woods ■ Wish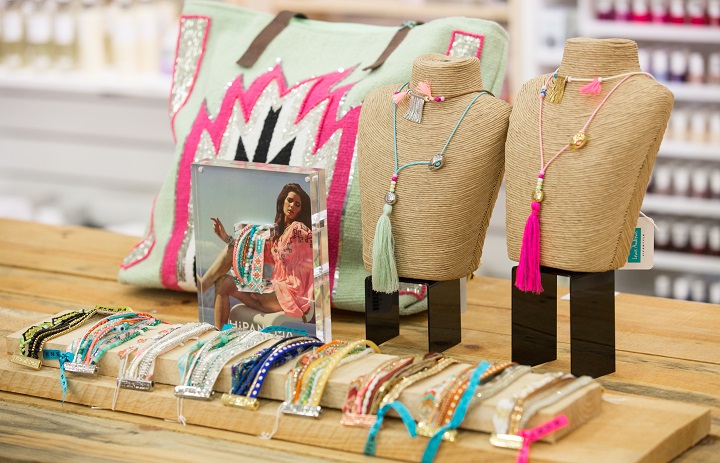 Wellbeing
BRYT ■ Connock ■ Essie ■ Face Stockholm ■ Gentlemen's Tonic ■ Miss Patisserie ■ NEOM Organics
Gifts
Bluebell 33 ■ Caroline Gardner ■ Chronicle Books ■ East of India ■ Ginger Fox ■ ICE London ■ Leuchtturm 1917 ■ Miss Patisserie ■ Quotable
Kids
Blott ■ Brainbox ■ Jelly Cat ■ Kidorable ■ Melissa & Doug ■ Micro Scooter ■ Nature's Purest ■ Platypus ■ Scotch R'Belle ■ Scotch Shrunk ■ Sequin Art ■ Top Model ■ Walker Books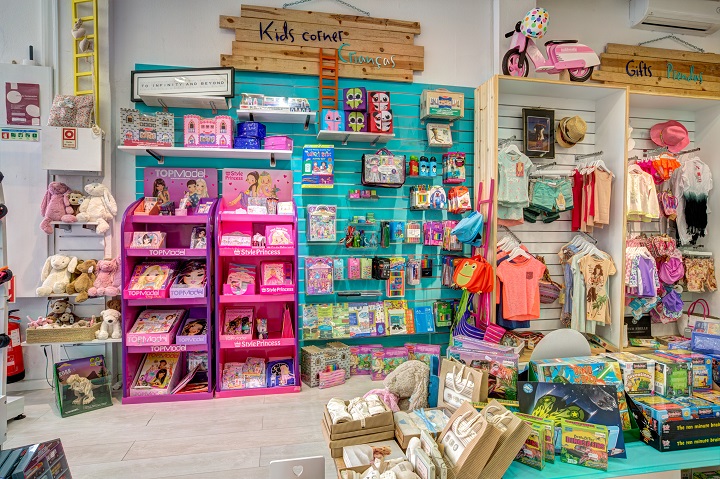 Outdoor Living
Barbecook ■ Beefeater ■ Blomus ■ Cacoon ■ Ego ■ Emu ■ Fatboy ■ Garden Art ■ Glatz ■ Gloster ■ Le Comptoir ■ TresI ■ Turtle Bay ■ Weber
Home
Alessi ■ Castelbel ■ Geodesis ■ Keith Brymer Jones ■ Newgate ■ Nkuku ■ Portus Cale ■ Rice ■ Splash London
Sound
Bose ■ Bowers & Wilkins ■ Harman Kardon ■ JBL ■ Marshall ■ Skull Candy ■ SONOS
In the last year, Lewis Andrews' range of outdoor lifestyle products has become increasingly popular with customers. Surely, they appreciate the high-quality products, contemporary and traditional designs, moderate prices and free delivery. So this year, Lynda and Andy have expanded their floor space to accommodate more stock with a larger diversity of items for patio, pool deck, garden and terrace. This includes a dedicated space to Weber, Barbecook and Beefeater grills and barbeque accessories.
For more information, visit the Lewis Andrews Lifestyle website or Lewis Andrews Lifestyle Facebook page.
Lewis Andrews Lifestyle Shop
Avenida 5 de Outubro, No. 284
(Across from Apolónia)
8135-103 Almancil
Algarve
Phone: +351 289 391 100
Email: info@lewisandrewslifestyle.com