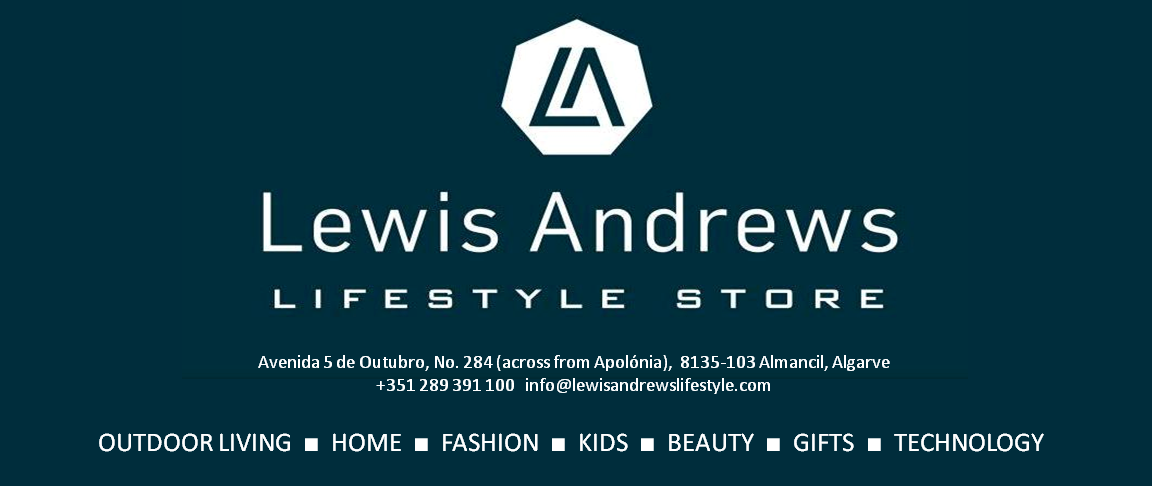 CRUCIANI BRACELETS
Product of the Month for May 2013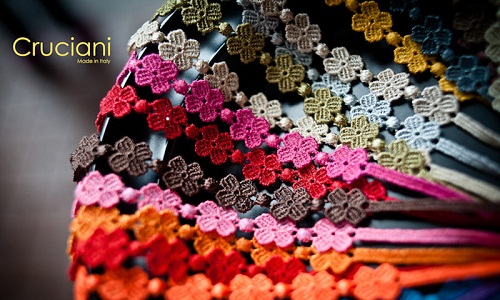 Paris Hilton, Bar Refaeli and Dita Von Teese wear them. So does South Korean popstar Psy.
Cruciani bracelets, the global fashion accessory must-have, is now in the Algarve…and only at Lewis Andrews!
Italian textile company Cruciani makes these cool and colorful bracelets. They are actually macramé lace in a myriad of designs. The most popular styles are hearts and four leaf clovers. Lewis Andrews has these, as well as Mars (guys' favorites) and the lovely "Kate" infinity symbol.
Cruciani bracelets are fun and versatile. Wear them on your wrist or your ankles. They look great with jeans and t-shirts, and they add panache to cocktail attire. Wear one bracelet or layer them in coordinating or contrasting colors.
Cruciani bracelets sold out in one day at Barney's New York. So get to Lewis Andrews now and claim your favorite style.
Crisis-friendly price too! Original clover bracelets are only €7.50. All others are €10.

MAIANS CASUAL & COOL SHOES FOR MEN
Product of the Month for April 2013
OK, Guys! It's your turn for a little fashion flair. New at Lewis Andrews for Summer 2013, comfortable, casual and ultra-cool shoes from Maians.
Maians are made in Spain and take their inspiration from the lively maritime district of Barcelona, which was once called…Maians! The spirit of the brand combines laid-back Mediterranean beach culture with the cosmopolitan style of one of Europe's most dynamic cities.
Every pair of Maians are handmade locally, using regional materials, such as linen, cotton and suede, and fused seamlessly onto vulcanized rubber soles. Special care is taken with every detail of the manufacturing process. The rubber is environmentally friendly and, get this, has a unique fruity scent. Maians are washable too!
Maians are both classic in design and chic in styling. Wear them for outings to the beach or cocktail receptions on the yacht. Maians are perfect for your Algarve lifestyle.
Lewis Andrews carries four popular Maians styles. €80 per pair.
Left to Right:  Sisto Clásico in Grey/White, Sisto Rejilla in Navy/White, Feliciano in Beige and Navy/Brown

ESSIE NAIL POLISH
Product of the Month for March 2013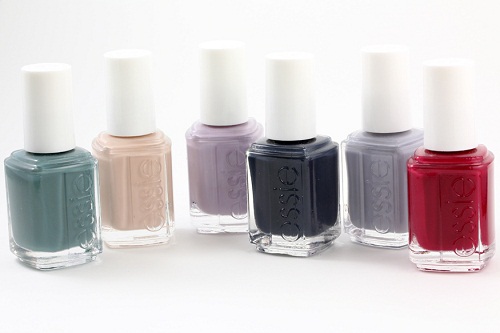 Happy News! Lewis Andrews Lifestyle has become the exclusive Algarve retailer for fun and fashionable essie nail polish products.
Nail polish aficionados already know essie as a high-quality iconic brand in the glam world of beauty. essie is found on the nails of models posing in fashion magazines and celebrities walking the red carpet.
Just arrived in the store for March, 500 bottles of essie product representing 83 colors and treatments. The wide range of unique shades means there's a color to match every sun dress, bikini and evening gown in your wardrobe. How can you go wrong with such clever color names as Adore-a-Ball, Ballet Slippers, Downtown Brown, Haute as Hello, Lapis of Luxury, Miss Matched, Not Just a Pretty Face, Olé Caliente, Rock Star Skinny, Room with a View, Size Matters and Spaghetti Strap!
In addition to the many polishes, Lewis Andrews also carries a selection of essie treatments including base coat, top coat, nourishing coat and nail whitener.
All essie nail polishes are DBP, toluene and formaldehyde free. essie product is €9.99 per bottle.

ICE LONDON
Products of the Month for February 2013
February is the month for lovers. Whether it's the 14th of February or any other day of the year, say I Love You with a gift that sparkles and shines from Lewis Andrews.
Just arriving in the store are Ice London products hand-selected by the savvy buyers of Lewis Andrews. This exclusive collection features gorgeous sparkly gifts for loved ones, friends, family or those who deserve something extra special. Ice London products are made from the finest quality nappa leather, radiant crystal and stylish silver-plated metals to create beautiful gifts that are full of thought and imagination.
Treat yourself or someone special to these stunning and handsome products. For men, metallic tipped pencils or metallic pens with just a hint of Swarovski crystals bring a touch of elegance to any office. For women, crystal ball pencils, Swarovski studded bracelets, beautiful leather accessory cases and satiness evening bags make unforgettable style statements.
Stop by Lewis Andrews to see this lovely, glamorous collection of gifts, and take home some bling for your Baby!
Above from left to right: red heart key ring – €15, black metal-tipped pencils – €2.80 each, Swarovski duchess pen – €27.50, Juliette satiness evening bag – €75.