We have devoted many pages at Portugal Confidential to the amazing products made in Portugal, and enjoyed by so many native Portuguese and visitors to the country. It's hard to beat O Melhor Bolo de Chocolate do Mundo, Santini Ice Cream and Bolo Rei from Garrett de Estoril. Yet, if you're looking for something a little different, say something more North American, perhaps you want to step inside one of the Liberty American Stores in Lisbon, Porto and the Azores.
--------------------------------------------------
--------------------------------------------------
Liberty carries many popular American brands that are hard to find outside of the USA. There are food items, candies, beverages, cleaning products, cooking equipment, even some tools for the home and garden.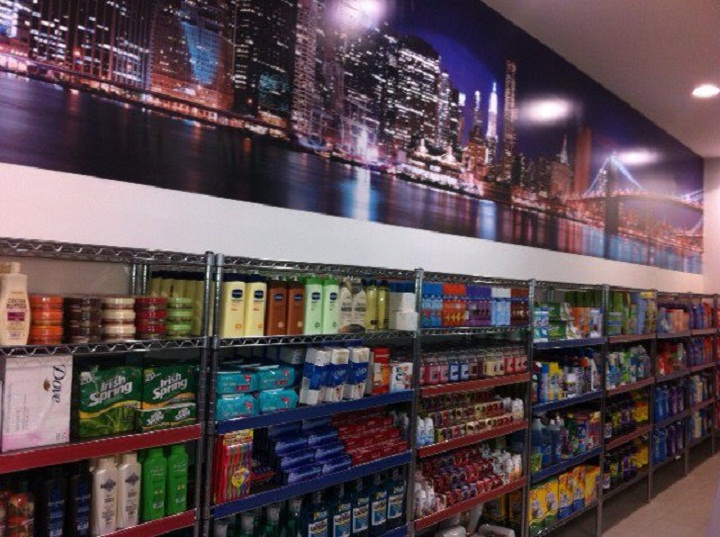 Just a small sampling of the brands and products carried by Liberty include:
A1 Steak Sauce ■ Act 2 Microwave Popcorn ■ Aunt Jemima Pancake Mix ■ Carpet Fresh ■ Cheez Curls ■ Chef Boyardee ■ Chex Mix ■ Clorox Wipes ■ Coffee Mate ■ Crisco ■ Cup Noodles ■ Del Monte Canned Veegetables ■ Dr. Pepper ■ Duncan Hines ■ Frank's red Hot ■ Hershey's Kisses ■ Hershey's Chocolate Syrup ■ Hormel Chili ■ Hunt's ■ Jell-O ■ Jiffy Peanut Butter ■ Kool-Aid Jammers ■ Jose Cuervo ■ Karo Syrup ■ Kraft Macaroni & Cheese ■ Libby's Pumpkin Pie Filling ■ M&Ms ■ Mountain Dew ■ Nestle's Chocolate Chips ■ Niagra Spray Starch ■ Pam Pan Spray ■ Pilsbury ■ Plenty ■ Pop Tarts ■ Pop Weaver ■ Powerade ■ Ragu Pizza Sauce ■ River Queen ■ Skittles ■ Smarties ■ Smuckers Jam ■ Snack Pack Pudding ■ Swiss Miss ■ Teddie Peanut Butter ■ Tootsie Pops ■ Twizzlers ■ V8 ■ Vaseline Body Lotion ■ Velveeta ■ Wishbone Salad Drerssings ■ Wriggly's Gum ■ Xtra Laundry Detergent
Island Imports is the company behind this venture. Since 1992, they have been shipping desirable American consumer products from their warehouses in Virginia and New Jersey to Portugal and other parts of Europe, Africa and Dubai. In the words of Island Imports, "Liberty Stores is a unique concept, created with the consumer preference in mind for high-quality products imported directly from America."
Liberty store locations are below. For more information, visit the Island Import website.
Lisbon
Largo de Sebastião da Pedreira 9D
São Sebastião da Pedreira
(Near El Corte Ingles)
Azores
Rua Bento José Morais
Ponta Delgado
São Miguel
Rua João da Horta, 106
Ribeira Grande
São Miguel
Rua Teofilo Braga
Vila do Porto
Santa Maria
Porto
Via Catarina Shopping
Rua de Santa Catarina
Hours: Monday to Saturday – 10:00 to 20:00