Works by Dutch artist Alisa Julia Lim A Po and British sculptor Sophie Dickens are presented by ArtCatto Gallery in an exhibition opening 11 February at the Conrad Algarve. Lim A Po paints semi-figurative
 pieces, with a unique abstract expression. Dickens creates human and animal forms incorporating a realistic portrayal of the physical aspects of movement. The exhibition runs through Easter.
--------------------------------------------------
--------------------------------------------------
Alisa Julia Lim A Po
According to the gallery, "Lim A Po's distinctive technique makes for layered work, at times thick and rich in texture and at others almost transparent. The use of acrylic on a smooth hydrophobic surface makes for an underlying tension between the paint and the surface. This dichotomy in application is reflected in the ideas and concept behind the work."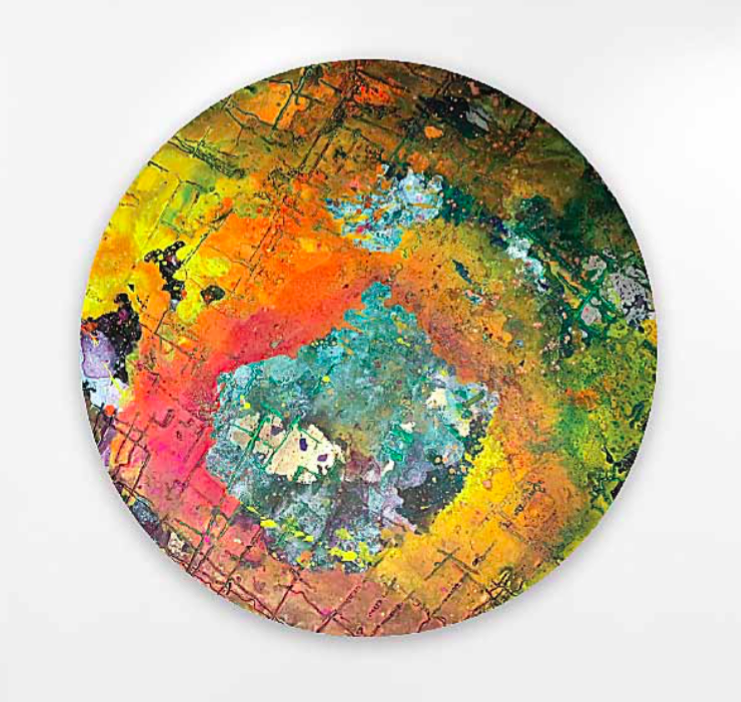 Evolving, acrylic on copper, 90×90, (at top) Focus, acrylic on aluminum, cast in epoxy, 316x160cm
Click to download the Alisa Julia Lim A Po catalog.
Sophie Dickens
Dickens is the great, great granddaughter of writer Charles Dickens. Her enthusiastic sense of artistic expression is no doubt in her DNA. Dickens' technical craftsmanship evolved from the traditional modeller's practice of packing out armatures with pieces of wood before applying clay to the form.  She is keenly adept with wood, clay and the whole bronze casting process.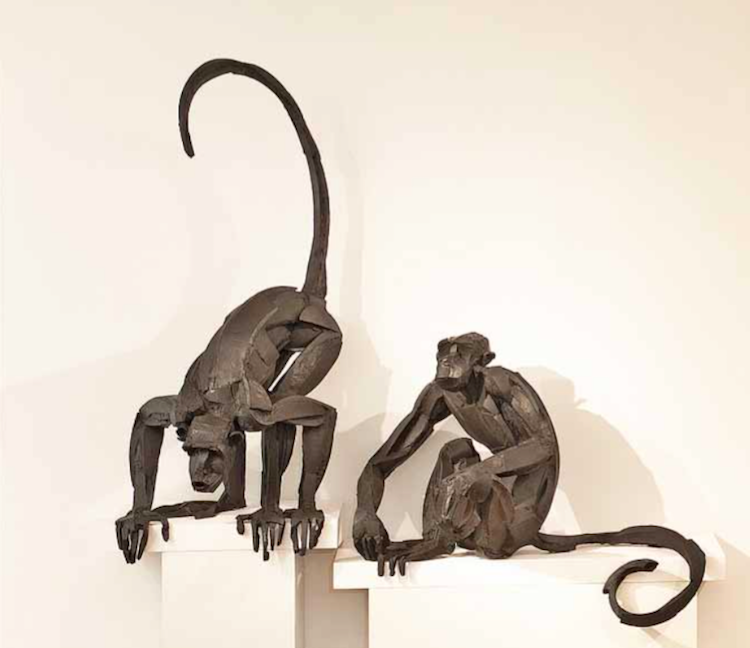 Looking Down, wood, 130x100cm; Monkey Sitting, wood, 90x120cm.
Click to download the Sophie Dickens catalog.
See the works in the main entrance of the Conrad Algarve and in the gallery in front of the grand ballroom.  To learn more about the venue, visit the Conrad Algarve website.
Conrad Algarve
Estrada da Quinta do Lago
8135-106 Almancil
Central Algarve
Phone: +351 289 350 700
Email: experiences.algarve@conradhotels.com