Who said you can't own a creative work by popular Portuguese artist Joana Vasconcelos? You can! In fact, you can wear it on your feet! Available now, in shops and online, are limited edition Green Boots-brand footwear, designed by Joana herself. Only 599 pairs were produced (corresponding with the number of years since the start of the Portuguese discoveries). Each are numbered and signed by the artist.
————————————————–
[ad name="Google Adsense Image Banner for Posts "]
————————————————–
Green Boots are made in Portugal using the same traditional shoemaking process of the early-to-mid 20th century. Skilled hands and original machinery from that era create personalized, quality products.
For these special shoes, the artist's original drawing is scanned into a computer and laser printed onto precut leather elements. These individual pieces are then assembled into the final product.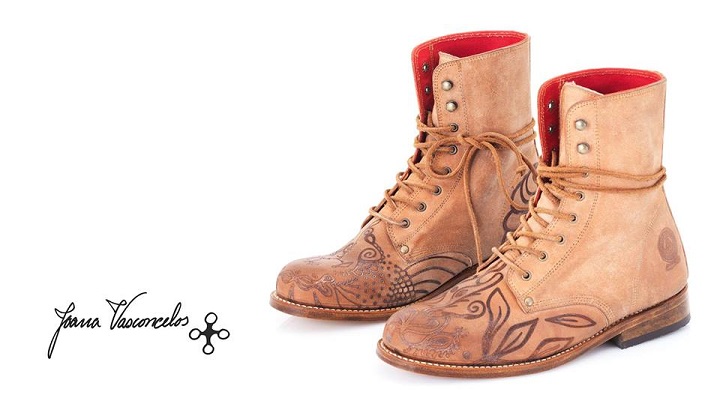 Joana Vasconcelos Limited Edition Green Boots can be purchased directly online from Greenboots.com, or at retail locations such as A Vida Portuguesa in Lisbon and Porto, the Coimbra Concept Store and the Atelier Sandrine Vieira in Leiria. The price for this very special product is €350.
For more information, visit the Green Boots website.
Green Boots
Phone:  +351 244 819 400
Mobile:  +351 915 213 221
Email:  info@greenboots.pt