Lisb-ON Jardim Sonoro (Sound Garden) returns to Lisbon for a fourth consecutive year on 1, 2 & 3 September.  This spectacular outdoor event brings national and international music acts, from dance music to funk and soul to jazz, to the wide, open-air environment of Parque Eduardo VII in the center of the city. The promoters promise it will be a "picnic for the senses."
--------------------------------------------------
--------------------------------------------------
Promoted in partnership with the Municipality of Lisbon and Lisbon Tourism, Lisb-ON Jardim Sonoro is a unique music event with the city as a stage. The idea is to merge music and heritage, tourism and culture, and leisure and pleasure.  The day starts out as a relaxed garden picnic and transitions into a cool, hip outdoor party.
Confirmed artists include:
Friday, 1 September
SVEN VATH
KIASMOS Live
ETIENNE JAUMET Live
RED BULL ACADEMY SHOWCASE
Saturday, 2 September
Main Stage


NINA KRAVIZ
CASSY
TONY ALLEN Band
AMP FIDDLER Live
FRANCISCO COELHO
RAMBOIAGE live
Second Stage


DE LOS MIEDOS & NOMAD
NOVO MAJOR
DREAM 2 SCIENCE Live
TAKO
JOAO TENREIRO
TROL2000
Sunday, 3 September
Main Stage


DJ KOZE
MOTOR CITY DRUM ENSEMBLE
MOVE D
NICK CRADDOCK
MIKE STELLAR
Second Stage


MAAYAN NIDAM
NICOLAS LUTZ
ZE SALVADOR
ZOY Live
MARY B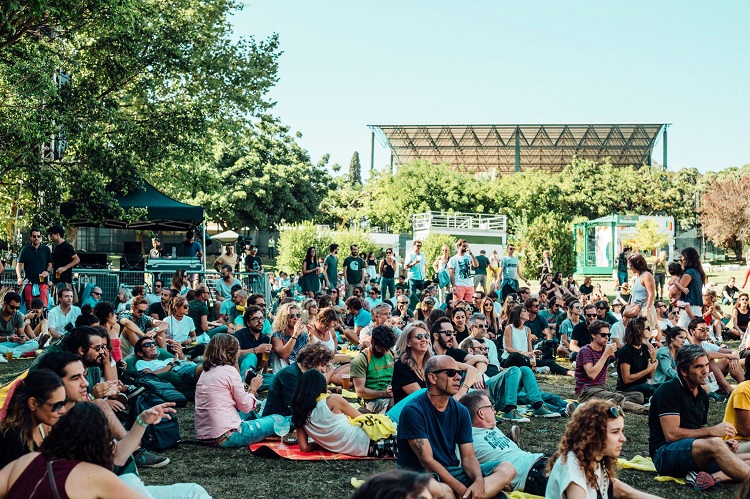 For more information, visit the Lisb-ON website.
Lisb-ON Jardim Sonoro
Parque Eduardo VII
Lisbon
Hours: 13:00 to 23:00
Tickets:
■ One Day Ticket – € 25.00
■ Full Event Pass – € 55.00
Purchase at: Ticketline, FNAC, Worten, El Corte Inglês, C. C. Dolce Vita, Casino Lisboa, Galerias Campo Pequeno, Agência Abreu, ABEP, MMM Ticket e C. C. Mundicenter, Fórum Aveiro, U-Ticketline, CCB, Time Out Mercado da Ribeira, Shopping Cidade do Porto, Lojas note!, SuperCor e Ask Me Lisboa.