Nuno Gama, the popular Portuguese fashion designer, debuts a new flagship store in Lisbon. Gama is known for creating a very masculine aesthetic, mixed with touches of Portuguese heritage, in his menswear collections. As well, his keen eye for sophistication and sensuality makes him a sought-after designer of women's eveningwear. Maison Nuno Gama is on Rua do Século, #171, in the Príncipe Real area of the city.
--------------------------------------------------
--------------------------------------------------
The 560m2 shop showcases the entire range of Nuno Gama products, from suits and ready-to-wear, to shoes, ties, belts and scarves. Tones of eggshell on the walls compliment sleek marble flooring. Mirrored surfaces create a contemporary environment, reflecting the essence of Gama's designs. Contrasting this sparkle (and a nod to Portugal's heritage, always evident in his collections) are traditional details, such as the artisanal lamp covers, hand-knitted by Portuguese textile workers.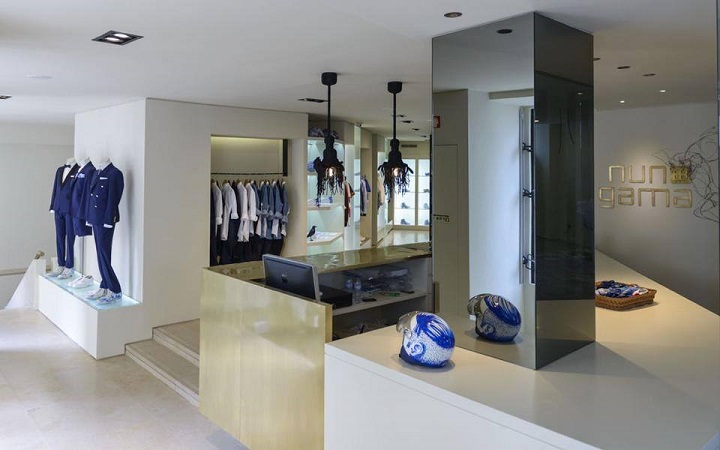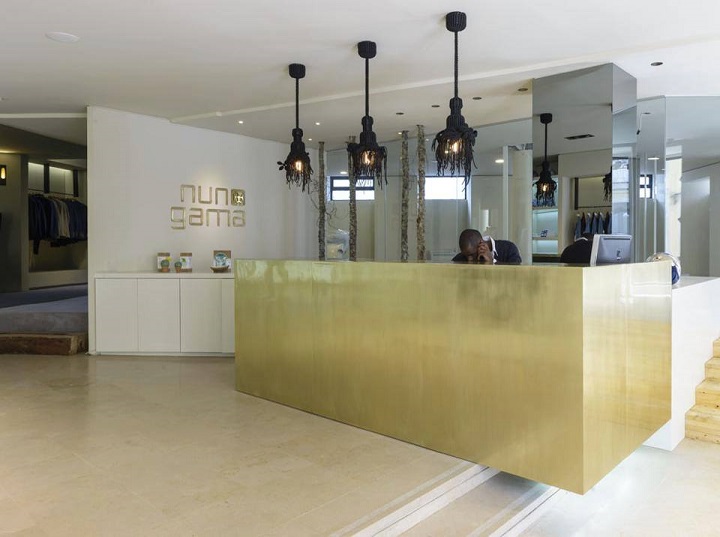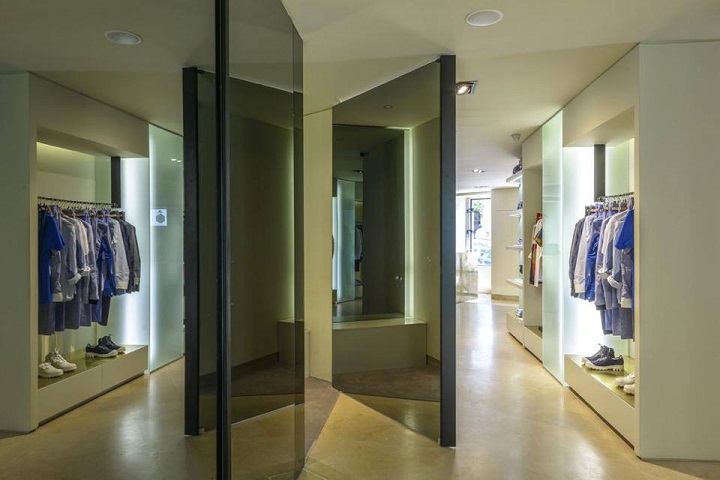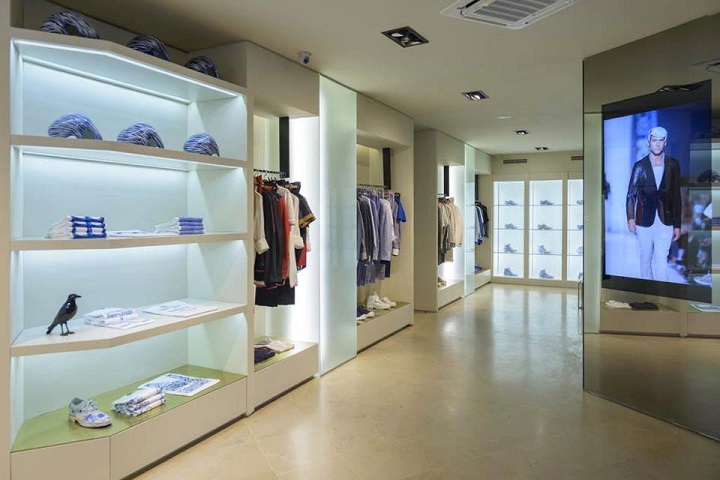 Photo Credits: José Pinto Riberio
The shop also provides space for meeting with men and women who would like something custom-made. This "workshop" is an elegant and comfortable area for discussing specific client desires and fitting to perfection. A focal point of the décor in this room is a wall mural of an actual photograph taken at Gama's monumental MODALisboa show for Winter 2015 in the Praça do Comericio.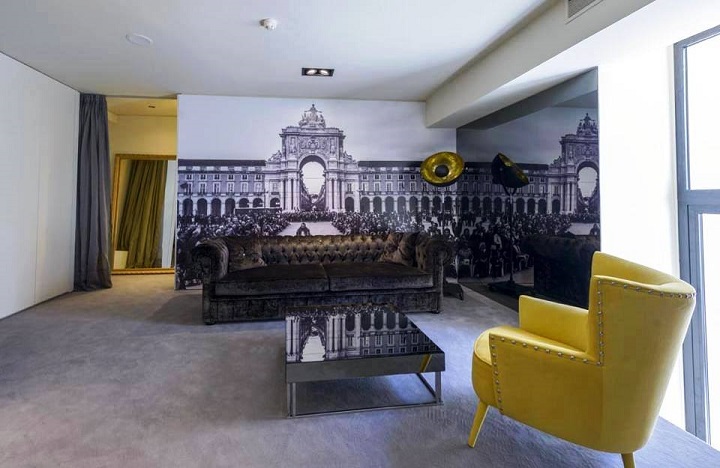 A very special area is reserved for a barbearia (barbershop). Here, men can receive a haircut, and indulge in a manicure and pedicure. The barbershop is open every day.
Loja Nuno Gama
Rua do O Século, #171
Príncipe Real
Lisbon
Open Everyday – 10:00 to 20:00