Loulé Council has decided to make Noite Branca a biennial event. Therefore, the next summer closing party will be in 2017. Please note, however, running this year and on alternate years as Noite Branca will be a new event, to be announced soon.
********************
It's difficult to say goodbye to Summer in the Algarve. But Noite Branca | White Night makes it a little easier.  This "end of summer" über-party turns the entire central business district of Loulé into one giant chillout lounge. Don't miss this ritual of entertainment, food, dancing and celebration on Saturday, 29 August.  Dress code (of course) is strictly white.
--------------------------------------------------
--------------------------------------------------
From the old market, to the castle, thoughout the old town and beyond, white couches are set in streets and white decorations adorn storefronts. Street performers mingle with and entertain the crowd. Stages are set up in strategic locations for a variety of music, from bands to DJs, intended to chill spectators on the warm evening night.
Shops and restaurants are open late too, often providing discounts and specials for the festive evening.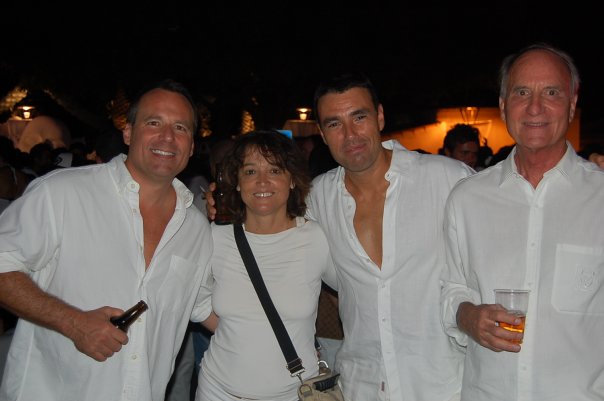 White Night | Noite Branca
Avenida José da Costa Mealha
Loulé
Algarve
Saturday, August 29 starting at 19:35
Entrance: Free