Nights in Lisbon just became a little sexier (if that's possible)! Lust Lisbon is now open in the Terriero do Paço, just off the Praça do Comércio in the Baixa. The cool, trendy and in-the-know will want to be there. So will the hip, chic and terminally beautiful. But, the only ones getting past the entrance will be the one who are on the list.
--------------------------------------------------
--------------------------------------------------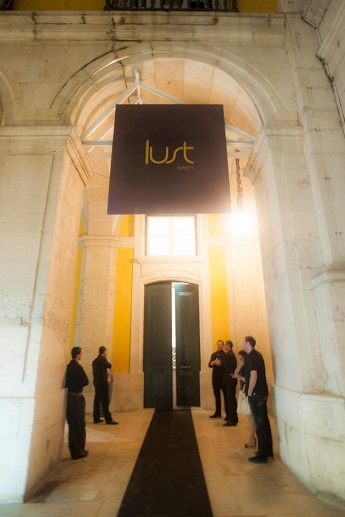 Lust is located in a renovated 19th century government ministry building. Many of the original design elements are incorporated into this new space. There's room for 300-500 people in an atmosphere that oozes with exclusivity.
Speaking of exclusivity, all drinks at Lust are made with premium liquors. No doubt you'll soon be making friends with Patron, Grey Goose, Dewars, Bombay Sapphire, Heineken and Moët & Chandon. You'll be happy to know, however, that the organizers are crisis friendly, keeping these high-end cocktails at mid-range prices…about €8.00.
Upstairs is a steak house restaurant featuring Barrosã, considered by many to be the very best of the best Portuguese beef. Stop by during the evening for a lustful delicious meal, and stay the night for a lustful enchanting night.
Entrance is by guest list. It's best to leave your name on the website or through the PR office. For more information, visit the Lust Lisbon website or Lust Lisbon Facebook Page.
Lust Lisbon
Ala Nascente do Terreiro do Paco, 87
Praça do Comércio
Baixa
Lisbon
Phone: +351 934 955 592
Email: reservas@lust-lisbon.com
Wednesday through Saturday – 23:00 to 05:00