It's time for wine in Madeira! The Madeira Wine Festival honors the grape harvest with a celebration of traditional local heritage and wine production. Centered in downtown Funchal, the festival also embraces European Folklore Week with exhibitions, re-enactments and decorations depicting the ages-old culture of wine making. The Madeira Wine Festival begins 27 September and runs through 10 September.
--------------------------------------------------
--------------------------------------------------
The central walkway of Avenida Arriaga plays host to exhibits of tools used in the art of viticulture (presses, casks, barrels, grape picking baskets, traditional means of transportation), as well as stalls selling local handicrafts and, of course, wine tastings. Many other wine related talks and musical performances take place in the Wine Village in Praça do Povo. On Saturday, 9 September, join in a Live Grape Harvest in Estreito de Câmara de Lobos.
Want to know more about the 15-day event?  Click here to download the Madeira Wine Festival 2017 Program.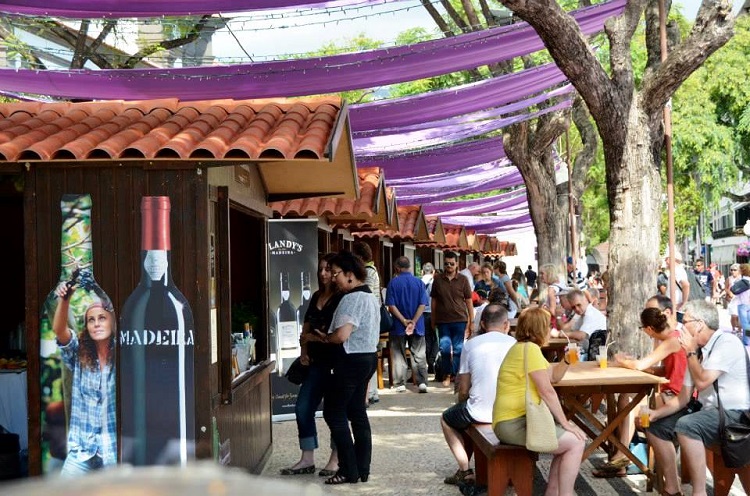 For more information, visit the Madeira Wine Festival website.