The esteemed Galeria São Mamede in Lisbon hosts an extraordinary exhibition of one of Portugal's most revered modern artists, Mário Cesariny. Titled "Um Grande Inventor de Pintura" ("A Great inventor of Painting"), the show provides a retrospective of Cesariny's works from the 1960s to 2000. The works are on display 27 February to 25 March at the gallery located at Rua da Escola Politécnica, 167.
————————————————–
[ad name="Google Adsense Image Banner for Posts "]
————————————————–
Cesariny (1923-2006) was born and raised in Lisbon. He studied at the prestigious Escola de Artes Decorativas António Arroio. In 1947, he travelled to Paris, where he met André Breton and quickly became intrigued by the Surrealist movement. He returned to Portugal and formed The Surrealist Group of Lisbon, whose members included Cruzeiro Seixas, António Maria Lisboa, Risques Pereira and Mário-Henrique Leiria. Throughout his life, Cesariny adopted an aesthetic attitude of constant experimentation in his works.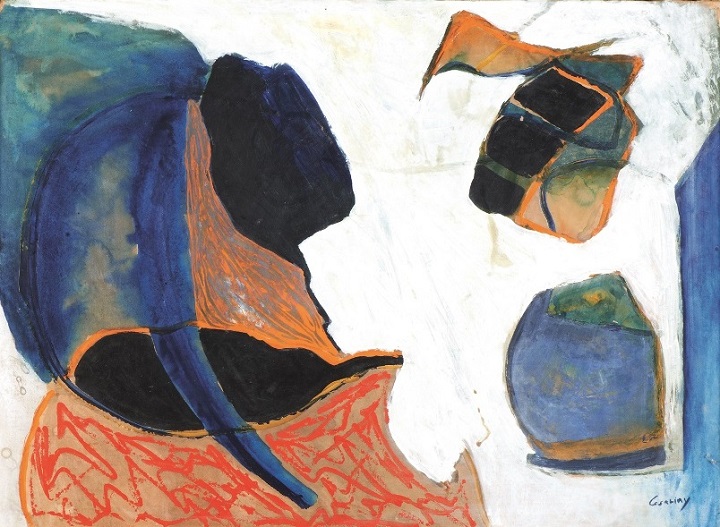 In the opening of the exhibition catalog, Poet and Art Critic Bernardo Pinto de Almeida writes, "Mário Cesariny, brilliant poet, but also a painter of astonishing capacity for creative invention, realized in works that imagine a brutal/informal imagery marked by the use of collage and frottage, unique in the context of Portuguese art and even if compared with the European artistic reality. Asserted against all the rhetoric of the act of painting, looking for a way to release the gesture in various directions and subsequent experimentation, his work reveals itself through a glaring paint, between values of radiant abstraction, and anit-pictorial and anti-retinal figurations…"
For more information, visit the Galeria São Mamede website.
Galeria São Mamede
R. Escola Politécnica, 167
1250-101 Lisbon
Click here to see Galeria São Mamede on Google Maps
Phone: +351 213 973 255
Email: galeria@saomamede.com
Hours:
Tuesday to Friday – 10:00 – 20:00
Saturday: 11:00 – 19:00