A unique hotel, in a unique place for a unique experience. The Memmo Baleeira, a 4-star Design Hotel, is located in the far western Algarve, with the Costa Vicentina Natural Park on one side, and stunning deserted beaches on the other.
--------------------------------------------------
--------------------------------------------------
The Memmo Baleeira is one of the more popular boutique hotels of the Algarve. It is hip and modern in décor as well as ambiance. It is a beach resort with activities aplenty, but also perfectly situated for a quiet retreat. The hotel offers all the amenities and facilities you need for your stay. And yet, the quaint town of Sagres is nearby for shopping, sight-seeing or enjoying true regional Portuguese cuisine.
The cool boutique vibe of the hotel carries over into the 144 rooms. Standard rooms and junior suites alike are contemporary and comfortable. Five duplex suites are arranged with bedroom, bathroom and balcony on the first floor, and lounge, kitchen and balcony on the top floor. Rooms with bay views are breathtaking.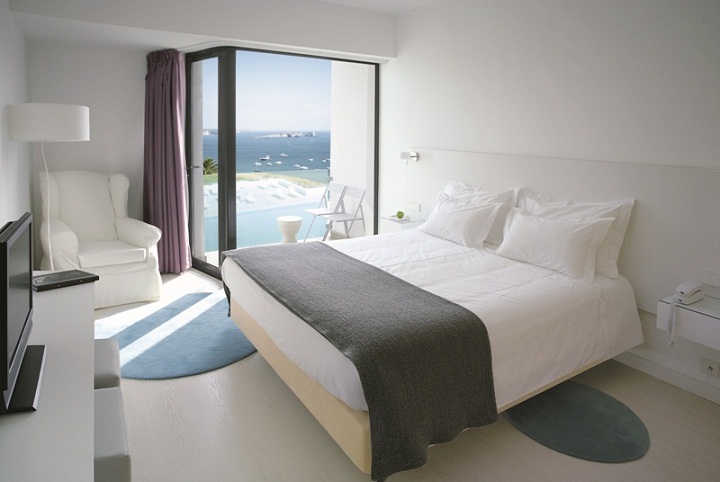 Hoping for maximum rays? Step outside to the pool deck. Set just above the beach of Martinhal Bay, you can be surrounded by water. Lounge by the pool, order a cocktail, read a book and take in the expansive scenery.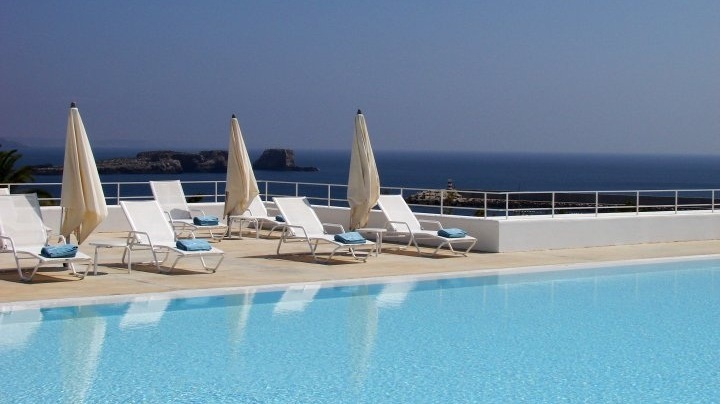 Surfistas consider Sagres to be the best place in Europe to catch a wave. Memmo Baleeira provides guests every opportunity to experience this thrilling sport. The hotel's Freeride Sagres Surf School offers individual or group classes for those stepping onto a surfboard for the first time as well as hints, tips and evaluations for the more experienced riders. The staff of coaches are all qualified by the Portuguese Surf Foundation. Safety is assured.
If windsurfing is more to your liking, Dani's Windsurfing Center is ready to prepare you for action. Professional windsurfer Daniel Savaterra provides instruction on paddling out, standing up and harnessing the wind to ride the Atlantic waves with confidence. Equipment rentals are available too. So, the only thing you have to worry about is total surf enjoyment.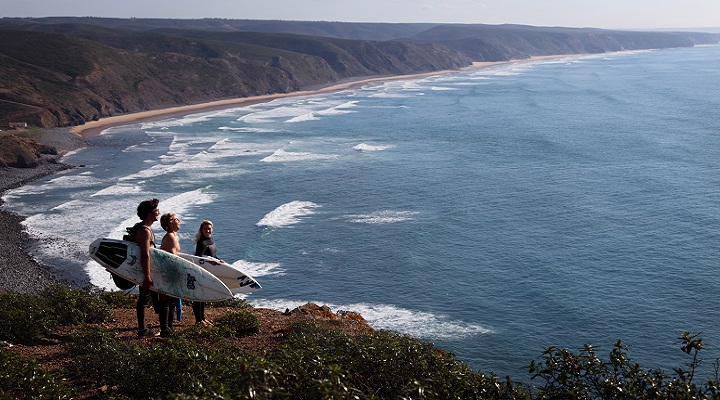 Ocean water not your thing? The hotel has an outdoor activity center to keep you entertained. Experience a jeep trip in the country. Rent mountain bikes. Reserve a tee time at local golf courses.  Or, cruise out to sea to see whales and dolphins.
You're going to need to relax after all that activity. The Memmo Spa is there to massage and rejuvenate your tired body and soul. Sauna, Turkish bath, gym and heated indoor pool are all at your disposal. A full menu of massage and skin treatments are also available. Ritualistic massages with roots in Asia, India, the Middle East and Mediterranean promise something different for the body. Specially-designed skin treatments, wraps, detox, and anti-aging techniques will enhance, renew and reinvigorate your skin…and outlook!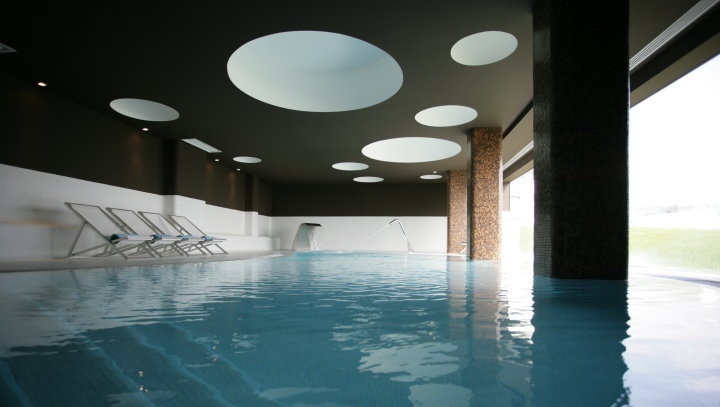 Escape to Memmo Baleeira. For more information, visit the hotel's website.
Memmo Baleeira Hotel
Sítio da Baleeira
8650-357 Vila de Sagres
Phone: +351 282 624 212
Fax: +351 282 624 425
E-mail: hotel@memmobaleeira.com