Once again, ModaLisboa offers a side section, providing a showcase to up-and-coming designers. After an auditioning process held at the end of last year, eight fashion visionaries were selected: Liliana Afonso, Rita Afonso, Rita Carvalho, Mariana Laurência, Carolina Machado, João Oliveira, Alexandre Pereira and Micaela Sapinho.
One designer will be chosen by a jury as the winner of Sangue Novo. Besides €5,000 in cash, the winner will receive a Summer Course offered by the prestigious Domus Academy in Milan, They will also have the opportunity to sell their collection at The Feeting Room concept stores in Lisbon and Oporto.
--------------------------------------------------
--------------------------------------------------
PHOTOS: Photography: Rui Vasco
Liliana Afonso
Afonso delights in conceptual and experimental design. She manipulates raw materials, which allow her pieces to provoke sensations, complementary to the visual experience of the user. Her collection "The Negative" expresses this sentiment by portraying a bulky solid-colored silhouette in a positive void.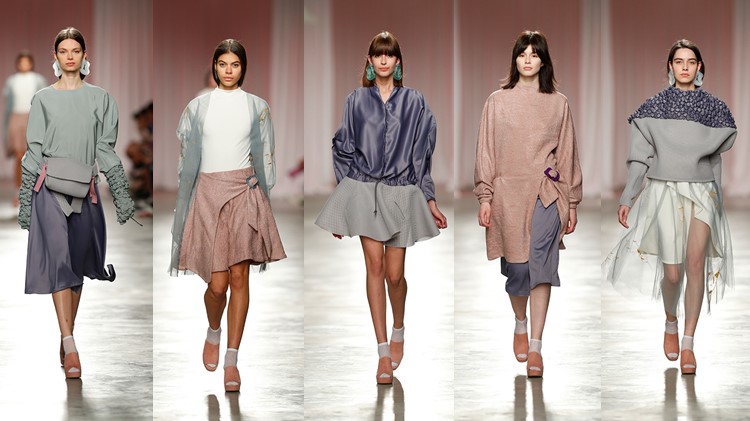 Rita Afonso
Artist, designer and part-time acrobat, Afonso takes inspiration from the applied art concept of the "still life". Fabrics, graphics and colors are plays on the baskets, jars and fruit from classic paintings.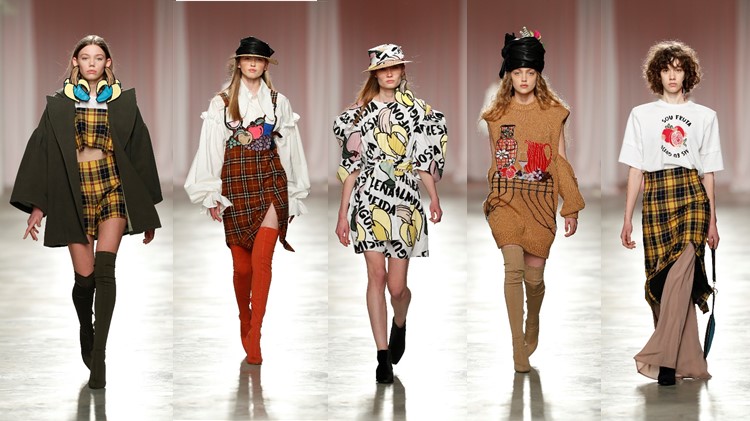 Rita Carvalho
Carvalho's collection "Nope!" is her way of expressing the how life can literally weigh on us. The voluminous outer garments, cinched up, provide a double effect of symbolizing the squeeze hold society has on us…while also accentuating the feminine shape.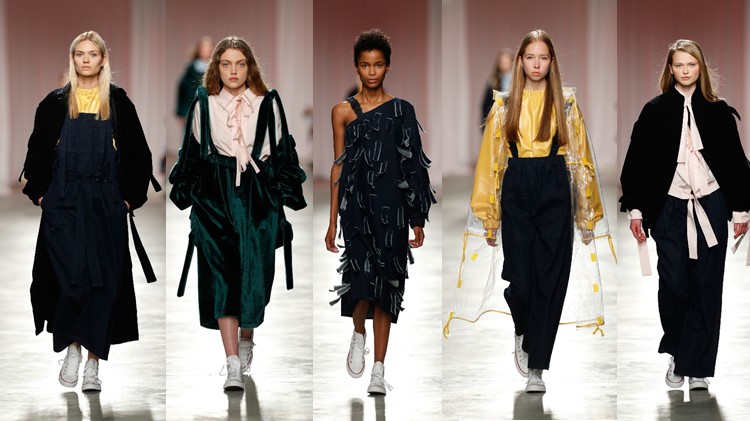 Mariana Laurência
Many types of fantasies can be imagined by a single person on any given day. For her menswear collection, Laurência draws inspiration from design elements in signage from fantasy peep shows. The young designer and marketer imagines graphics and colors mixed and matched to create fresh looks and unique style.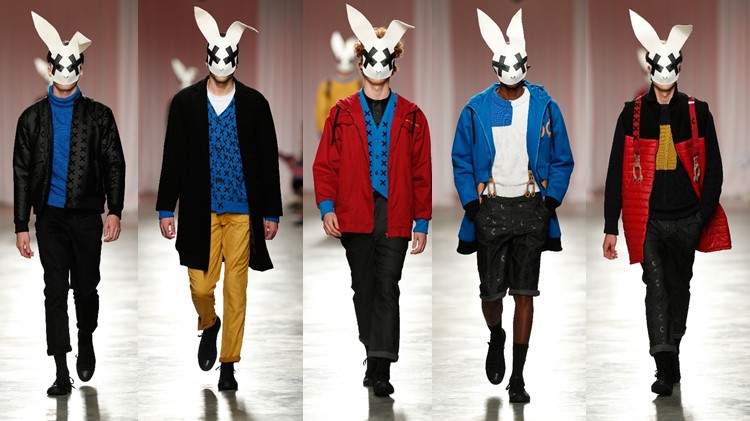 Carolina Machado
Recent trip to Amsterdam sparked the inspiration for Machado's "Change". Like the contemporary and classic architecture and modern and classic culture of the city, her collection plays with an oversized silhouette on top of a lean interior, and the differences in femininity and masculinity.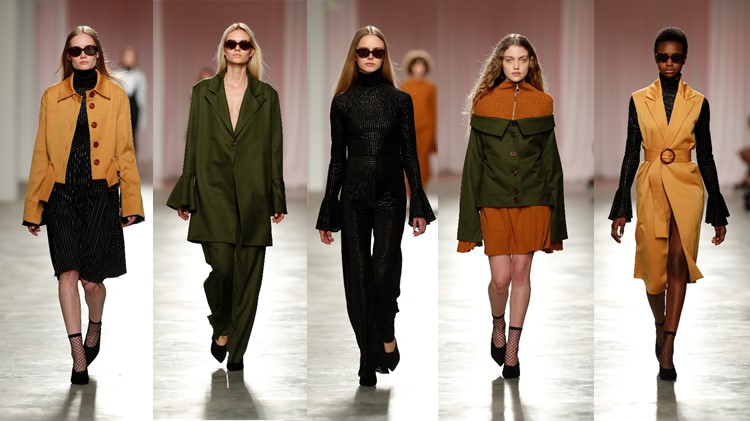 João Oliveira
According to Oliveira, "'Society' explores the behavior of individuals in the most varied contemporary landscapes…" The oversized silhouette is both a symbol of the journey and the accumulated burden. The overlap of pieces, in this streetwear collection, breaks down into various elements of the road, the population and the attitude.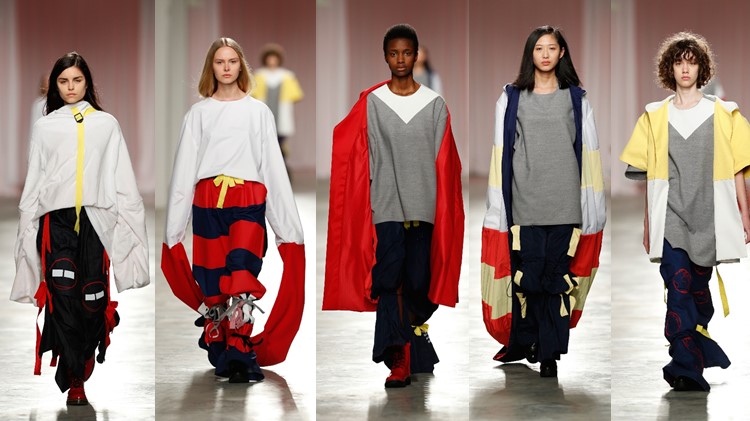 Daniel Pereira
PEreira is a Sangue Novo veteran, so to speak. He has appeared two previous times under the collaboration called M HKA. In his first solo collection, Pereirra presents "noise", his interpretation of a society disconnected from each other, but connected to technology.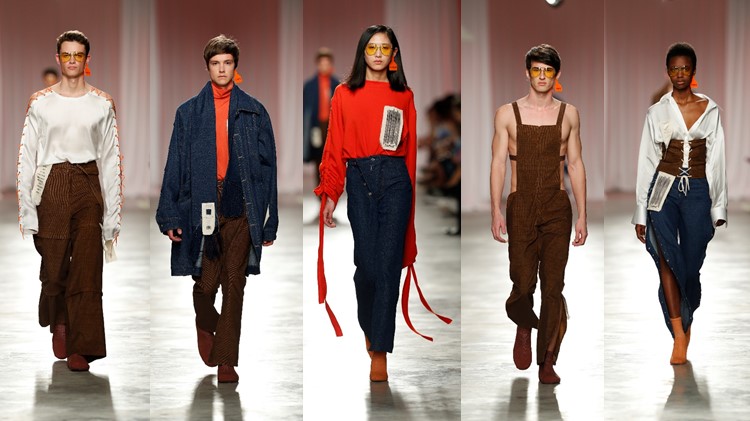 Micaela Sapinho
Like, like, like…Happy Face emoji! It's social media self-satisfaction in Sapinho's collection called "mymyselfandi." The collection intends to satirize the selfie obsession of the narcissist by playing on the ironic and perverse goal of pleasing the other while still looking good. Simple shapes and a generous use of social media icon motifs.