Friday nights in Viseu just became more melodic. Fado, a mournfully beautiful traditional Portuguese style of music, is performed and celebrated in a new venue in the city's popular Ribeira neighborhood. Moldura do Fado, at Largo Nossa Sra da Conceição 37, is the sophisticated space, conceived to harmonize live fado performances with tasty typical local cuisine.
--------------------------------------------------
--------------------------------------------------
Carlos Santos and Carlos Viçoso are the founders of Moldura do Fado. Viçoso, a Portuguese guitarist himself, developed the concept for the space. Santos, the owner, realized the idea through design. The décor is modern and elegant. Fado performances take place against a backdrop of a large classic painting and in a space beyond a vast interior window. This window "frames" ("moldura" in Portuguese) the singers and musicians as a cultural masterpiece.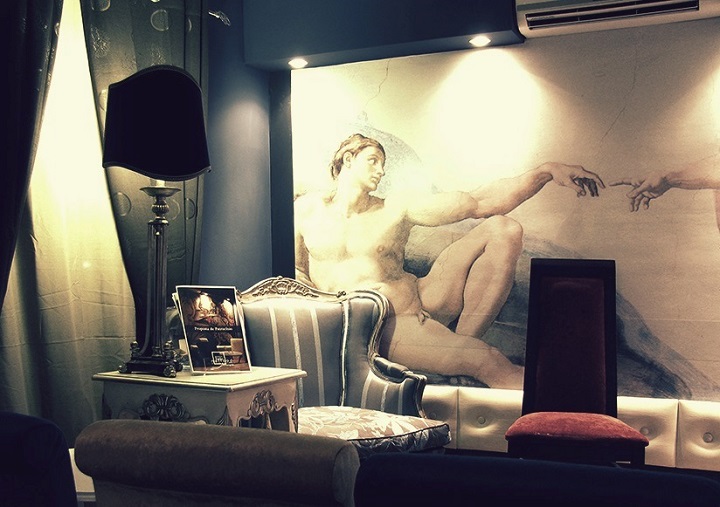 Traditional petiscos highlight the experience. Locally-produced products, such as cheeses, ham, sausages and toasts, complement the Portuguese wines served throughout the night.
Guitarists and fadistas from central Portugal are invited to perform each week. Viçoso, who invented a unique technique to simulate the sound of two guitars playing simultaneously, also takes the stage from time-to-time.
For more information, visit the Moldura do Fado Facebook page.
Moldura da Fado
Largo Nossa Sra da Conceição 37
Piso 1
Viseu
Central Portugal
Mobile: +351 966 810 757
Hours: Friday Nights – 22:00 to 00:30