The entrance along Rua 5 de Outubro, just off the main square in Évora, is mostly nondescript, except for a notable sign made of azulejos reading, "Life is too short to eat chips every day. We serve our food with vegetables." And so begins the unique and enjoyable dining experience that is Momentos.
--------------------------------------------------
--------------------------------------------------
Dining at Momentos is like enjoying a beautiful banquet at the home of good Portuguese friends. The dining room is intimate with low lighting, a fireplace, objets d'art and photos of Alentejo hanging on the wall. Jorge, the owner and chef, greets you personally at the table with a chalk board menu. He explains every item he has planned for the day, and proclaims that all dishes are prepared without butter, cream, rice or potatoes. Only the freshest, organic vegetables will accompany the meal.
All dishes are presented on black slate as rustic masterpieces. Large portions of grilled fresh fish, roasted lamb, almond-crusted sardines or baked black pork, are creatively accompanied by delicious fresh, grilled or pureed vegetables. Each slate is a feast of locally-produced ingredients.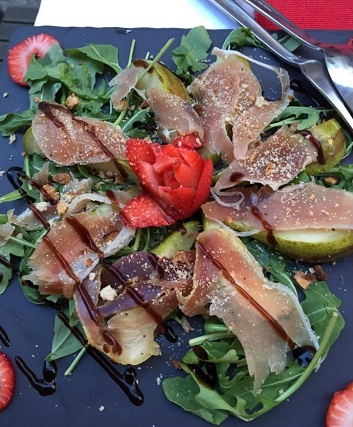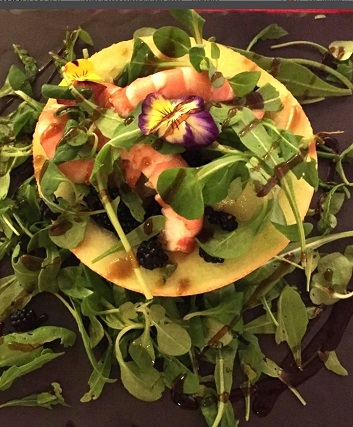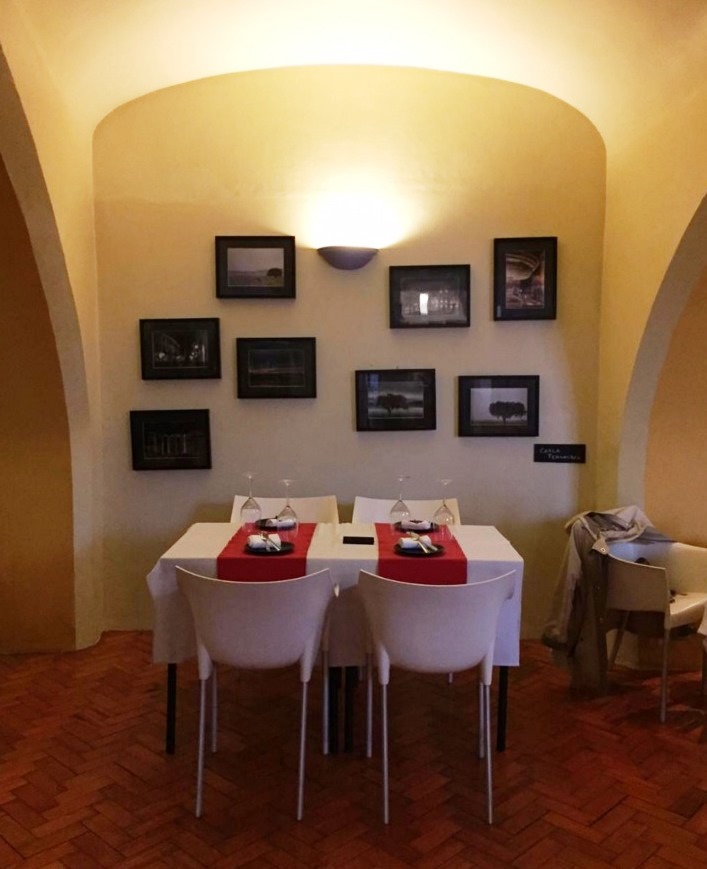 Let Jorge recommend a regional wine to pair with the meal. Many labels are specialty small productions that are delicious to drink and rare to find.
For more information, visit the Momentos Facebook page.
Momentos
Rua 5 de Outubro, No. 61-B
Évora
Alentejo
Phone: +351 925 161 423
Email: momentos.evora@sapo.pt
Hours
Wednesday to Monday – 12:00 to 15:30 and 19:00 to 22:30
Closed Tuesday