Amigos of Portugal Confidential know that we love cool design. And (although we shouldn't be) we are constantly surprised with all of the creativity and innovation that comes out of Portugal.
Most recently, we learned about Mood. This Portuguese company creates lighting that can easily be mistaken for sculpture installations at a contemporary art gallery. If you've been to the Lake Resort (Vilamoura), the Vine Hotel (Madeira) or Altis hotels in Lisbon, you've probably seen Mood lighting.  Mood can also be found in Café Blanc Courrèges (Paris), Sushi Café (Lisbon) and La Gardena de Pablo (Madrid).  We had to find out more…
————————————————–
[ad name="Google Adsense Image Banner for Posts "]
————————————————–
Mood is a Porto Slavo-based company founded by former architects Rita Muralha and Raul Santos.  They, along with designer Filipa Maia, are the creative minds producing "lighting objects for public and private spaces."
Mood strives to create products that stand out in a very competitive industry.  They do this by designing pieces with sculptural character, magnitude of scale, a passionate relationship for the crafting process, and unique and diverse materials.  Ultimately, they hope their pieces personalize spaces and elicit emotions.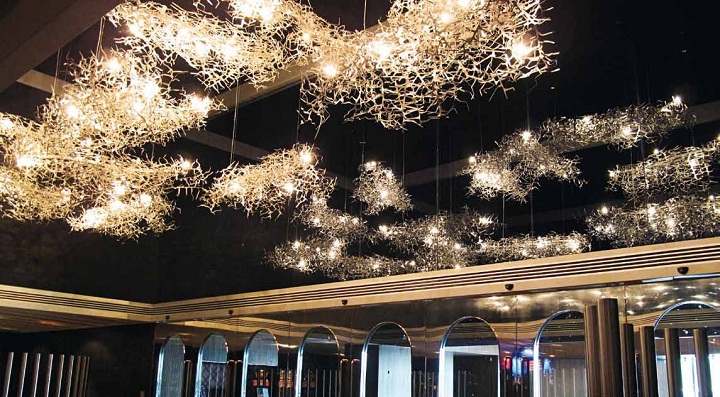 Mood lighting at the Casino de Troia.
Through Mood Sales Manager Gustavo Caixeiro we learned that the newest piece in the Mood portfolio is the "Paco" suspension lamp.  The most popular product is "Klaus" in brass.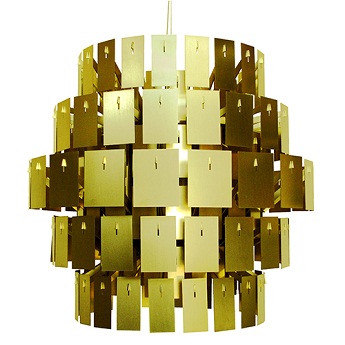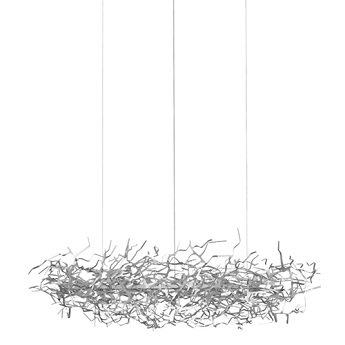 Paco Ceiling Lamp, brushed brass and brushed stainless steel; Klaus Ceiling Lamp, brushed brass or brushed aluminum.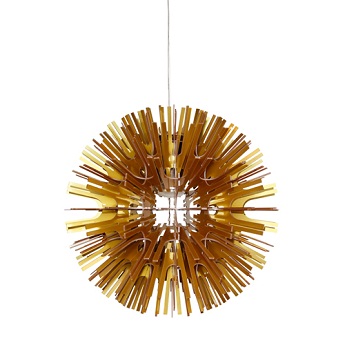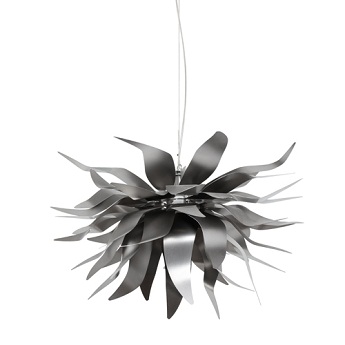 Riccio Ceiling Lamp, acrylic; Amoeba, brushed stainless steel or hand-shaped acrylic.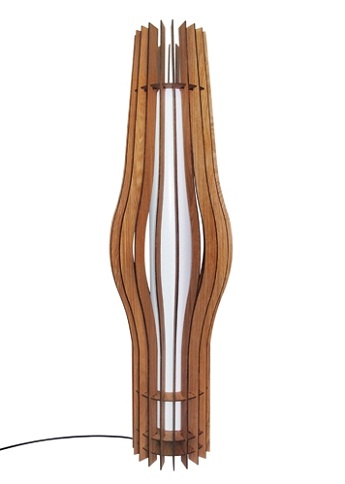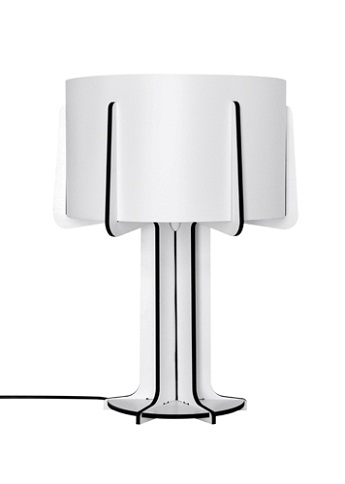 Woody Floor Lamp, plywood; South Desk lamp, laminated MDF in white.
Prices for Mood products range from €100 to €4450. For more information, visit the Mood website.
Mood Showroom
Rua Adriano Canas, 19
2740-003 Porto Salvo
Phone: +351 214 218 600
Email: info@mood.pt