A crazy cult, serial killer, mysterious cabin, legendary creature, game of death and group trapped in a coffee shop are some of the themes sure to terrorize your thoughts in early September. MoteLX, the Terror Film Festival, returns to Lisbon for a 11th edition of nail-biting theatrical films, scary shorts, outrageous workshops and other audacious activities. MoteLX takes place 5-10 September at Cinema São João and Teatro Tivoli BBVA in Lisbon.
--------------------------------------------------
--------------------------------------------------
Two masters of horror have confirmed their presence this year. Hollywood producing and directing legend Roger Corman is an icon of early film horror, with a career spanning 50 years. He launched the careers of Martin Scorsese, Jack Nicholson and Robert de Niro, among others, and has received an honorary Academy Award.
Chilean Alejandro Jodorowsky pioneered midnight screenings with "El Topo," and built a unique legacy in the field of surrealist cinema, attracting the attention of figures such as Salvador Dalí, John Lennon, Pink Floyd and Orson Welles.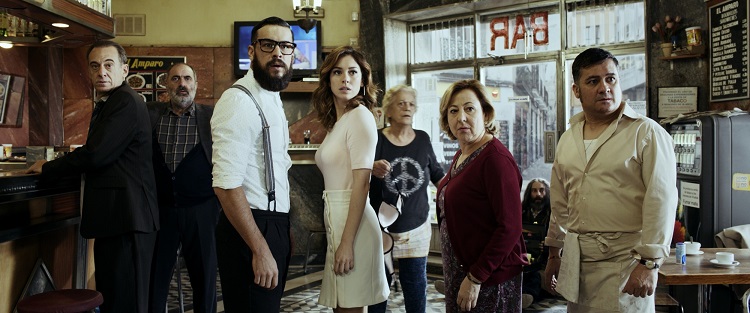 (top) Juso, by Steven Ellison, (above) The Bar, by Álex del la Eglesia
Films are categorized into several sections. As well, for 2017, there is a spotlight on Latin American horror films. Feature-length films programmed in the Room Service section include:
■ 68 KILL – Trent Haaga, USA 2017
■ COLD HELL – Stephan Ruzowitzky, Germany/Austria, 2017
■ GAME OF DEATH – Sébastien Landry/Laurence Baz Morais, France/Canada/USA, 2017
■ HOUNDS OF LOVE – Ben Young, Australia, 2016
■ KUSO – Steven Ellison, USA, 2017
■ MEATBALL MACHINE KODOKU – Yoshihiro Nishimura, Japan, 2017
■ THE BAR – Álex de la Iglesia, Spain/Argentina, 2017
■ THE ENDLESS – Justin Benson/Aaron Moorhead, USA, 2017
■ THE LIMEHOUSE GOLEM – Juan Carlos Meedina, UK, 2016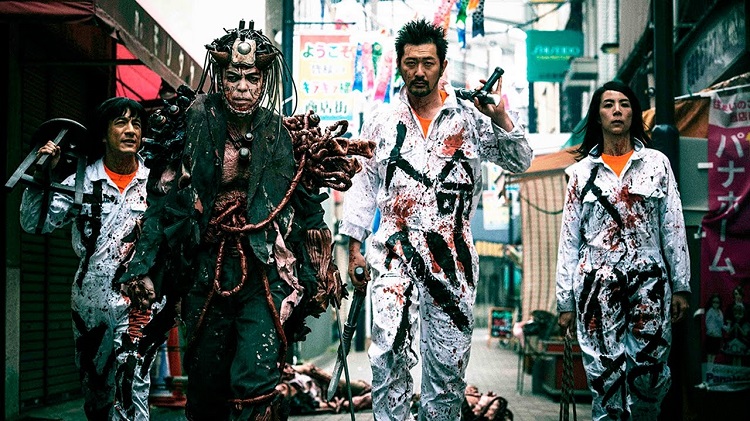 Meatball Machine Kodoku, by Yoshihiro Nishimura
Also on the agenda is MoteLX LAB and parallel events that run across the six days of the festival, from the unpredictable Motel Quiz to the nostalgia of VHS Nights. There are also makeup workshops, exhibitions, the presentation of the book "Edgar Allan Poe's Best Short Stories" and a night-long writing marathon.
For more information, visit the MOTELx website.
Reservation & Information:
Phone: +351 213 103 400
E-mail: info@motelx.org
Cinema São Jorge
Avenida da Liberdade, Nº 175
Lisbon
Teatro Tivoli BBVA
Avenida da Liberdade nº 182 A
Lisbon