The Museum of Art, Architecture & Technology (MAAT) is Lisbon's newest cultural entity. The museum, developed to showcase the EDP Foundation Art Collection, combines these three creative fields in a public space intended for entertainment, discovery and inspiration. A truly spectacular iconic building is currently in the final stages of completion for MAAT. However, until then, another important structure in Lisbon, the Tejo Power Station, plays host to a four exhibitions running through the Summer.
--------------------------------------------------
--------------------------------------------------
LIGHTOPIA, with the support of the Vitra Design Museum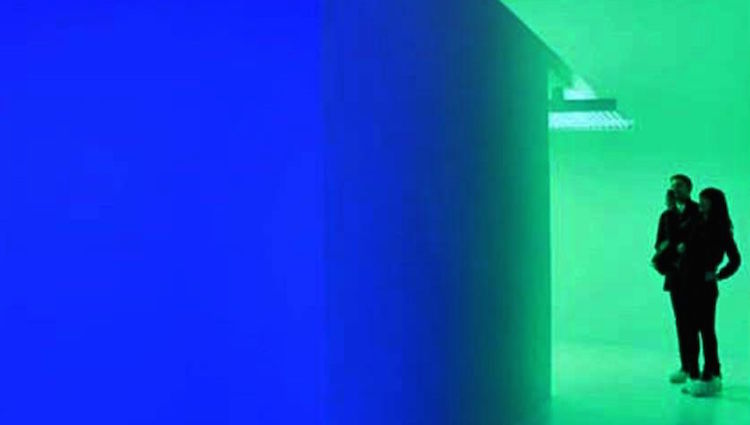 Carlos Cruz-Diez, Chromosaturation, 1965/2010. © ADAGP, Paris 2016
By studying the ways that electric light has revolutionized the world around us, artists, designers and architects showcase examples of its usage…and reinvention…in art, design, architecture and many other areas. The exhibition explores the narrative of light throughout time using important art and design pieces – some of them unique or never before exhibited – in an attempt to illustrate light's design and technological development from its earliest representations right up to the most futuristic tendencies. Through 11 September.
EDGAR MARTINS, Siloquies and Soliloquies on Death, Life and Other Interludes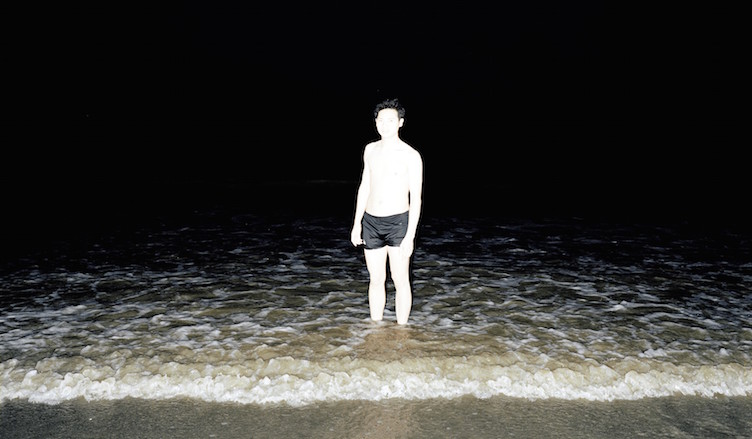 Edgar Martins, «Homem deixa uma carta de despedida com 1904 páginas e mata-se numa experiência de exploração filosófica, 2010» (da série Silóquios e Solilóquios sobre a Morte, a Vida e outros Interlúdios), 2016
This exhibition resulted from a three-year long research project at Lisbon's Legal Medicine Institute (IML) during which the Portuguese photographer shot over a thousand photos, and digitized another three thousand negatives, from IML's extraordinary and vast archive. A substantial part of these images represent forensic evidence, namely objects and guns used in violent crimes and suicides, but others depict crime scenes, funeral masks, bullets, suicide notes and others are images of coroners' actions. Through 16 October.
SEGUNDA NATUREZA, from the EDP Foundation Art Collection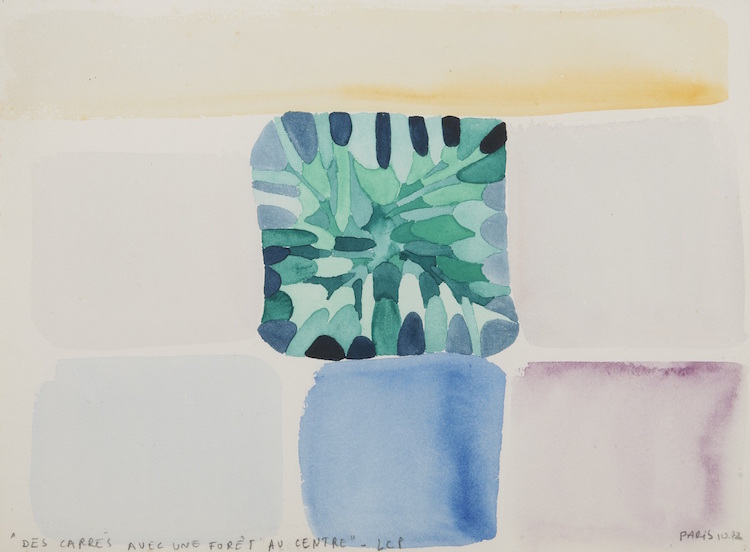 Luísa Correia Pereira, Divers chemins avec une forêt au centre, 1970
An exhibition of 50 works depicting visuals of nature by 26 artists of different generations. The result is a unique portrait of artistic production in Portugal over the last fifty years, a period in which the idea of nature has undergone a profound change. Artists represented include: Gabriela Albergaria, Vasco Araújo, Manuel Baptista, Michael Biberstein, Fernando Calhau, Alberto Carneiro, Paulo Catrica, Alexandre Conefrey, Luísa Correia Pereira, Cruz-Filipe, Alexandre Estrela, João Grama, Victor Jorge, José Loureiro, Maria Lusitano, Mariana Marote, Jorge Martins, Noronha da Costa, João Queiroz, Martim Ramos, Sandra Rocha, Julião Sarmento, Miguel Soares, Susanne S. D. Themlitz, Pedro Vaz, Valter Vinagre
ARTISTS' FILM INTERNATIONAL, with the support of Whitechapel Gallery
Institute For New Feeling, This is Presence, 2016
MAAT is the latest institution to join the Artists' Film International, a program dedicated to exhibiting videos, films and animations produced by artists from around the world. This exhibition focuses on the complex relationship between art and technology, featuring works, by Eva & Franco Mattes, Igor Bošnjak, Igor Jesus, Karin Sander, Mateusz Sadowski, Rachel Maclean, Rohini Devasher, The Institute for New Feeling and Tor Jørgen van Eijk.
For more information, visit the MAAT website.
Museum of Art, Architecture and Technology
(At the Museum of Electricity)
Avenida Brasília
Central Tejo
Lisbon
Phone: +351 210 028 130
Email: maat@edp.pt
Hours : Wednesday to Monday – 12:00 to 20:00
Entrance:
Combination ticket (2 exhibitions) – €5.00
All access: €9.00
50% discount: students (over 18 years), seniors (over 64 years), groups of 10 or more
Free: all visitors on the first Sunday of every month