Azulejos are those beautiful hand-painted tiles you see on buildings everywhere in Portugal. Portuguese are very proud of this unique and iconic art form that is unique to their heritage. The National Tile Museum (Museu Nacional do Azulejo) provides a showcase for large murals and small decorative ceramic Portuguese tile.
--------------------------------------------------
--------------------------------------------------
The museum collects, preserves, studies and displays representative copies depicting the evolution of tiles in Portugal. The permanent collection covers the period from the sixteenth century to present. As the museum actually resides in an ancient monastery, the intricately tiled walls of the church, the choir and the chapels of Saint Anthony and Queen Leonor are all on exhibit. As well, visitors are delighted by a room decorated with beautiful tiles from an old nineteenth-century palace kitchen.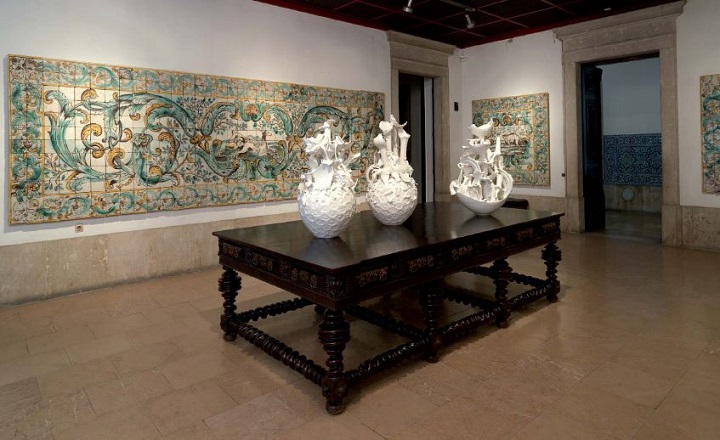 Kids can learn the ceramic production process and attend ceramic modeling workshops.
For more information visit the Museu Nacional do Azulejo website.
Museu Nacional do Azulejo
Rua da Madre de Deus
Lisbon

Phone: +351 218 100 340
Email: geral@mnazulejo.dgpc.pt
Hours:
■ Tuesday to Sunday – 10:00 to 18:00
■ Closed on Mondays, Easter, 1st January, 1st May and 25th December
Prices:
■ Sundays & Public Holidays, until 14:00 – Free
■ Children under 14 – Free
■ Standard Ticket – €5.00
■ Handicapped – €2.50
■ Seniors over 65 – €2.50