Angola is very much a country continuing to create its own identity in the modern world. The emerging art scene in the county is playing a significant role in defining this new image, while remaining mindful of its heritage and days of colonization. The Berardo Collection Museum in Lisbon celebrates this unique vision by presenting an exhibition of works from six rising artists of Angola. No Fly Zone | Unlimited Mileage, featuring works by Binelde Hyrcan, Edson Chagas, Kiluanji Kia Henda, Nástio Mosquito, Paulo Kapela and Yonamine, runs through 31 March 2013.
--------------------------------------------------
--------------------------------------------------
Kiluanji Kia Henda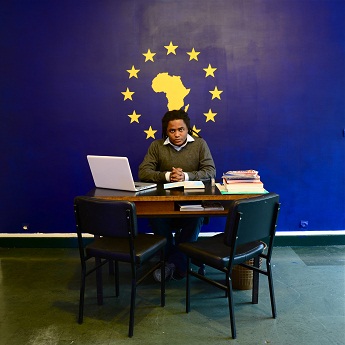 "The work of Kiluanji Kia Henda focuses either on the role of art in Angola, in building a national consciousness at the end of the first decade of peace or on the potential of art to spark a broader debate about geopolitics." – Rachel Nelson, excerpt from "Kiluanji Kia Henda: Art Beyond the Local and the Global ', in Journal for Critical Texts SAVVY Contemporary African Art on no. 4, 2012, pp. 84-87
Kia Henda (1979, Angola) belongs to the new generation of Angolan artists with a significant international career. In addition to the visual arts, also worked in areas such as theater and music, participating in several artist residency programs in Angola, South Africa, China, Italy and France.
Paulo Kapela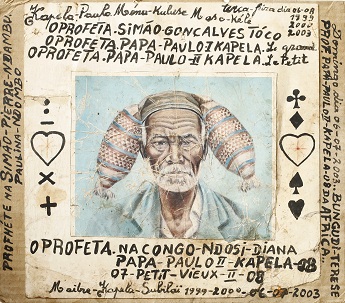 "Paul Kapela is part of the physical space and imagery that is downtown Luanda. His work focuses on various social and political processes in Angola. From a base that is the School of Painting and Drawing Poto-Poto in Brazzaville, Kapela's collages and drawings forms part installations that function as a kind of contemporary altars to Luanda. Kapela witnessed political changes, and his works reflect on the symbols that emerge from these transformations." – Suzana Sousa
Paul Kapela (Uige, Angola), lives and works in Luanda. Exhibiting internationally since 1995, he has participated in exhibitions such as Africa Remix, which toured London, Paris, Tokyo, among other cities. His work uses drawing, text, collages and painting typical of the School of Painting and Drawing Poto-Poto to create installations/murals.
Yonamine
Yonamine works are creations of pasting, signing, ripping, painting, to create a sort of wall of several superimposed layers of different materials. This overlap implies a cumulative succession of new materials – the cover up, divert materials from previous layers, causing a sort of evanescence of preexistence. – Miguel RM
Yonamine (1975, Luanda, Angola) has lived in Zaire (now the Democratic Republic of Congo), Brazil, Angola, Portugal and the UK. He currently lives and works between Lisbon and Luanda. From 2006 to 2012, Yonamine participated in art residency programs in various provinces of Angola, under the Luanda Triennial, at the ZDB Gallery in Lisbon, at MuzArt – National Art Museum in maputo, at Juanchaco in Cali, Colombia, in 2010, at the Bundanon Trust Center in Nowra (Australia) and Iwalewa-Haus in Bayreuth, Germany.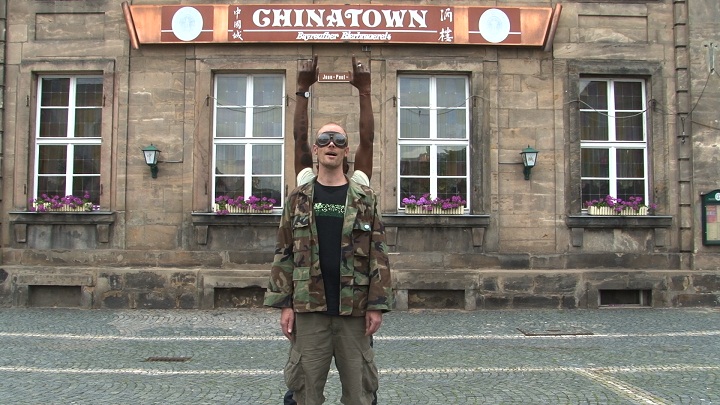 Edson Chagas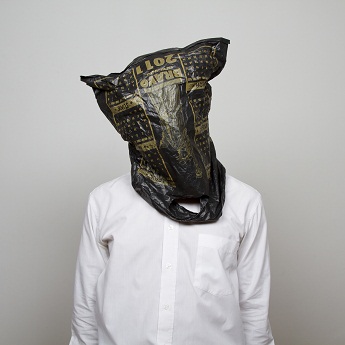 "For Edson Chagas photography is used in everyday research process through the critique of consumerism. By images taken from everyday life and the things that surround us as existential beings, viewers are guided through a specific methodology for the analysis and study of these 'documented moments' and its historical, social, geographical, ethnic and economic correlations. Indeed, this raises many theoretical aspects surrounding the phenomenon of existence." – Abreu Paxe
Edson Chagas (1977, Luanda, Angola) studied photojournalism at the London College of Comunication in 2007 and attended a course in documentary photography at the University of Newport, Wales, in 2008. Chagas now lives and works in Luanda, where he has combined his artistic work with the post of editor of the newspaper Expansion Image. Interested in social issues and the relationship between time and space, his work can be considered abstract, but without a clear social context.
Binelde Hyrcan
"They are a series of stuffed chickens, which Binelde Hyrcan assigns different human postures. Through them, the artist intends illustration of a contemporary 'vanity',(i.e. it is a work that seeks to show the absurdity of existence and the ways in which man seeks his forgetfulness). The chickens are part therefore the source of his curiosity about the world and the question of the existence that characterizes all of his work." – Jean-Baptiste Gauvin
Binelde Hyrcan (1983, Angola) is licensed by Le Pavillon Bosio (School of Plastic Arts of the City of Monaco). His work includes several artistic fields, crossing sculpture, painting, design, video art and performance. Hyrcan began by gaining visibility with the work of Jacques Tati exhibition scenography at the French Cinematheque in August 2009. In this way, he participated in other artistic events, including the 2nd Triennial of Luanda.
Nástio Mosquito
"Interactive, inclusive and contaminant, Nástio Mosquito develops a work in a constantly changing emotionally, intelligible and multidisciplinary puzzle with the predominance of the moving image as artistic perspective. The artist creates mechanisms of action in using process management and creative output, revealing the objective of maintaining the autonomy necessary to produce an independent philosophy and aesthetics." – Suzana Sousa
Nástio Mosquito (Huambo, Angola), was raised in Portugal attending school in grade Coimbra and the American International School of Lisbon in Sintra. His adventure in the arts and performance began in Luanda, where often times, the two practices mixed. Works presented at the La Biennale di Venezia in 2007, confirmed that the adventure had been worth it.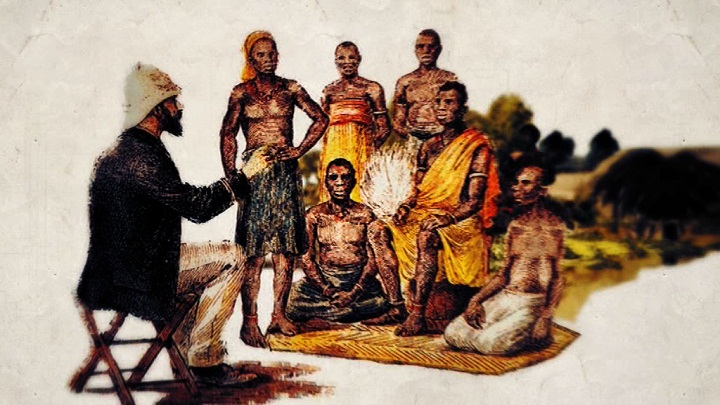 For more information, visit the Berardo Collection Museum website.
Museu Colecção Berardo
Praça do Império
1449-003 Lisbon
Phone: +351 213 612 878
Email: museuberardo@museuberardo.pt
Exhibition Hours:
Sunday to Friday: 10:00 to 19:00
Saturday: 10:00 to 22:00
Entrance is free
List of Works
Kiluanji Kia Henda – O.R.G.A.S.M. (Organization of African States for Mellowness), 2011, wall mural video, color, sound, 8", loop, Courtesy Galleria Fonti, Nápoles and Galeria SOSO Arte Contemporânea Africana, Luanda and São Paulo.
Paulo Kapelo – SEM TÍTULO, 2006-2007, wall installation, various dimensions, Courtesy of Sindika Dokolo Colecção Africana de Arte Contemporânea.
Yonamine – Arbeit Macht Frei, 2012, video installation with double projector, color, sound, 3' loop, Courtesy of Cristina Guerra Contemporary Art, Lisboa and Galeria SOSO Arte Contemporânea Africana, Luanda e São Paulo
Edson Chagas – Oikonomos, 2011, proof cromogénea de ampliação digital (Processo LightJet Lambda) sobre papel mate, colada sobre alumínio, Triptic 100cmx100cm, Courtesy of the artist.
Binelde Hyrcan – Thirteen Hours, 2011, Installation of various object with various dimensions, Courtesy of Sindika Dokolo Colecção Africana de Arte Contemporânea.
Nástio Mosquito – My African Mind, 2009, vídeo, cor, som, 12' loop, Courtesy of Colecção Rui Costa Reis Compilação de Arte Africana Actual