NOS Primavera Sound, in Porto,is one of Portugal's premier music events. Among the confirmed acts for 2016 are such stand-outs as rock icon PJ Harvey and the dreamy experimental rock of Icelandic band Sigur Rós, besides Brian Wilson in a special performance of "Pet Sounds", the chief pop oeuvre of the 20th century. Nos Primavera Sound will roll out at the Parque da Cidade between the 9th and 11th of June.
--------------------------------------------------
--------------------------------------------------
Also on the extensive list of performers are the dream pop of Americans Beach House, the return to pop by Animal Collective, the post rock of Explosions In The Sky, the showcase of the latest album by German supergroup Moderat, Deerhunter led by Bradford Cox, Ty Segall and the Muggers' rock'n'roll steamroller or Julia Holter, author of one of 2015's most impressive albums.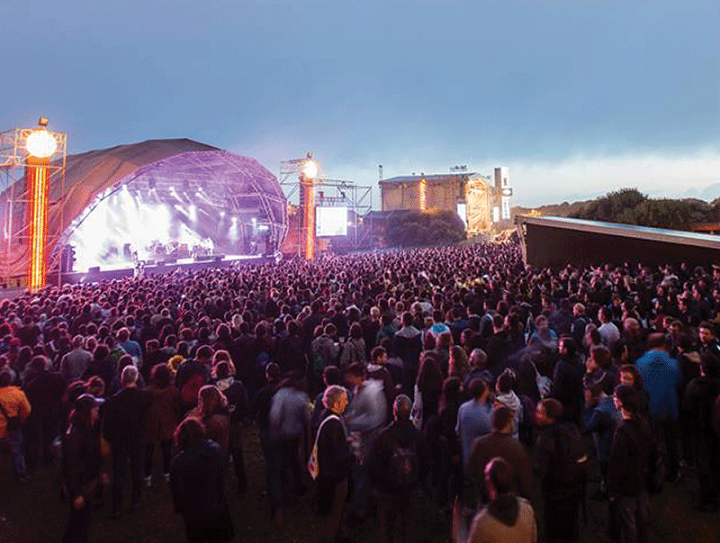 The full line-up for the three-day event includes:
Thursday, 9 June
Animal Collective ■  Deerhunter ■  Julia Holter ■  Parquet Courts ■  Sensible Soccers ■  Sigur Rós ■  U.S. Girls ■  Wild Nothing
Friday, 10 June
Brian Wilson performing Pet Sounds ■  Beach House ■  BEAK> ■  The Black Madonna ■ Cass McCombs ■  Destroyer ■  Dinosaur Jr. ■  Empress Of ■  Floating Points (live) ■ Freddie Gibbs ■ Holly Herndon ■  Kiasmos ■  Mudhoney ■  Mueran Humanos ■  PJ Harvey ■  Protomartyr ■  Roosevelt ■  Savages ■ Tortoise ■   White Haus
Saturday, 11 June
Air ■ Algiers ■ Autolux ■ Bardo Pond ■ Battles ■  Car Seat Headrest ■  Chairlift ■  Drive Like Jehu ■ Explosions In The Sky ■ Fort Romeau ■  Linda Martini ■  Loop ■  Manel ■ Moderat ■ Neil Michael Hagerty & the Howling Hex ■  Royal Headaches ■  Shellac ■  Titus Andronicus ■  Ty Segall and The Muggers ■ Unsane
For more information, visit the Nos Primavera Sound website.
Porto Primavera Sound
Parque da Cidade
Porto
Email: info@nosprimaverasound.com
Tickets
■ Single Day – €55.00
■ Three-Day Festival Ticket – €105.00
The points of sale are BilheteiraOnline, Atrapalo, Breakpoint, Ticketscript and Portal NOS Primavera Sound.