A double exhibition, featuring two superb Portuguese modern artists, mark the opening of the autumn art season at Galeria São Mamede in Lisbon. Abstract expressionist Nuno Santiago and surrealist Evelina Oliveira present new works expressing individual interpretations into their memories and soul. The works remain on display at the gallery through 14 October.
————————————————–
[ad name="Google Adsense Image Banner for Posts "]
————————————————–
Nuno Santiago
Born in Lisbon in 1956, Santiago focuses on color as a form of communication, with thte intention of expressing various states of the soul. His collection of paintings and sculpture at the show, titled "XL", believes this expression contains the essence of life that runs deep inside him. "The color passes the sadness and melancholy, the joy and hope."
Santiago studied painting at the University of Rio de Janeiro, Brazil, and at the Academy of Fine Arts in Lisbon. Has lived and worked in Macau from 1987 to 1993. He now lives and works in Tavira, Algarve.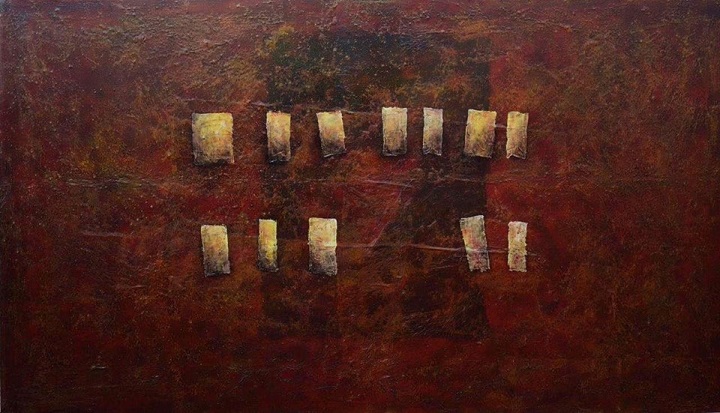 Evelina Oliveira
"Cenas Secretas" ("Secret Scenes") is the name of the new collection of works by Oliveira. Born in Abrantes, Santarém, in 1961, Oliveira paints intimate and introspective scenes providing a glance into her memories. Art critic Mário Cláudio writes of her work, "The small crowd from diverse sources, gathered here by Evelina Oliveira, patently came to narrate for us their stories. Divided between life and theater, evolve in a dream stage which, just from time to time authorize us to identify them as agents of human pilgrimage…"
Oliveira studied drawing at the Escola Superior Artística do Porto and has a masters in artistic illustration.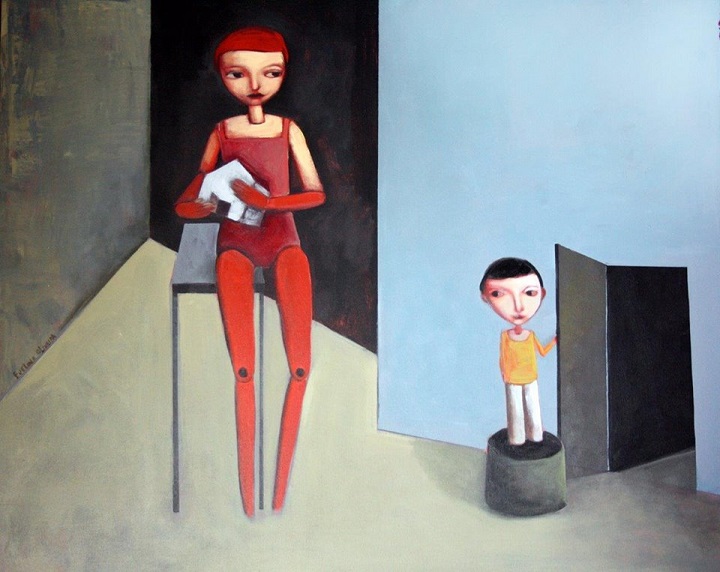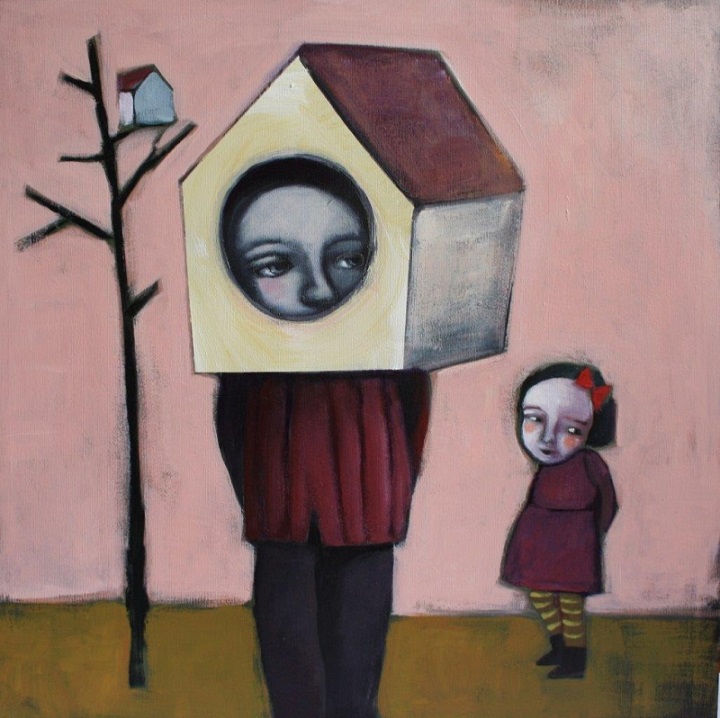 For more information, visit the Galeria São Mamede website.
Galeria São Mamede
R. Escola Politécnica, 167
1250-101 Lisbon
Phone: +351 213 973 255
Email: galeria@saomamede.com
Hours:
Tuesday to Friday – 10:00 – 20:00
Saturday: 11:00 – 19:00