One of the hottest new restaurants in Portugal is a small little neighborhood spot in Aveiro. It's called O Bairro. (In fact, "o bairro" is Portuguese for "the neighborhood.") Sitting on a street corner, across the walk from the city fish market, this quaint little eatery is full most nights. Word is quickly spreading about its creative gourmet cuisine at crisis-friendly prices. So, make a reservation and meet us at O Bairro.
--------------------------------------------------
--------------------------------------------------
Inside O Bairro the décor is simple and comfortable. The white, blue and brown palette is reminiscent of traditional Portuguese azulejos tiles, yet the use of the colors is much more hip and modern. Cartoon-like illustrations of characters you might encounter in a typical neighborhood (a baker, a gossip-y old lady) decorate the walls, as well as the paper place mats and menus. It is an easy-going motif that promises this meal is more about comfort food, rather than pretentious gastronomy.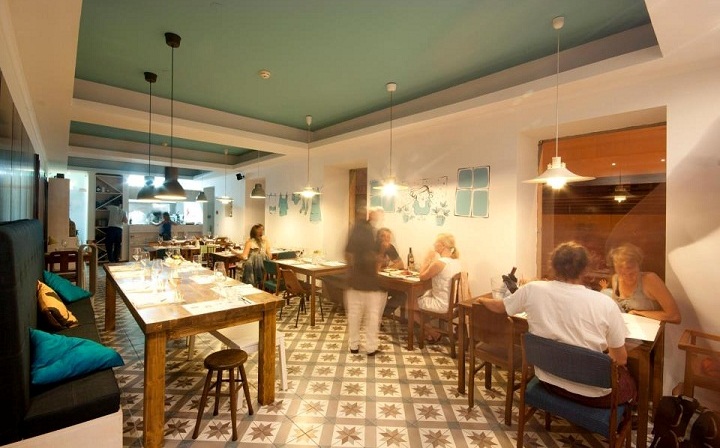 The space is cozy, for sure, but guests are really at O Bairro to sample the fare of Portugal's hottest new chef Tiago Santos. This young culinary rockstar received his training working alongside noted chef Ricardo Costa (responsible for earning one Michelin star at Casa da Calçada in Amante and another at the Yeatmen Hotel in Gaia). Now on his own, Santos is turning heads and quickly gaining prominence with his innovative and contemporary approach to traditional Portuguese cuisine.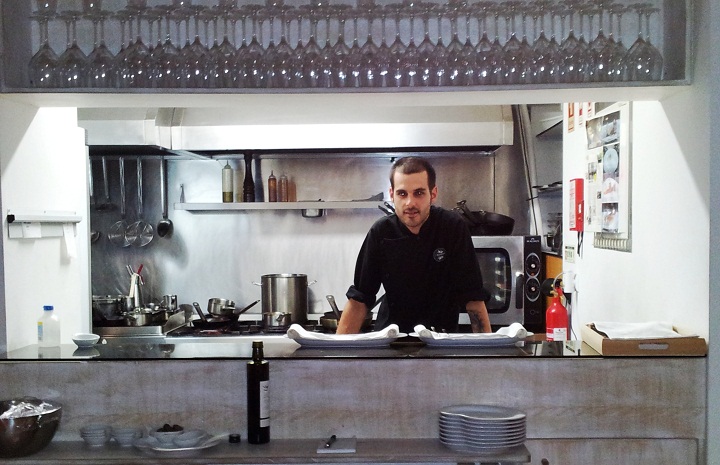 Some recent menu offerings include:
Caldeirada (Portuguese fish stew)
Ovos rotas (scrambled eggs with ham and asparagus)
Pumpkin cream soup with turnip greens
Croquettes of alheira (Portuguese meat, bread and herbs mixture)
Rice with squid
Fresh fish of the day, gnocchi, vegetables and mint sauce
Ovo mole á Bairro
Cheese panacotta with marmalade and ice cream
Brownie with Port wine.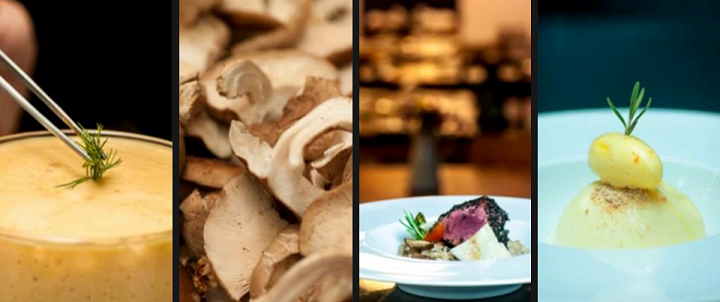 We highly-recommend O Bairro:   a pleasurable experience; extraordinary food; and extremely reasonable prices.
For more information, visit the O Bairro Facebook page.
O Bairro
Largo da Praça do Peixe, 24
3800-243 Aveiro
Central Portugal
Phone: +351 234 338 567
Email: reservas@obairro.pt
Hours:
Tuesday to Saturday – 12:30 to 15:00, and 19:30 to 24:00
Sunday – 12:00 to 15:30