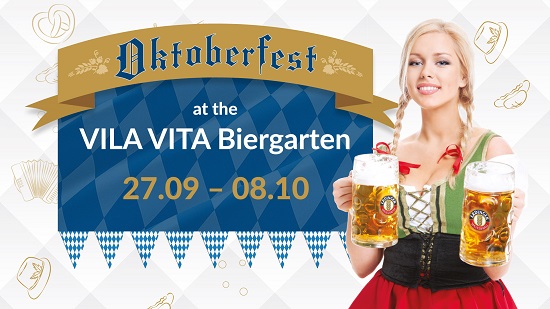 Autumn in the Algarve means cooler temperatures, less-crowded beaches, leaves changing colors and….Oktoberfest! What?!?! Indeed, you don´t have to be in Munich to enjoy one of Autumn´s most festive celebrations. The VILA VITA Parc Biergarten, a traditional German restaurant in Porches, is once again celebrating the season with an Oktoberfest event from 27 September to 8 October.
The Biergarten is a little piece of Deutschland in the western Algarve. This Bavarian-style beer garden has spacious seating inside and out, with beer maids wearing dirndls, colorful murals depicting Bavarian life and even a maypole. An authentic "oom-pah" band, Münchner Gaudiblosn, flown in for the festival, plays nightly starting at 19:00.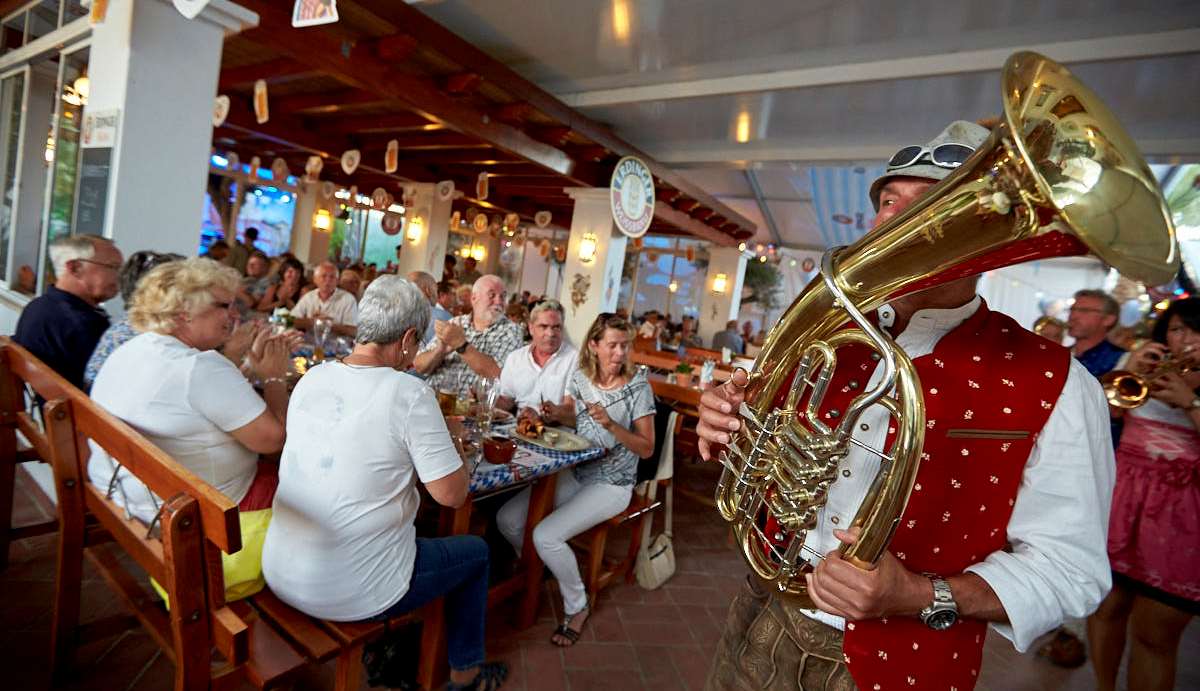 Plenty of Erdinger beer, from one of Germany's favorite breweries, is on tap.
Complementing the celebration is a menu featuring the Best of Bavaria. Try the Bavarian Sampler with pretzels, Obazda cheese spread, cold cuts, pickles and chive bread, crunchy knuckle of pork with cabbage salad and traditional potato salad. Finish off with apple strudel. Yum! There's also an authentic German butcher next door. So, you can feast on traditional sausages and fine cut meats. Biergarten staff can explain all of the choices. Or ask the butcher to wrap them up to take them home.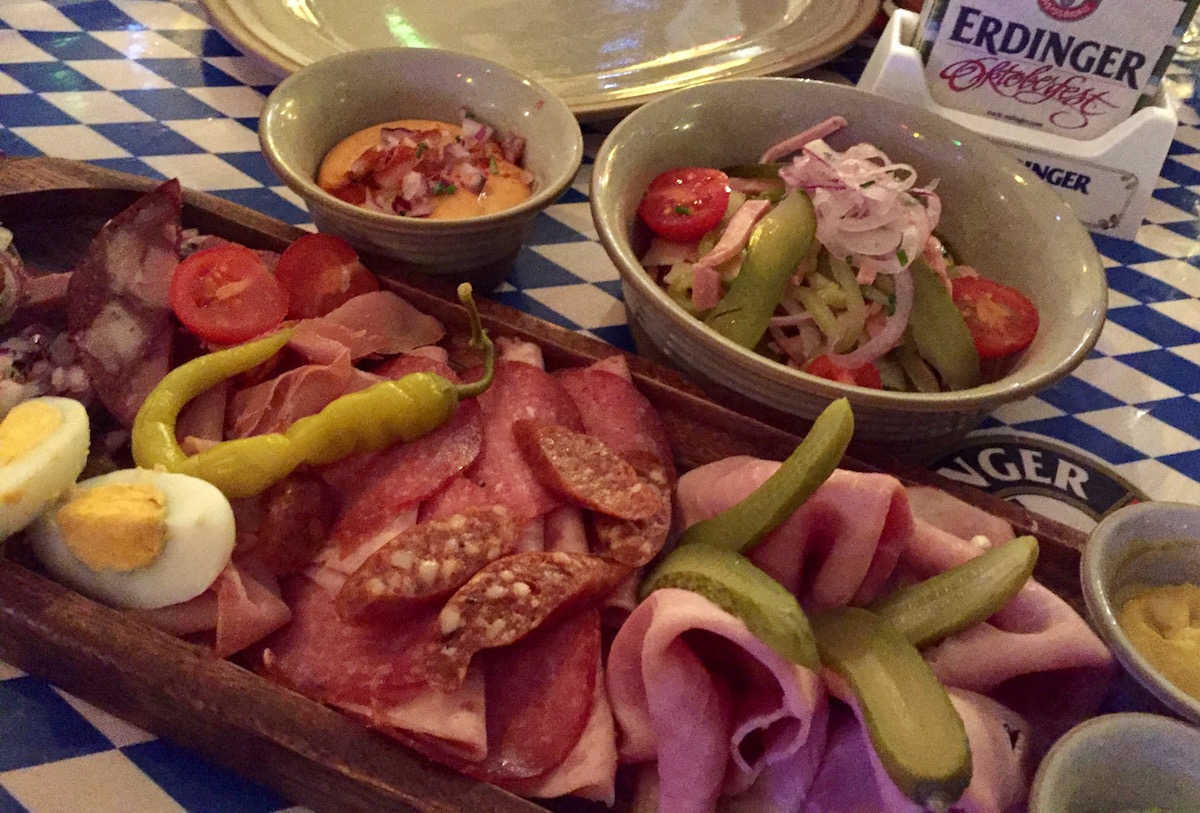 Families are welcome. There's a children's play area in the gardens.
The Biergarten is off the EN 125 at the Porches roundabout. For more information, visit the Oktoberfest page on the VILA VITA Parc website.
VILA VITA Biergarten
EN125 (off the Porches roundabout)
Porches
Algarve
Phone: + 351 282 381 177
Email: biergarten@vilavitaparc.com
Oktoberfest Hours: 13:00 to 22:00, Band begins playing at 19:00