Portugal Confidential loves Portuguese cuisine served up in a traditional tasca setting. Certainly, the Algarve has many great spots for fresh fish and chicken piri piri. But, sometimes our taste-buds have a hankering for something a little more international. Well, we've stumbled onto a perfect spot…
Facing the main plaza of the quaint fishing village of Carvoeiro is a hip, streamlined restaurant bar called Onze. It emanates a bit of glam and glitter amongst the more traditional dining spots in the city center.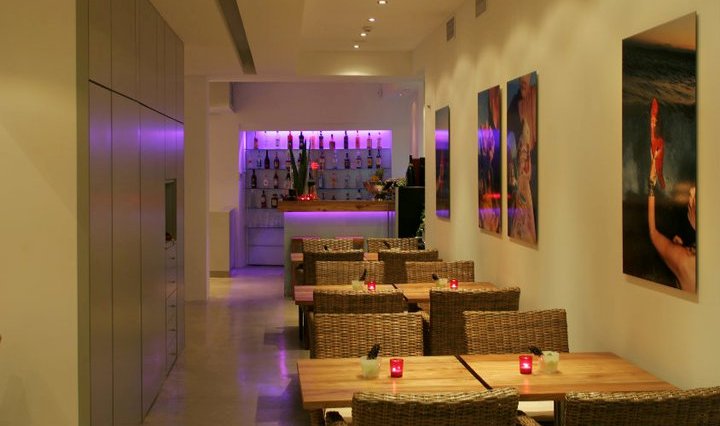 The minimalist design feels more urban than Algarvian. White walls and tall ceilings in the dining room accentuate the spaciousness. There's a bar are in back to hang with friends over cocktails. Or, sit out on the terrace facing the sea and enjoy the fabulous Carvoeiro cove at sunset.
--------------------------------------------------
--------------------------------------------------
The cuisine is Mediterranean and international. There's something for everyone, from fish to salads, and pizzas to pastas. Start with barbequed pork Souvlakia on a stick or flash-fried calamari, then move into one of these:


Grilled giant tiger prawns
Argentinean filet mignon, grilled to taste
Spring lamp chops with fresh herbs and extra virgin olive oil
Spaghettoni with fresh mixed seafood and juicy farmer tomatoes
Tortellini stuffed with spinach and ricotta, in a sauce of creamy gorgonzola & Italian bacon
Fresh tagliatelle, with fine slices of black truffles, porcini mushrooms and French truffle oil
Pizza Onze – with Italian Bresaola, fresh arugula, farmer tomatoes and mozzarella
Pizza Della Mamma – prawns, spinach, gorgonzola, garlic, tomatoes and mozzarella
Daily homemade cakes
Tiramisu Onze
Creamy Greek yogurt, topped with rosemary honey & roasted almonds


There's certainly a "hipness" about Onze. The owners and management are youthful, There's an enthusiastic dynamic between staff and guests. And, the place is full most nights.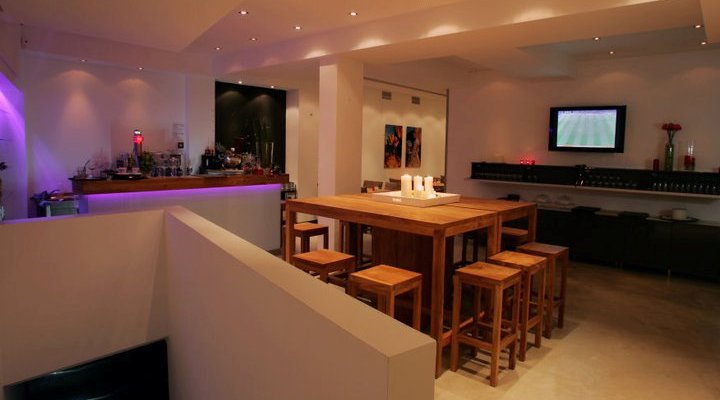 Onze is just off the main center of Carvoerio. Walk up the Rampa da Sra. da Encarnacao (but n. It's at (no surprise) #11. And, it's a good idea to book ahead.
To learn more, visit the Restaurant Onze website.
Restaurante Onze
Rampa da Sra. da Encarnacao, 11
Carvoeiro
Algarve
Phone: +351 282 357 427
Email: info@onze-restaurant.com