Hip jetsetters know that OPO is the code for Porto (Oporto) international airport. And upon arrival, they know to transfer immediately to another OPO. In this case, OPO is the name of one of Porto's most fashionable and fun nightspots.
Located on the banks of the Douro River in Vila Nova de Gaia, OPO is an entertainment concept that fuses lounge, restaurant and nightclub, with an open air environment featuring spectacular views across to the cityscape of Porto. It's a perfect place to meet colleagues after work, sip a glass of wine at sunset, and party with your friends into the night.
--------------------------------------------------
--------------------------------------------------
Consisting of two distinct areas. The nightclub space is modern and glamorous with floor-to-ceiling glass allowing for perpetual views of the river and adding a great sense of openness. A large terrace expands away from club, with a lot of room for lounge chairs, floor lamps and Balinese beds. This space also includes a VIP area complete with bottle service.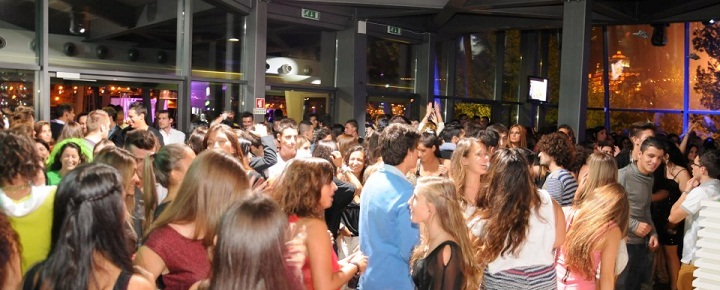 OPO is a fabulous restaurant too. The kitchen is supervised by popular celebrity chef Chakall. He has designed an innovative menu incorporating Portuguese favorites with tastes and flavors from his travels. For starters, try the shrimp martini served with toasted bread, or grilled scallops with gremolata and olive chutney. For the main course, it will be tough to deny foie gras with mushroom puree, caramelized pear on garlic toast, or pork tenderloin served with potato hazelnut and buttery Douro cheese. Light snacks are also served on the terrace. And the midnight burger fills the spot after hours of dancing.

Features weekly theme parties and programs name DJs and entertainment. For entertainment schedules and more information, visit the OPO website.
OPO
Avenida Ramos Pinto, 720
4400-061 Vila Nova de Gaia
Phone: +351 224 045 385
Mobile: + 351 913 225 016
Email: sinonimoexito@gmail.com
Hours:
Friday and Saturday – 18:00 to 06:00
Wednesday and Thursday – 18:00 to 02:00
Photos courtesy of OPO, Rui Barroso.