Wrong Weather Gallery in Porto opens another provocative art show featuring the "wearable art" of British artist Patrick Church. The exhibition, titled "Just How You Made Me Feel," presents Church's latest works utilizing an unorthodox medium…paint and text on leather jackets. This unique show runs through 9 November 2013.
————————————————–



————————————————–
Room Gallery has called Church, "the most provocative new artist from London." Working primarily as a painter, creating screens, murals and recently wearable art, Church produces parts that can be as intimate as bold, revealing always a unique artistic sensibility.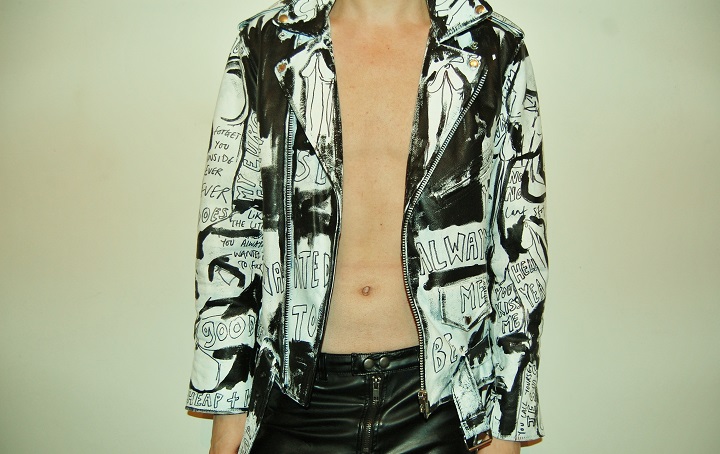 In "Just How You Make Me Feel," Church emits a confessional tone, inspired by his own personal demons and emotions. He admits the works are attempts to try to solve inner problems, creating solutions that identify as extensions of himself, revealing his frustrations, failures and successes in pieces that are simultaneously bleak, honest and provocative.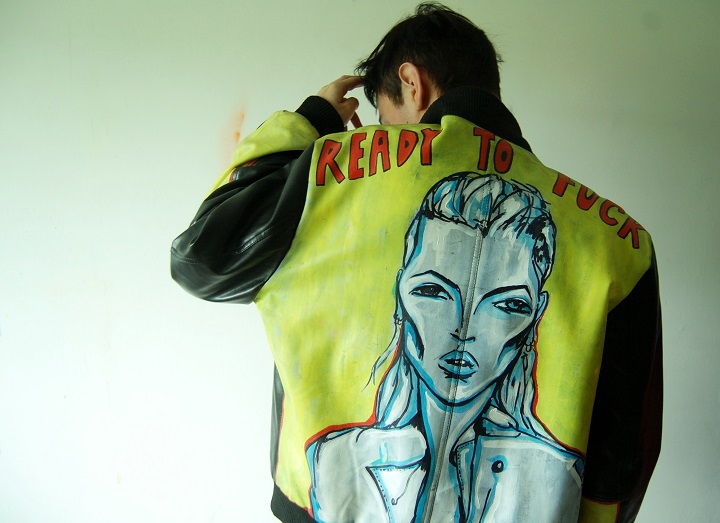 Launching concurrently in the Wrong Weather Store, is the new brand "senhor Prudência" by shoe designer João Pedro Filipe. The Autumn/Winter 2013 collection of shoes and leather goods is inspired by the 1980's Portuguese "freedom generation," and utilizes shapes and concepts from iconic motorcycles built in Portugal at the time. To see items from the collection, visit the Wrong Weather website.
Patrick Church – Just How You Make Me Feel
Wrong Weather
Av. da Boavista, 754
4100-111 Porto
Click here to see Wrong Weather Gallery on Google Maps 
Phone: +351 226 053 929
Email: wrongweather@wrongnet.net
Gallery Hours: Monday to Saturday – 10:30 to 19:30