When asked to comment on his works, Portuguese artist Pedro Chorão responds, "I have always avoided talking about painting for two reasons: because painting is for doing not talking; and because this form of expression is sufficient in itself, and would be redundant to try to add words to this meaning."
The public now has an opportunity to interpret Chorão's paintings themselves. From 15 November to 29 December 2012, the latest works by the contemporary artist are in exhibition at the Bloco 103 Gallery in Lisbon.
————————————————–
[ad name="Google Adsense Image Banner for Posts "]
————————————————–
Coimbra native Chorão began taking an interest in painting while studying biology at the Northeast Liverpool Technical College in the mid 1960's. He later studied Art History and Archaeology at the Ecole du Louvre and the École Pratique des Hautes Étude (Sorbonne), in Paris, and it was here that he began to put brush to canvas. In the 70's he received a Masters in Painting from the University of Lisbon and returned to Paris on a scholarship from the Gulbenkian Foundation.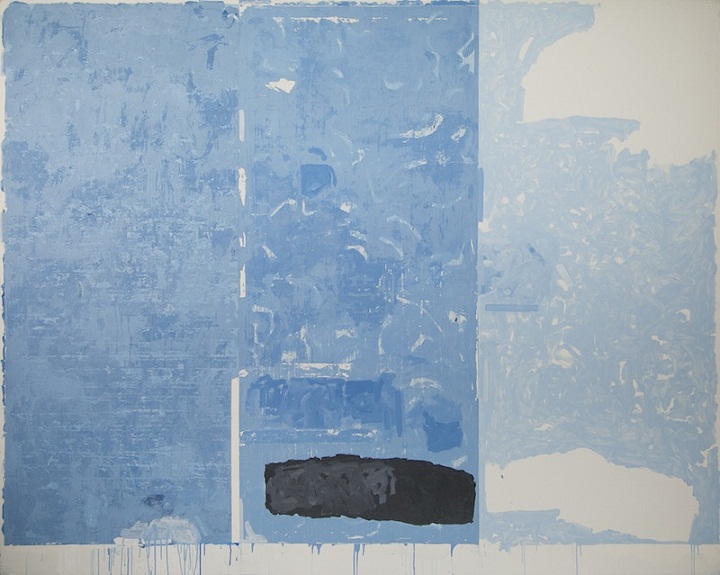 Chorão's works have been featured in numerous gallery exhibitions throughout Portugal. As well, Chorão paintings can be found in collections and museums in Lisbon and Porto, an azulejo tile mural of 220m2 in Covilha and a tapestry of 12m2 at Caixa Geral de Depósitos.
For more information, visit the Bloco 103 website.
Bloco103 Contemporary Art
Rua Rodrigo da Fonseca, 103B
(in front of the Hotel Ritz)
Lisbon
Phone: +351 213 823 131
Mobile: +351 961 042 199
Hours:
Tuesday to Friday – 13:00 to 19:30
Saturday – 15:00 to 19:00