Über-popular footballer Cristiano Ronaldo and Portuguese hotelier Pestana join forces to launch a lifestyle hotel in Lisbon. The Pestana CR7 Lisboa is ideally located in the Baixa area of the city, just a few steps away from riverfront Terreiro do Paço and the trendy Chiado neighborhood. Sports fans will be able to experience moments of CR7's career in touch screens on elevator walls, surround sound crowds cheering in stairways and other surprises around the hotel and in the rooms.
--------------------------------------------------
--------------------------------------------------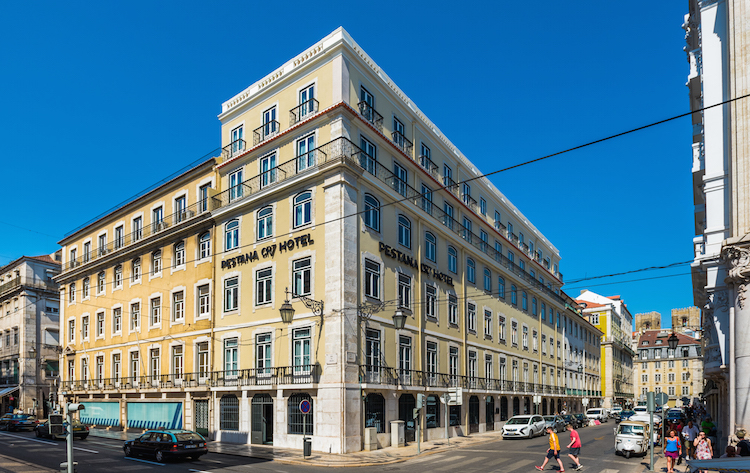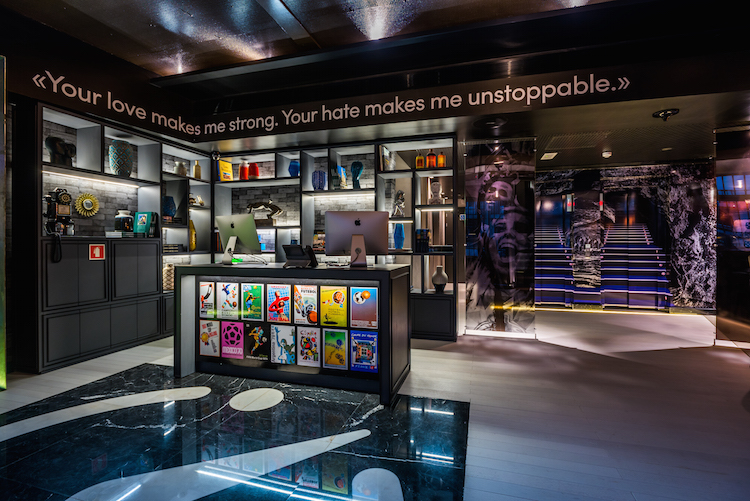 Pestana CR7 Lisbon has 82 rooms, all blending art deco design with high technology. All rooms come with standard mini-fridge, air-con, digital safe, but also yoga mat and mood lighting in the showers. For those wanting something special, ask for a corner or rooftop room, or book the CR7 suite, complete with PS4 and virtual reality glasses.
On the technology front, free 1GB wireless is available throughout the hotel. In rooms, guests can connect mobile devices, via Bluetooth, to the TV and room speaker. Additionally, all rooms are equipped with USB dual chargers for smartphones and tablets, 48" HD TV, HDMI cables, Apple TV and streaming system for Android.
For breakfast, the Pestana CR7 foregoes a buffet in favor of bringing everything you want to the table. A selection of coffee, tea and milk, with an assortment of breads, cheese, ham, jam, muffins, pain au chocolat and banana cake are at your fingertips. Also available at your request, and at no charge, are yogurt parfaits, omelets and pancakes.
Of course, the CR7 wants you to stay fit, so there is a well-equipped gym onsite, as well as personal training by certified professionals.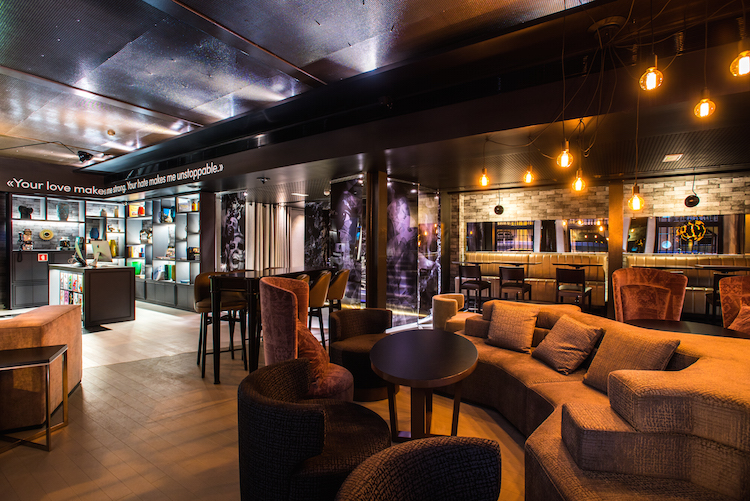 Not staying at the hotel, but still want to soak up some CR7 for yourself? The CR7 Corner Bar & Bistro, on the corner at Rua da Prata #26, is a cool place to hang with cocktails by Liquid Consulting and cuisine by Chef Rui Martins. The menu of Portuguese dishes is organized by product, as opposed to "entrees" or "dishes". The idea is to create a logical "progression" of tastes throughout the meal. DJs spin tracks from 19:00 to 01:00.
For more information, visit the Pestana CR7 Lisboa Hotel website.
Pestana CR7 Lisboa
Rua do Comércio 54,
1100-150,
Lisbon
Phone: + (351) 218 442 001
Email Reservations: guest@pestana.com