It's a little bit of Paris, a spoonful of Moulin Rouge, a good portion of old world Lisbon, and a heavy dose of Olivier. It's Petit Palais, a luxurious French dining experience by popular Portuguese chef and restaurateur Olivier da Costa.  This exclusive homage to Franco-cuisine is just steps off of Avenida da Liberdade at #37 Rua Rosa Araújo.
--------------------------------------------------
--------------------------------------------------
"The Petit Palais is unprecedented, never before done in Portugal," says Olivier. The former residence of one of Portugal's wealthiest men, António de Medeiros e Almeida, has been renovated and transformed into a French palace complete with dining room, bar, garden and private rooms for special guests. A butler greets customers at the front door.
Each environment of Petit Palais has its own look and feel, based on specific eras in French culture. Inspired by great French palaces, interior designer Giano Gonçalves uses velvets and silks in deep colors to evoke romantic memories from the Renaissance to Belle Epoch.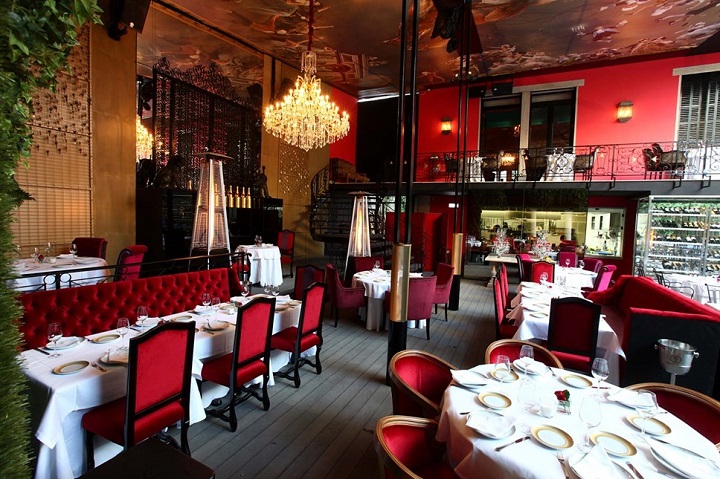 In the kitchen, Olivier has recruited artisan chefs from France who reinterpret traditional French cuisine into modern dishes for sophisticated Lisbon palate. Some highlights form the menu include:
■ French caviar with blinis
■ Smoked salmon gravlax
■ Ratatouille with feta cheese crumbs
■ White asparagus, dainty egg and French vinaigrette
■ Filet bean salad with homemade foie gras cubes
■ Foie-gras terrine with chutney of dried fruits
■ Escargots with butter, parsley and garlic
■ Sole meunière
■ Tiger shrimp gratin with Piemontais butter
■ Lobster crepe with shellfish sauce
■ Steak tartare
■ Beef Wellington
■ Tarte au citron de Menton
■ Cream macaron with litchee & raspberries
For more information, visit the Olivier Restaurants website.
Petit Palais
Rua Rosa Araújo, 37
Off of Avenida da Liberdade
Lisbon
Phone: +351 911 601 000
Email: petitpalais@olivier.pt
Every day 12:30 to 16:00 and 19:00 to 24:00 (closed for lunch on Saturday and Sunday)
Read our coverage of Guilty by Olivier and KOB by Olivier.