Phantastic Freaks and Ghoulie Ghouls have to party too! That's why Halloween was invented! And in Portugal, the scariest of the scary will be celebrating at a festival created just for them. The Phantasticus! II Festival of Arts and Cinema takes place at Cine Incrivel in Almada (just south across the bridge from Lisbon) on 31 October to 3 November.
————————————————–



————————————————–
Now in its second edition, Phantasticus has a four-day scheduled packed with six feature-length horror films, six film shorts and six live band performances. The event also features a special effects make-up workshop (31 October) and freakshow performances workshop (2 November). A tattoo artist will also be available throughout the festival for live, on-the-spot inking.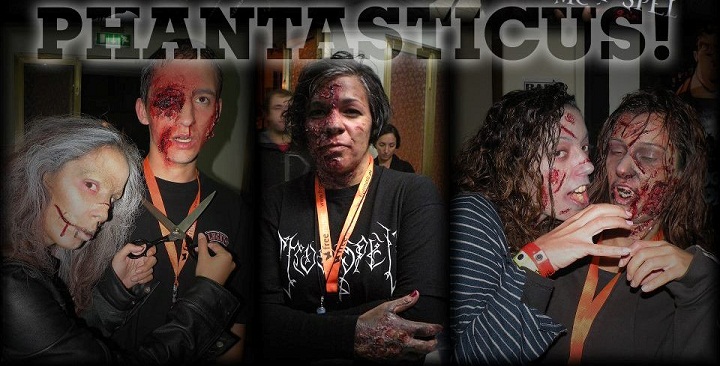 The film festival begins 31 October with the screening of Shivers (They Came from Within) by David Cronenberg. Films on 1 November include: Les Yeaux sans Visage, Georges Franju; and The Dentist, Brian Yuzna.
Films screening 3 November: City of the Living Dead, Lucio Fulci; Killer Condom, Martin Walz; and Black Sheep, Jonathan King.
The schedule of concerts includes: 31, October – Ninja Kore and Bizarra Locomotive; 1 November – Alternative Carpark and Miss Lava; 2 November – Crossed Fire, Shadowsphere, Hills Have Eyes; and 3 November Capitão Fantasma, Dead Combo. See concert series promo video here.
For more information, visit the Phantasticus II website.
Cine Incrivel
Rua Capitão Leitão, nº 1
Almada
Tickets on sale at Ticketline and in reatial shops Carbono (Lisboa and Amadora), Bar Louie's, Bar O Covil and Cine Incrível.
Day Ticket – €10
Four Day Ticket – €25 before 30 October, €30 at the door.