DO NOT ADJUST YOUR MONITOR. Your eyes are not deceiving you. This seemingly pixelated object is actually a function piece of furniture for your home…although it may be best placed on display in a contemporary art museum. This cabinet, and accompanying sideboard, are new limited edition works from the talented designers at Boca do Lobo.
--------------------------------------------------
--------------------------------------------------
Boca do Lobo are Porto-based furniture artisans "creating beautiful and enticing pieces, which are passionately inspired and crafted." Much of their work fuses classic furniture design with unique contemporary elements resulting in masterpieces of elegance.
Their newest releases are these cabinets and sideboards they have named Picadilly. Much like the iconic Piccadilly Circus in London, Boca do Lobo's Piccadilly pieces depict a contrast between tradition and modernity.
Both items are meticulously handcrafted from poplar.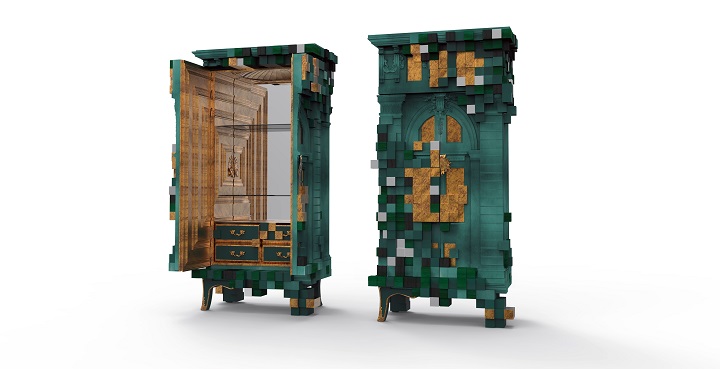 The cabinet is completed in six different finishes, featuring dark and bright emerald green, black and gold leaf. Inside, the space is clean and exquisite with a classic dome, four drawers and glass shelving.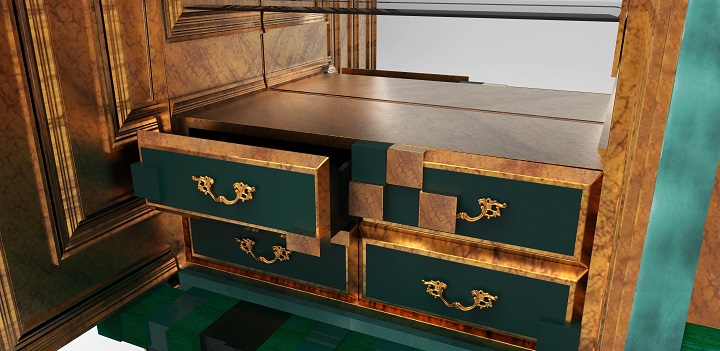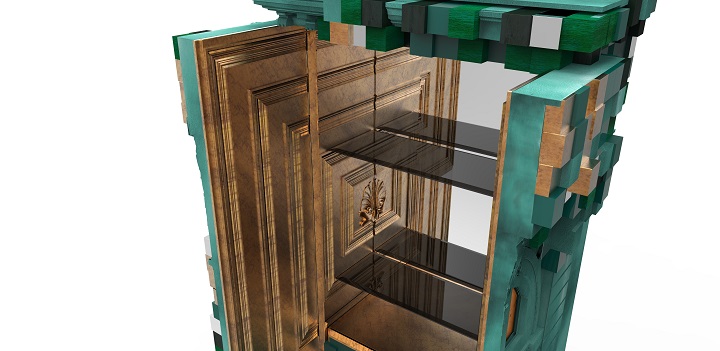 The cabinet measures 85 cm (34 in.) wide and 45 cm (18 in.) deep. It is 202 cm (80 in.) high.
The Picadilly Sideboard is a striking sibling of the cabinet. Inside is a mirrored interior with four drawers. Two shelves are made from smoked glass. The sideboard can be ordered in sophisticated champagne or luxury red passion.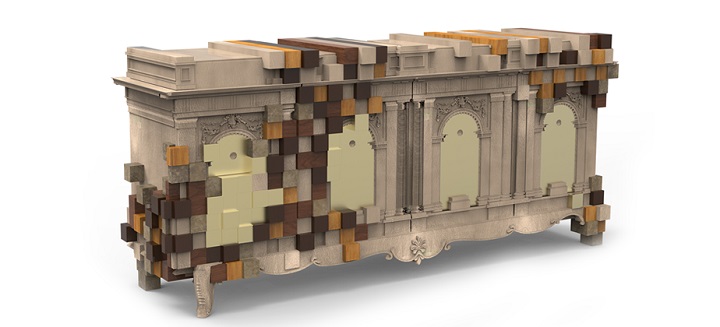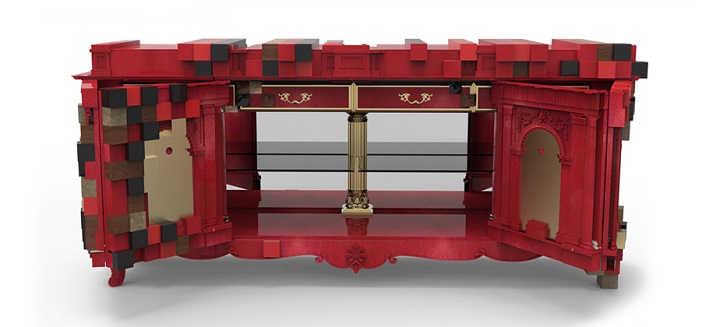 The sideboard measures 196cm (78 in.) in width, 51cm (21 in.) deep and 83 cm (33 in.) in height.
For more information on Piccadilly, visit the Boca do Lobo website.
Boca do Lobo Showroom
Praça D. Filipa de Lencastre, 62
4050-259 Porto
Portugal
Phone: +351 224 887 170
Mobile: +351 910 010 529
Email: info@bocadolobo.com
Boca do Lobo International
Palácio das Artes
Largo de S. Domingos
4050 – 545, Porto
Portugal
Phone: +351 224 887 170
Mobile: +351 910 936 335
Email: info@bocadolobo.com
Read more about Boca do Lobo on Portugal Confidential.