If you´ve been to Lisbon, you've no doubt stood in Terreiro do Paço (aka Praça do Comércio). The square, on the edge of the Tagus River, is alive with visitors and surrounded by historic architecture. It is also the location of one of the city's most special dining experiences, Populi Caffé and Restaurant. Populi offers a unique vantage point to observe the city, while enjoying delightful Mediterranean and Portuguese cuisine.
--------------------------------------------------
--------------------------------------------------
Inside, Populi is modern and elegant. A large wooden wall of cabinetry and shelving displays the restaurant's vast reserves of wines and spirits. It's a warm and inviting space, ideal for quiet evening dinners.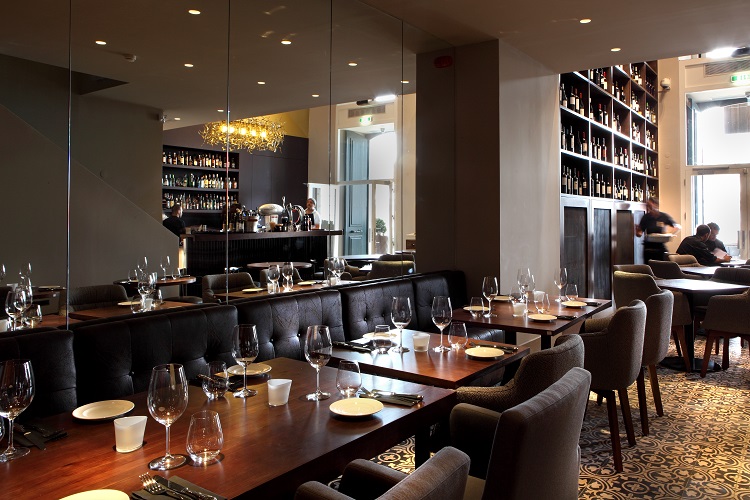 Outside, the café-style seating provides a great vantage point to take in the activity in the Praça, as well as enjoy close views of the river. It's the perfect ambiance to enjoy the vibe of the city.
In the kitchen, Resident Chef Ricardo Esteves, prepares dishes developed by Executive Chef Giorgio Damásio. The intention is "to serve unique experiences and special sensations that will draw guests back for more." And you know what?…they convinced us! Some highlights of the menu include:
■ Sautéed clams from Ria Formosa with olive oil, garlic, white wine and coriander
sauce
■ Mushrooms risotto (Portobello, Pleurotus, Paris and Marron), flavored with black truffle
■ Seafood cataplana, including lobster, Mozambique shrimp, mussels and clams from Ria Formosa
■ Beef carpaccio served as "sushi" with shitake mushrooms, parmesan chips and tarragon vinaigrette
■ Rack of lamb, with a crust of pine nuts and red peppers, vegetable couscous and ginger
■ White chocolate fondant with raspberry heart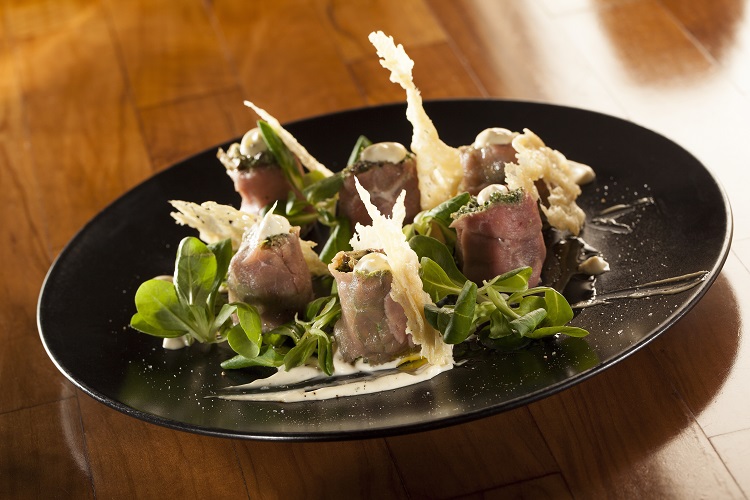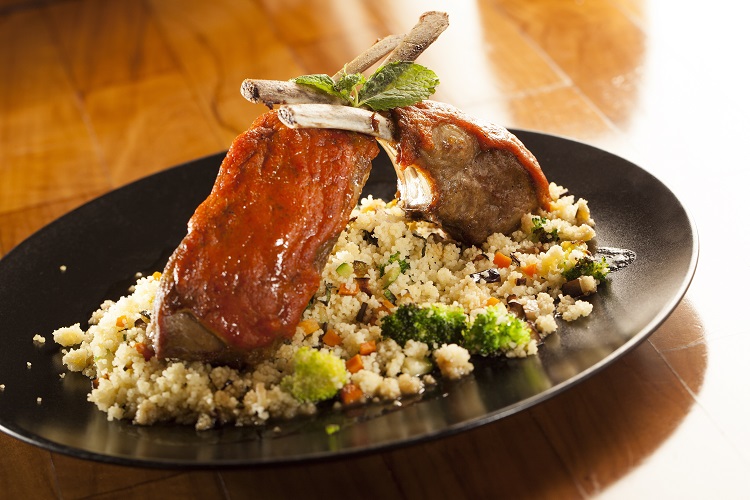 (Top) Beef Carpaccio "Sushi", (above) Rack of Lamb
Reccommendation? Save room for Grandmother Bia's Sweet Rice. It is a traditional recipe that Grandmother Bia used to prepare and serve herself at the restaurant.
Populi is open for breakfast, brunch, lunch, later afternoon snacks and dinner. Be sure to ask for Ruben for top quality…and fun…service.
For more information, visit the Populi website.
Populi
Terreiro do Paço
(in the southwestern corner of Terreiro do Paço)
Baixa
Lisbon
Phone: +351 218 877 395
Mobile: +351 916 722 753
Email: populi@populi.pt
Open Everday:
Monday to Friday – 12:00 to 23:00
Friday and Saturday – 12:00 to 01:00