Challenging for the avid golfer, fun for the family, a great day out with friends. The Pro Putting Garden in Lagos, is a delightful entertainment park where silly fun and adept skill go hand-in-hand. The garden is just a three-minute walk from the historic center of Lagos in the western Algarve.
[ad name="Google Adsense Banner for Portugal Confidential"]
Sure there's a 9-hole mini course for the kids. But, it's the 18-hole legitimate putting course that tests all aspects of a player's short game.
Serious golfers will be glad to know that Pro Putting Garden is as close to the real thing as you can get!  The surface begins with 8mm Rebounce shock pad from the UK.  It is then covered with 14mm nylon pro Condor Grass brought in from Holland.  On the stimpmeter, this course measures 7.5.  The course has been designed with rolling contours to make play challenging.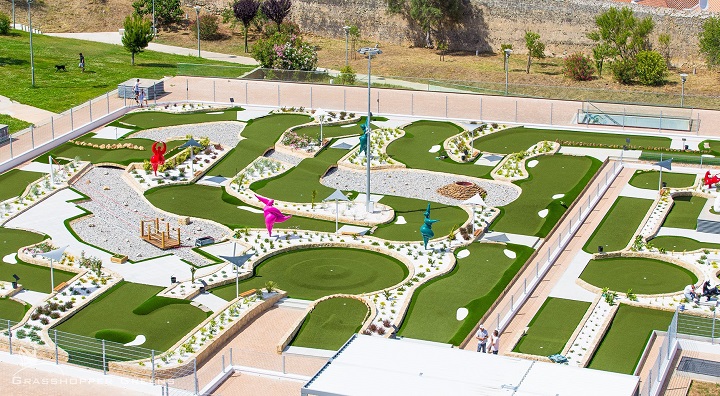 For more information, visit the Pro Putting Garden website.
Pro Putting Garden
Estrada da Ponta da Piedade
Lagos
Western Algarve
Phone: +351 282 789 342
Email: info@proputtinggarden.com
Prices for Children's 9-holes Mini Golf:
■ Child (14 yrs & below) – €3.00
■ Adult – €5.00
■ Senior (65 yrs +) – €4.00
Prices for 18-Holes Pro Putting Green:
■ Child (14 yrs & below) – €5.00
■ Adult – €8.00
■ Senior (65 yrs +) – €6.50
Hours: 10:00 to late (depending on season)