Your day in the sun just got a whole lot cooler. Purobeach Vilamoura Poolside is the place to hang with your friends in a relaxing, lounge-like environment. It's a trendy oasis in the heart of Vilamoura at the Tivoli Marina hotel.
At Purobeach you can sip on a glass of champagne while dipping your toes in the pool. Order a lobster salad to nibble when hunger sets in. Enjoy an al fresco massage in the garden. It's a full day of fun in the sun, with live DJ, light meals, shisha, spa and more.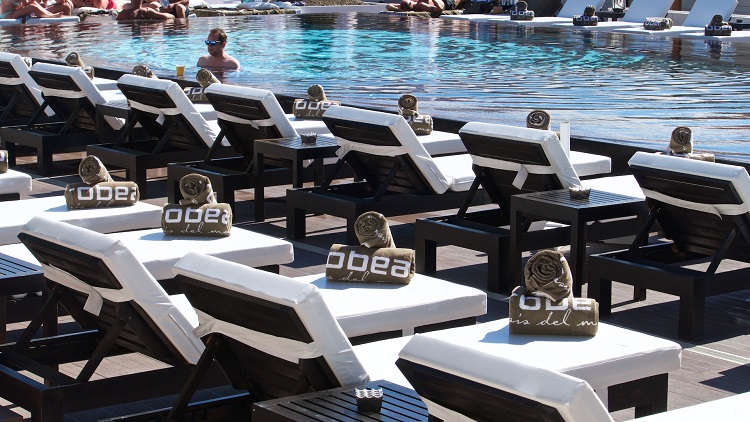 Purobeach Vilamoura is the only location in Portugal for the ultra-cool Puro Group. This beach and pool lounge concept, features large luxurious loungers and sofas, fresh international menus, DJs and chill-out music, on-location spa treatments and many other surprises. Other Purobeach glam spots are in Palma de Mallorca, Marbella, Barcelona and Conrad Dubai.
Poolside, 60 teak sunbeds, four day beds, three Balinese beds and 10 sofas, mean you that you can immerse yourself in privacy and sun, or socialize with your entourage. Live DJs are regularly scheduled to keep the mood hip and cool. Ask the Purobeach pool attendant for a little something to quench your thirst and appetite.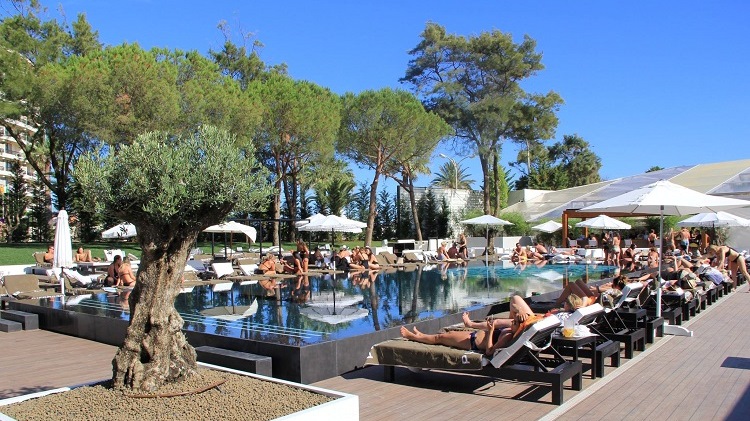 A menu featuring the Purobeach 3M concept (Miami, Marrakesh and Melbourne) offers light and delicious options for lunch, dinner and all day snacks. From a Super Foods salad and Prawns Piri Piri, to Asian dishes, coastal fish, New York steak and sushi, you're sure to find an international flavor that's fresh, light and satisfying.
Click here for the full poolside menu.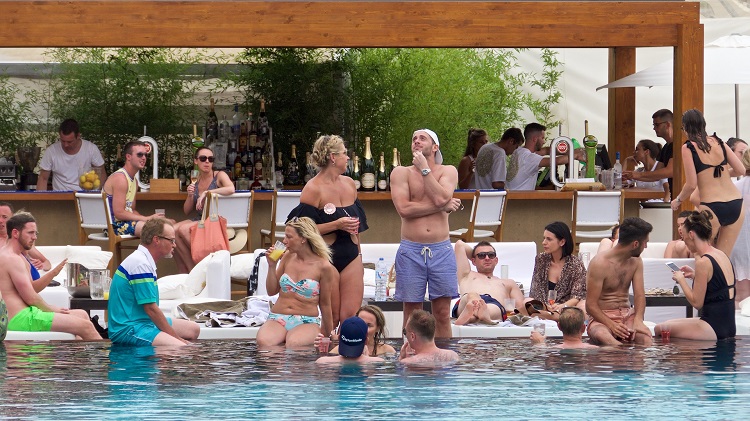 On the calendar at Purobeach Vilamoura are weekly events and special parties:
Tuesday – Yoga
From 11:00 to 12:00, let your mind go blank. Think of Puro. And slip into the peace, calm and coolness of the poolside vibe.
Friday – Royale Pool Party
It's pool party time…the champagne way! Jump in the pool after 14:00. Join in the party. And select from a large menu of champagnes and champagne cocktails. Live DJs and entertainment.
Saturday – Miami Grill
South Beach comes to Vilamoura every Saturday from 13:00 to 15:00, with grilled meat and fish, salads, and a full range of refreshing cocktails. With DJ and live entertainment.
Sunday – Brunch
Make your weekend stand still with a delightful and decadent Purobeach brunch. From 12:00.
Complete your chill-out with a calming shisha. The selection of blended flavors include blueberries, piña colada, limoncello, pear mint, and Code 69 (blending cherry coke, watermelon and mint). The shisha experience is €40, with one charcoal change.
Click here to see the shisha menu.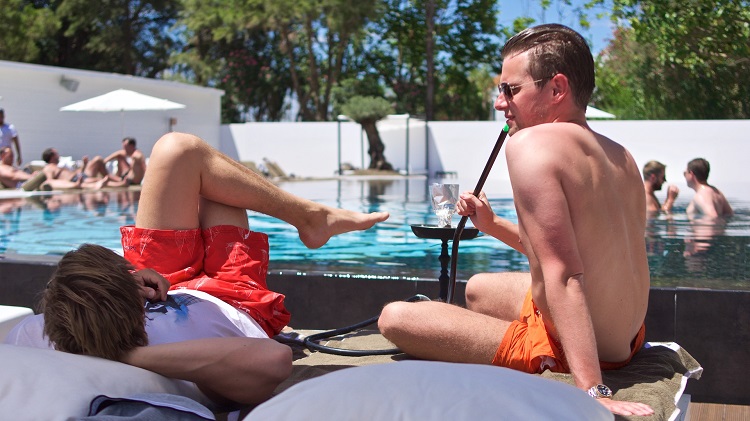 For more information, visit the Purobeach Vilamoura website.
Purobeach Vilamoura
Hotel Tivoli Marina
Marina Vilamoura
Algarve
Phone: +351 289 303 740
Mobile: +351 912 180 623
Email: info.vilamoura@purobeach.com
Hours: 10:00 to 22:00
Prices:
Teak Sunbed – €40
Day Beds (maximum three people) – €60
Balinese Beds with bottle of G.H. Mumm Brut – €150 (maximum three people)