Two decades already?!?! Queer Lisboa, the International Gay and Lesbian Film Festival in Lisbon, is set to celebrate its 20th anniversary with full slate of queer films, master classes, debates and a Derek Jarman retrospective. Queer Lisboa takes place 16-24 September at Cinema São Jorge and the Portuguese Cinematheque.
[ad name="Google Adsense Banner for Portugal Confidential"]
Seriously excited! Opening the festival will be the Portuguese premier of Absolutely Fabulous: The Movie (photo at top).  Legions of "Ab Fab" fans watched the British TV cult series, featuring Eddy (Jennifer Saunders) and Patsy Stone (Joanna Lumley), from 1992 to 1995. This big screen adaption of the series rolls out on 16 September at Cinema São Jorge.
A truly special film experience has been planned in the form of a comprehensive retrospective of the oeuvre of Derek Jarman, one of the seminal directors in the history of queer film.  In addition to his most iconic features, such as Edward II (1991) and The Last of England (1988), Queer Lisboa will screen, for the first time in Portugal, a number of newly revealed and restored short films in Super 8.  The retrospective will be held at the Portuguese Cinematheque.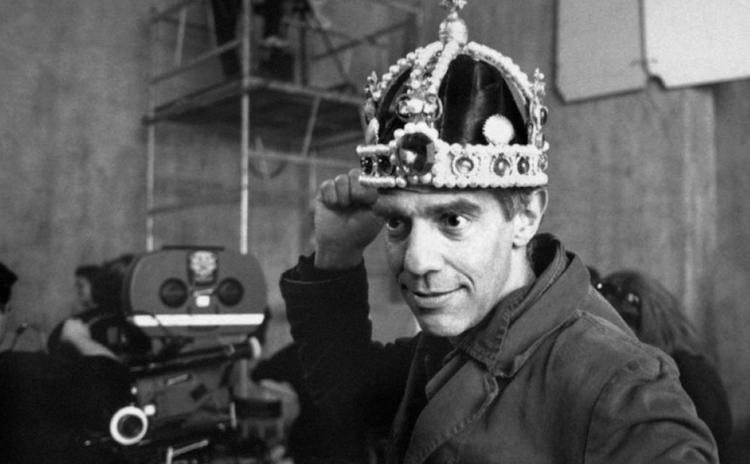 Giving a master class is German actress Susanne Sachsse, known for her starring roles in films by Bruce LaBruce.  "From Brecht to Bruce LaBruce and back again. Ready for my Next Self Display" takes place at Cinema São Jorge on 21 September at 18:30.
Rodrigo Gerace, a Brazilian researcher, curator, film critic, teacher, and author of the book Cinema-Explícito: Representações Cinematográficas do Sexo (2016), will also give a master class. His "Explicit Cinema – Cinematographic Obscenities", will be at Cinema São Jorge on the 20th September at 17:00.
The Closing Night Film is Looking: The Movie, the HBO film, directed by Andrew Haigh. The film, making its Portuguese debut as a final chapter to the television series, broadcasted between 2014 and 2015 and that quickly became a viral phenomenon. The film will be screened on 24 September at Cinema São Jorge.
For more information on the film festival, visit the Queer Lisboa website.
Queer Lisboa
Cinema São Jorge
Avenida da Liberdade, 175
Lisbon
Phone: +351 213 103 400
Email: cinemasaojorge@egeac.pt
Tickets:
Full Ticket: 4,00€
Pack 5 tickets for the price of 4: 16,00€
Discount ticket: 3,50€ 1
Pack 5 tickets for the price of 4: 14,00€
(Discounts available for those under 25 and over 65years old, employees of the Lisbon City Hall, and members of Portuguese LGBT associations. Must present valid ID.)
All screenings are presented in its original version, subtitled in English e/or Portuguese..
Click here to see Queer Lisboa 2015
Click here to see Queer Lisboa 2014
Click here to see Queer Lisboa 2013
Click here to see Queer Lisboa 2012
Click here to see Queer Lisboa 2011
[ad name="PC Matched Content"]