Central Portugal is teeming with quaint, boutique rural hotels in old villages, across the countryside and along the mountain slopes. Typically offering old world charm mixed with modern amenities, these retreats are excellent places to escape for a weekend or indulge in a long holiday.
Quinta da Geia is one of these special places, offering a cozy get-away in the solitude and beauty of the hillside landscape of Serra da Estrela. Situated in Aldeia das Dez (an official "Schist Village" of central Portugal), the small hotel provides modern accommodations, while maintaining authentic materials and decorating with traditional furnishings. The entire region is a national park, which means, the lush landscape and spectacular views are key characteristics of the ambiance.
--------------------------------------------------
--------------------------------------------------
Accommodations vary depending on requirements and desires. Rooms are available in standard, superior, junior suites, and four or six bedroom apartments. Many have their own private terrace to enjoy the stunning valley views. Each are beautifully decorated with traditional furnishings from the Beira region. And, all come equipped with free wi-fi, flat screen TV with satellite and cable programming, long beds, central heating and telephone.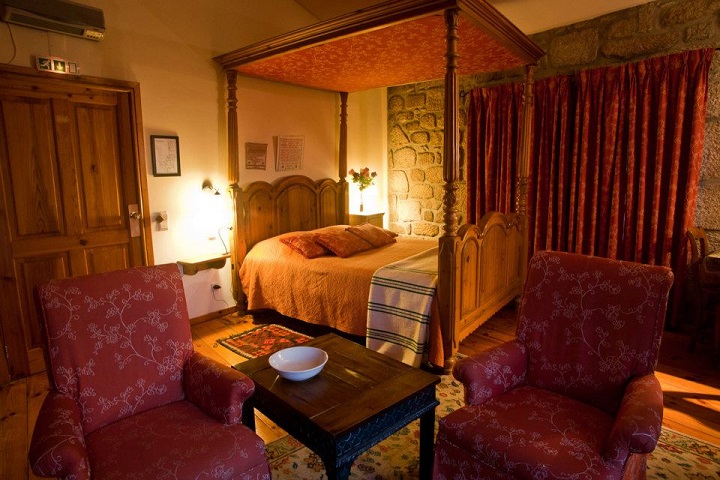 Families or group of friends will appreciate the four and six person apartments. They provide everything families need during their stay, including a full kitchen and dining room, living room with fireplace, and three double bedrooms.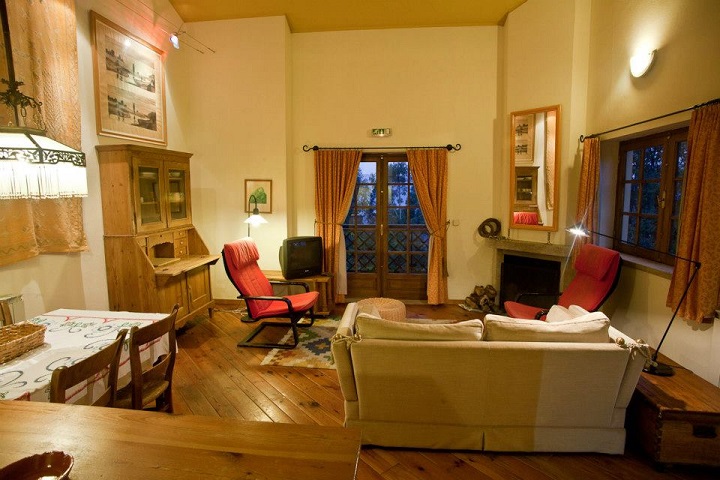 The Restaurant João Brandão is an integral part of Quinta da Geia, as well as a favorite dining spot for local residents. Hotel owner Frenkel de Greeuw personally oversees the cuisine. The carefully-designed menu features international dishes created by the Dutch-national, fused with regional Portuguese favorites, such as Bacalhau a Lagareiro or rack of lamb with honey and thyme sauce (pictured). On sunny afternoons and warm evenings, ask for a seat on the outside terrace with the Beiras as a romantic backdrop.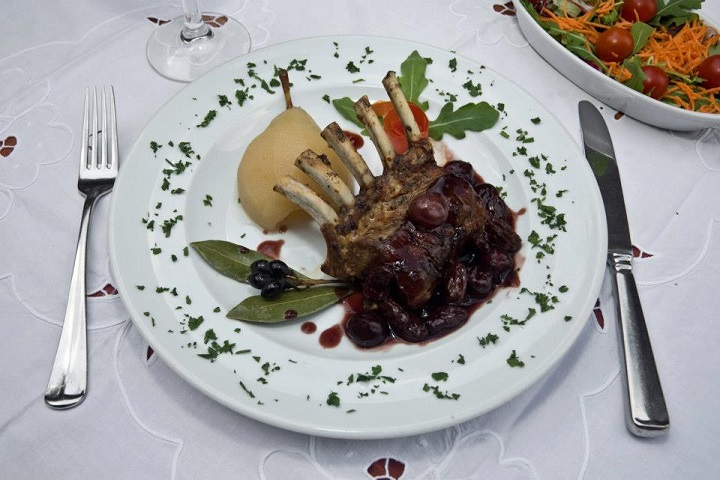 No trip to Quinta da Geia is complete without a visit to the wellness center. Facilities include a sauna, Turkish bath and Jacuzzi, to quiet the mind and revitalize the body. Enhance the experience with a massage. Choose from a menu of treatments, including calming Shiatsu and relaxing Swedish massages.

Unique to this spa is chromotherapy. This innovative use of lighting promotes positive emotional health. Select a color to stimulate your mood: red = power; orange = acceptance; yellow = intellect; green = empathy; blue = righteous; indigo = dedication; violet = mysterious.
Also on site are a large swimming pool, separate children's pool and outside Jacuzzi. Ask reception about the many national park walking trails nearby.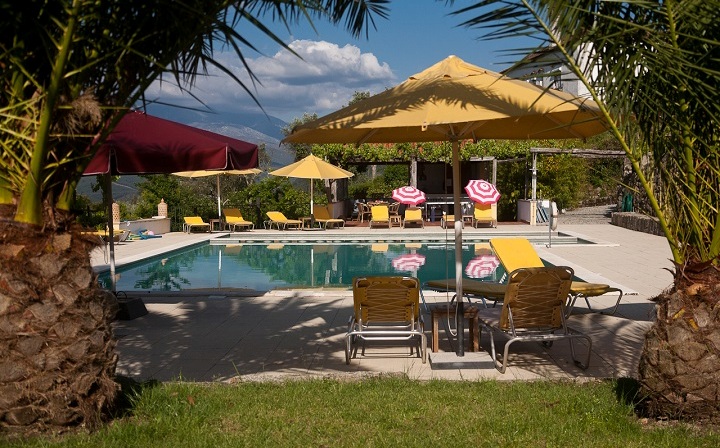 For more information, visit the Quinta da Geia website.
Quinta da Geia
Terreiro Fundo do Lugar
3400-214 Aldeia das Dez
Oliveira do Hospital
Central Portugal
Phone: +351 238 670 010
Fax: +351 238 671 838
Mobile: +31 (0)6 22404537
Telemóvel: +351 914 174 398 and +351 969 194 166
Email:  info@quintadageia.com
Photo Credits: Tiago Cardoso Pinto