We thought the prohibition era was long gone! Well, no one told the owners of Red Frog Speakeasy in Lisbon. This cool bar, reminiscent of a secret 1920s New York bar, sits behind a closed door with no signage at the entrance. Guests know to go to Rua do Salitre 5ª and ring the bell under the Red Frog on the wall. After a few moments, the door opens to a bohemian lounge with expert bartenders shaking, mixing and stirring signature cocktails to the sounds of swing, jazz, funk or rock. Contemporary and unique, it's understandable why Red Frog is rated as one of the 100 Best Bars in the World, according to WorldsBestBars.com. Located in our own backyard in Lisbon.
--------------------------------------------------
--------------------------------------------------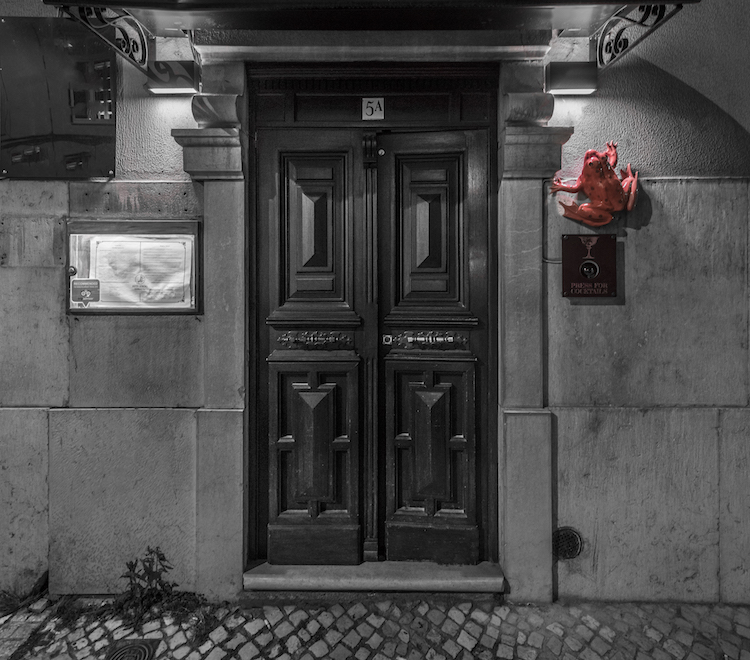 The menu of specialty cocktails will definitely wet your whistle.  Imagine these tasty treats:
American Gangster | Bulleit Bourbon Whiskey, madeira, amaro, maple, coffee, cocoa and tobacco leaves (below left)
Papa Toucan | Capucana Cachaça, Amazon fruit, molasses, camu camu, nutmeg. fermented coconut water (below right)
Los Mistérios | Siete Mistérios Mezcal, gentian mead, meoln, watercress, avocado leaves, smoked naga chili (bottom left)
NY Is Killing Me | Absolut Elyx Vodka, rye aquavit, hopped cider, vegetables, aromatic herbs (bottom right)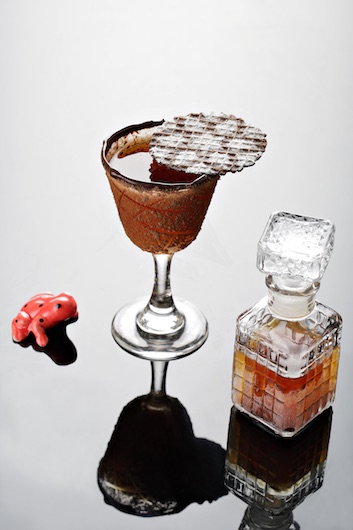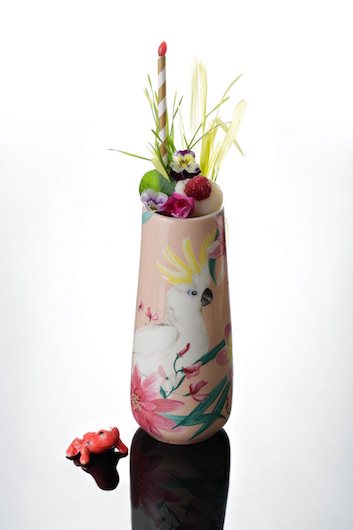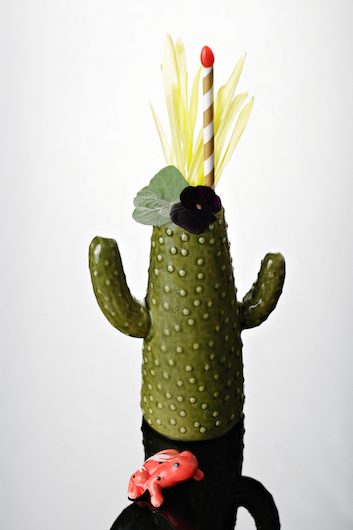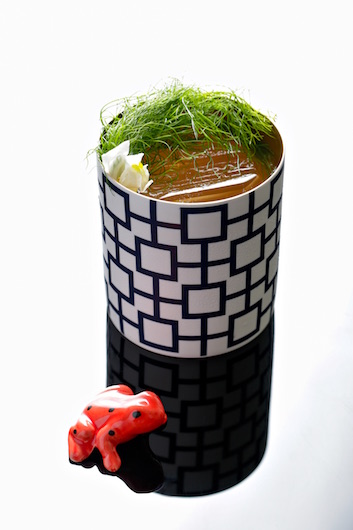 Photos courtesy of Jorge M. Simao
For more information, visit the Red Frog Speakeasy Facebook page.
Red Frog Speakeasy
Rua do Salitre 5ª
Just off of Avenida da Liberdade
Lisbon
Phone: +351 215 831 120
Email: info@redfrog.pt
Hours:
Monday to Thursday – 18:00 to 02:00
Friday and Satruday – 18:00 to 03:00